The world's most visited gravesites
Posted on 13 November 2018
We may not like talking about death, but we do like to visit it. Some of the world's most visited tourist attractions commemorate the dead – and even the simplest graves have become popular destinations. Here's a selection of the most famous gravesites on the planet…
Death is a fact of life for us all. But even though it'll come to all of us eventually, it's a topic that most of us avoid thinking about.
Take a step back, though, and you might be surprised where you find 'death' lurking. In fact, some of the world's most visited tourist attractions commemorate the dead. Even simple graves have become popular destinations because of the people buried there.
Here are some of the best.
The Great Pyramid, Egypt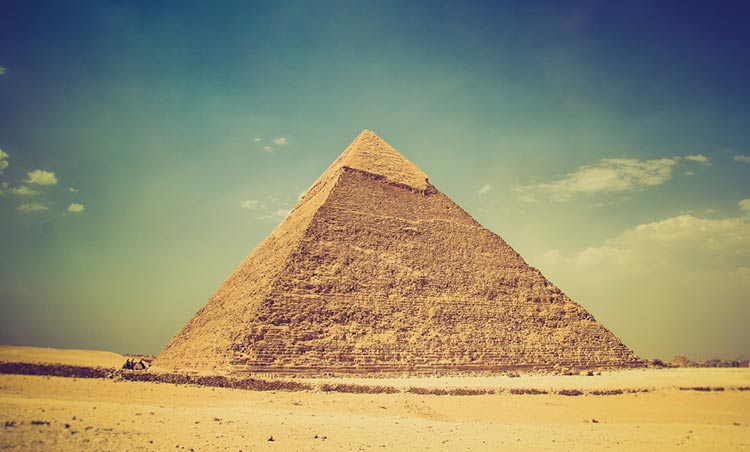 Located on the west bank of the River Nile, The Great Pyramid is the oldest and tallest of the three pyramids of Giza – it was built around 4,500 years ago (around 2550 BC) and measures a whopping 147 metres. This is the only surviving structure from the famed seven wonders of the ancient world.
People from all over the world are drawn to this spectacular structure. But many don't realise that this is also the place where Pharaoh Khufu was mummified to ensure immortality after death. He was also buried with everything he would need in the afterlife.
The Taj Mahal, India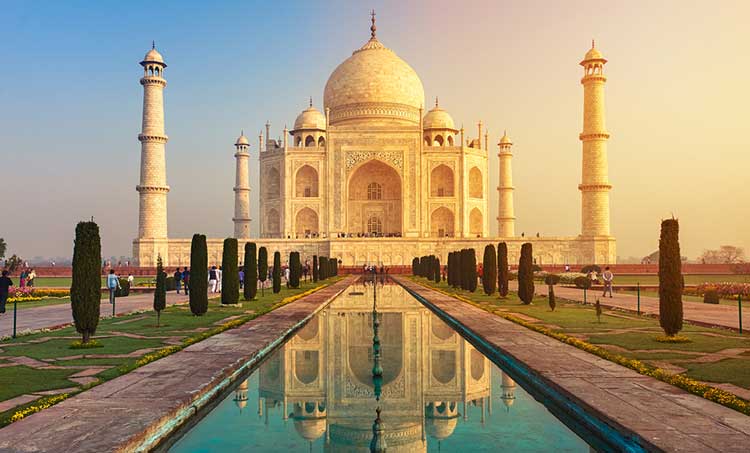 You've probably heard of the Taj Mahal in Agra – but did you know that it houses the tombs of Emperor Shah Janah and Mumtaz Mahal (his favourite wife)? It may look like a grand palace, but one of India's most iconic sights is actually a mausoleum. It's also a UNESCO World Heritage Site and receives around eight million visitors a year.
This magnificent building was made by 20,000 stone carvers, masons and artists between 1631 and 1648. It sits on a raised platform amidst gardens that align with the rising and setting sun during the summer and winter solstices.
The Terracotta Army, China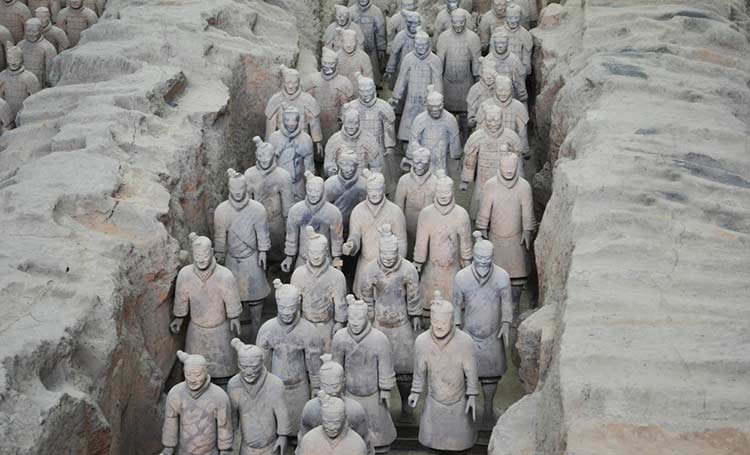 The Terracotta Army is a collection of life-sized warriors, chariots and horses, which were designed to protect the tomb of the First Qin Emperor (the first emperor of China) in the afterlife. The 8,000-strong army dates from between 246–206 BC and is part of a vast mausoleum complex spread over multiple kilometres.
It was only discovered in 1974 and is recognised as one of the greatest archaeological finds of the twentieth century.
Westminster Abbey, UK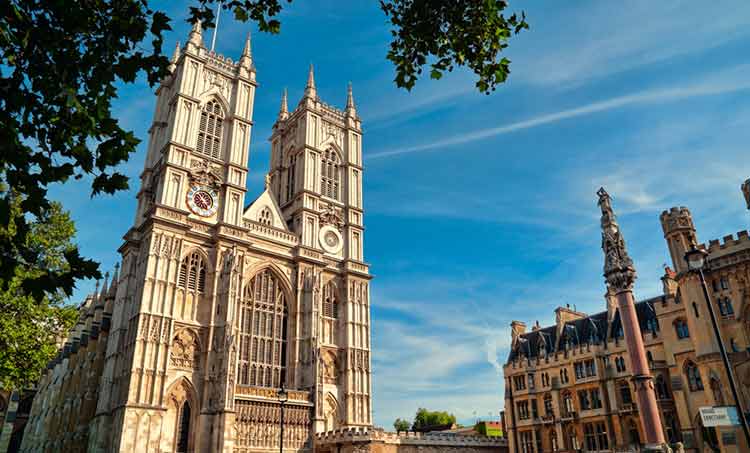 London's Westminster Abbey has been the scene of every Royal coronation in English history since 1066 – not to mention 16 Royal weddings. But what's less well known is that this is also the final resting place for 3,300 people.
The illustrious dead buried here include Queen Elizabeth I, King Henry V, Sir Isaac Newton, Charles Dickens and Stephen Hawking.
Celebrity graves
Now we've seen some of the world's most magnificent gravesites, let's take a look at humbler graves. Here are several celebrities whose graves draw thousands of curious tourists and adoring fans each year.
Jim Morrison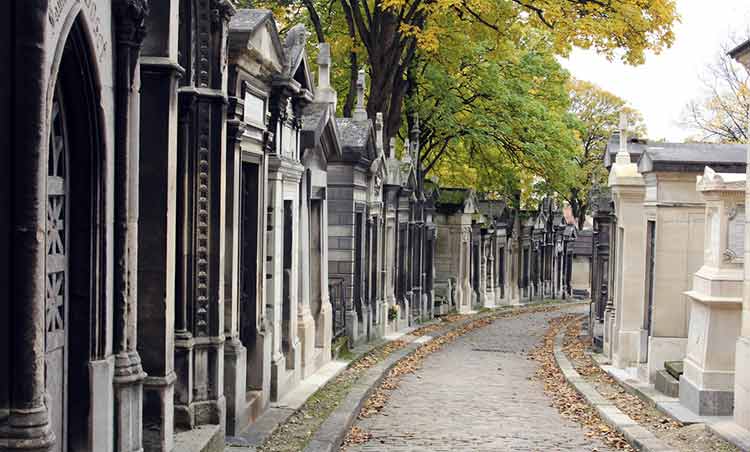 The Doors' front-man is buried in Père Lachaise cemetery in Paris. A host of famous names are buried there, including Oscar Wilde and Frédéric Chopin, but Jim Morrison's grave is one of the most visited.
If you ever decide to go there yourself, don't be surprised to see graffiti – fans of the iconic artist have been known to add arrows to nearby tombstones, pointing the way towards 'Jim'.
Elvis Presley
Another rock 'n' roll legend whose grave is visited by hundreds of thousands of fans on a yearly basis is Elvis Presley. Originally buried in Forest Hills Cemetery, Memphis, Elvis was moved to his former mansion, Graceland, and his grave now forms part of the Graceland tour. Around 600,000 people visit 'The King's' final resting place each year.
Karl Marx
One of modern history's most influential thinkers and philosophers, Karl Marx is buried in Highgate Cemetery, North London. Originally opened in 1839 by a private company, the cemetery is now under the ownership of a charity, The Friends of Highgate Cemetery Trust.
Free to visit, it is a living history of Victorian London, with obelisks, catacombs, mausoleums and vaults scattered over 37 acres of overgrown woodland.
Eva Perón, aka Evita
Eva Perón, nicknamed Evita, is an Argentinian icon. She was the First Lady of Argentina between 1946 and 1952 (when she passed away), and she used her position to fight for women's suffrage and improve the lives of the poor in her country.
She became a legendary figure in Argentine politics. Her grave is in Buenos Aires' Recoleta cemetery, where she lies in a heavily fortified crypt surrounded by an eerie, labyrinthine city of the dead.
William Shakespeare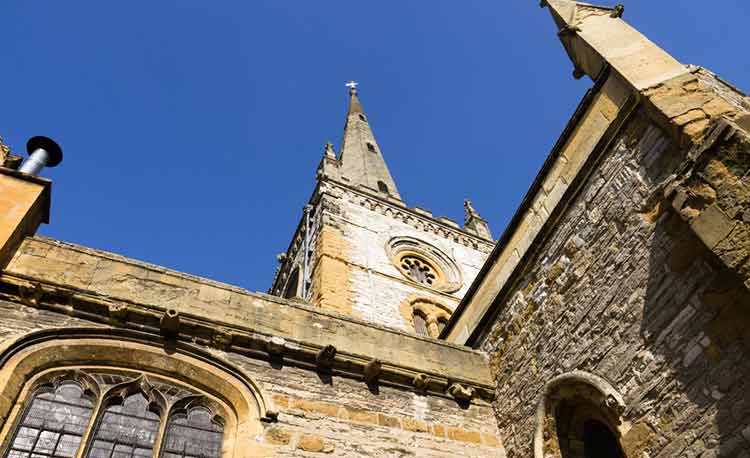 Shakespeare was buried in the Holy Trinity Church in Stratford-upon-Avon. His tombstone carries no name, just a 'curse' that says: "Good friend, for Jesus' sake forbear, To dig the dust enclosed here. Blessed be the man that spares these stones, And cursed be he that moves my bones."
However, archaeologists believe that Shakespeare's remains aren't all there – allegedly, grave-robbers stole Shakespeare's skull in the 18th century.
Are you planning ahead?
Whether one of the greatest monuments ever built or a simple burial plot, signs of death play an important role in cultures all over the world, past and present. They remind us how precious life is, and they encourage us to think about our own death.
Here at SunLife, we believe we should talk openly about death and make plans in advance. That's why we created My Perfect Send-Off, a tool that will help you think about and record your funeral wishes – so your loved ones know exactly what you want when the time comes.
SunLife offers a range of straightforward and affordable products including over 50s life insurance, funeral plans, equity release, home insurance.