8 garden makeover ideas that will keep you busy
Posted on 24 April 2018
4 min read
Now that spring has finally sprung and summer is just around the corner, we're looking at what we can do to make the best use of our outside space and enjoy it more than ever this year. Whether you're looking for an extreme makeover or a little lift for your garden, have a look at our top 8 tips below to see how you could make the most impact.
1. Get planting
A simple but effective way to start your makeover – get filling your flowerbeds and empty pots with inexpensive, easy to maintain flowers. That way, your garden will keep looking great with minimal effort. Adding plants is a great way to change up the colours in your garden, but also its textures. Another way to add texture is by planting a few trees – it's inexpensive and can completely change the look and feel of your garden.
2. Pave the way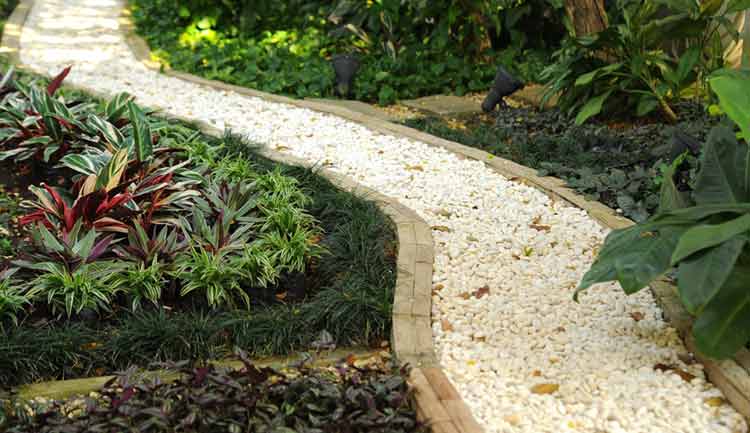 Look to your paths and patios next. If you have existing patios, clean them up with a pressure washer and remove any weeds in-between. If you don't already have a path, use gravel to lay out a new path in your garden. Choosing one in a pale colour will contrast nicely with your garden and make it look polished.
3. Paint the fence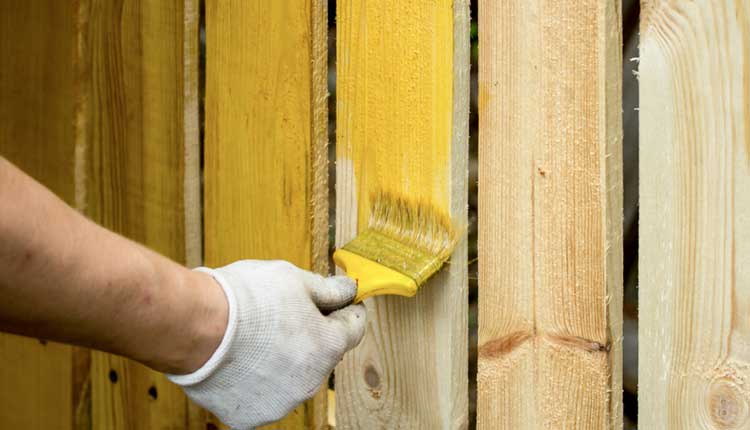 It might sound like a big job, but your fence is one of the main things on show when you're in your garden. A lot of people leave their fence as it is, but giving it a lick of wood paint can really make your garden look taken care of. You can opt for one of the more traditional colours, such as a dark green or brown, or if you're feeling adventurous, consider a bright, playful colour to really set your garden apart from your neighbours'.
4. Add some ambiance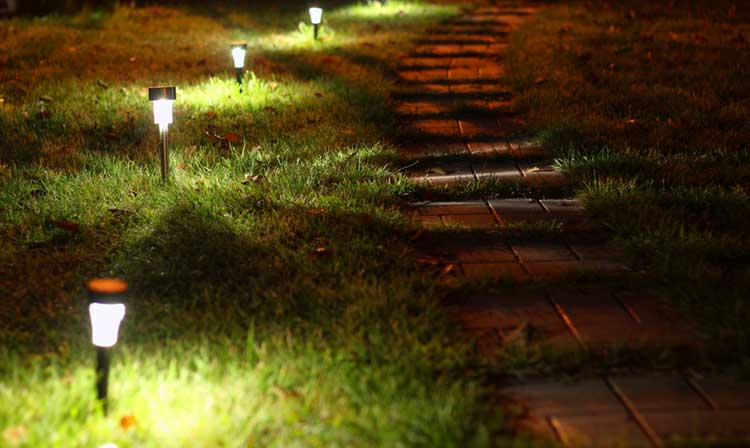 Outdoor fairy lights can be bought online all year round and they're a quick, simple and cheap way to bring a pretty glow to your garden. Alternatively, you can add solar powered lights along your pathways or in your borders. Adding lighting also means that you'll spend more time outside after the sun has gone down, making even more use of the space.
5. Perfect patio furniture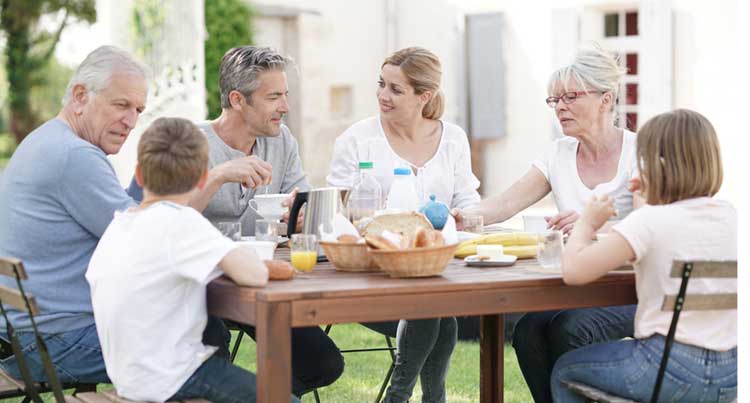 If your deck or patio furniture isn't as comfortable, stylish, or functional as you'd like it to be, then you won't end up spending as much time in the garden as you could, so spend some time finding patio furniture that's right for you. You might want something big enough to fit your family around, or to host BBQ's and summer parties. Either way, keep it practical and comfortable and dress it up with plenty of cushions.
6. Give it some heat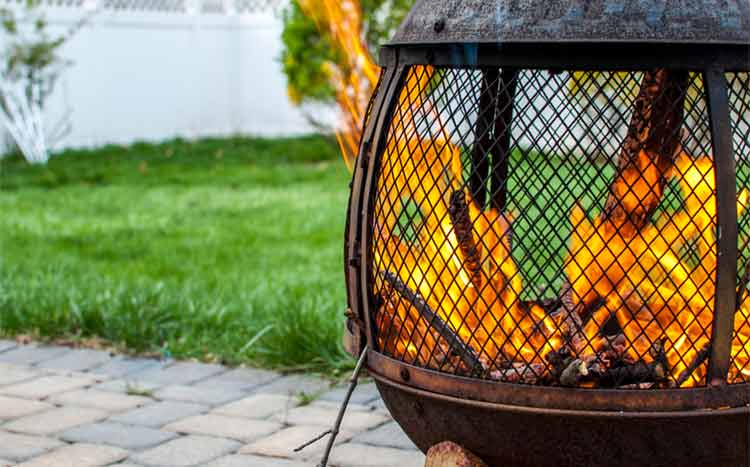 There's nothing like a crackling fire on a summer evening to draw friends and family together. A sleek fire pit or chimenea can extend the amount of time you spend outdoors and create a desirable space for you and your family and friends to relax in.
7. Add a vegetable garden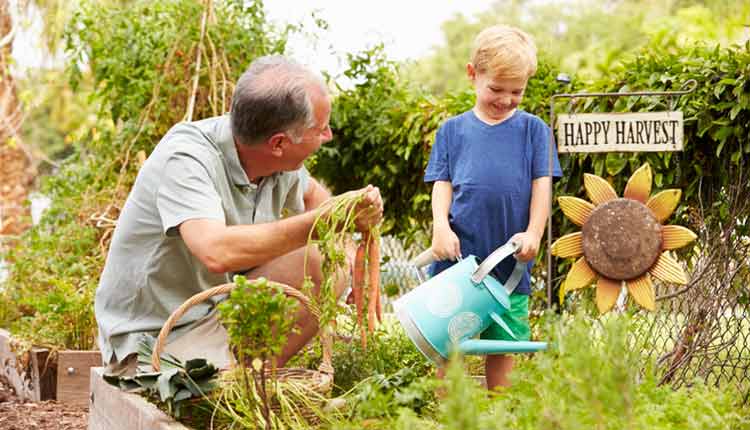 Not only is it good fun looking after a vegetable garden, but it also looks great too! If you don't want anything that's too trying or that'll take up too much room, scale it down and have a simple vegetable patch or vegetable planter. They're a great way to get your grandkids involved in the garden too.
8. Keep it tidy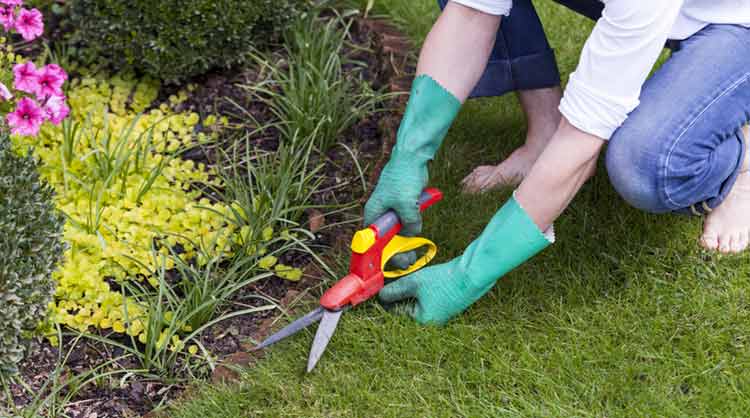 One of the quickest and easiest ways to smarten up your garden is to trim your lawn's edges. If you keep them straight and neat at your borders and against any joining paths, you'll be surprised at how much of a difference this will make to the overall look of your garden. Why pay a hefty amount for a landscaper when you can make this small change yourself?
If you're planning on making some changes to your garden this year, we'd love to hear what you have planned. Doing up your garden is a great way to add value to your home too, and if you need to get your hands on some cash first, why not read our article on popular ways people fund home improvements.