Our top 6 picks for a day out with the grandchildren
Posted on 7 August 2018
5 min read
From setting ground rules to exploring outer space
Spending time with your grandchildren is not only enjoyable but it gives mum and dad a well-earned break too!
Planning to take your grandkids out for the day is exciting but can sometimes be stressful, particularly if you want to plan something that'll keep you all entertained for hours.
Below are our top tips to have the best day out with your grandchildren, so you can get busy making memories together without any worries.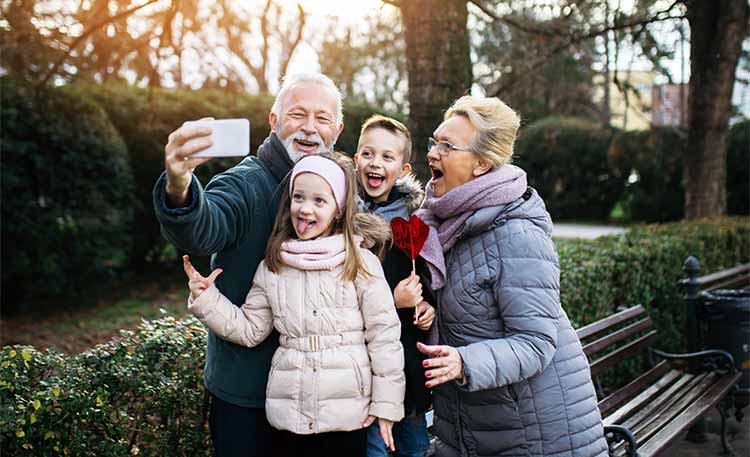 Plan ahead
Get prepared ahead of time so you can really scope out your plans and decide the best plan of action for the day.
Once you have an idea of where you want to go, get researching online and find out ticket prices and if there are any limitations for children under a certain age.
There might even be some discounts to be had! You won't waste any time pondering where might be open, requires pre-booking or if ticket prices are within budget.
Leaving early morning with a loose plan will make you feel more relaxed and you'll end up enjoying your time together even more.
Remember to keep a few options up your sleeve if the weather could affect your plans.
Figure out how you're getting there
Sometimes, getting the train or another form of public transport can be easier than driving. It's best to check ahead of time and find out how you can travel to your chosen day out, that way you won't waste any time figuring it out or heading in the wrong direction.
Another great tip is to treat the journey as part of your adventure for the day. Whether you're walking, driving or going on the train, you can play games together as a family to make the time pass more quickly such as 'eye spy' or singalong songs.
If you get your grandchildren involved from the beginning by showing them on a map where you're going or letting them scan their own ticket on the train, they'll feel more involved and take an interest from the get go.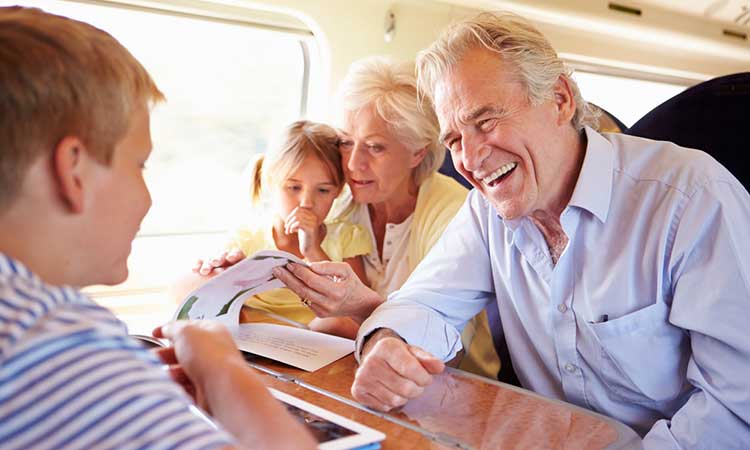 Make it something for everyone
You need to remember that if you're having fun, your grandchildren will have more fun too!
Make sure you choose something that you can enjoy too. That doesn't mean you'll need to be jumping on every fun fair ride they do, but anything you can do together is quality time well spent.
Even though you might be trying something different or going somewhere new to take them out, if you make sure it's something you quite fancy the sound of too, it'll keep everyone happy and having more fun.
Set your ground rules
It's good for children to know what the rules of the day are from the start.
That way, they can keep in check from the off rather than being told retrospectively that they've done something you're not happy with.
You don't want to make it a military operation, but a few simple ground rules will set the tone for the day and help with keeping everyone safe too.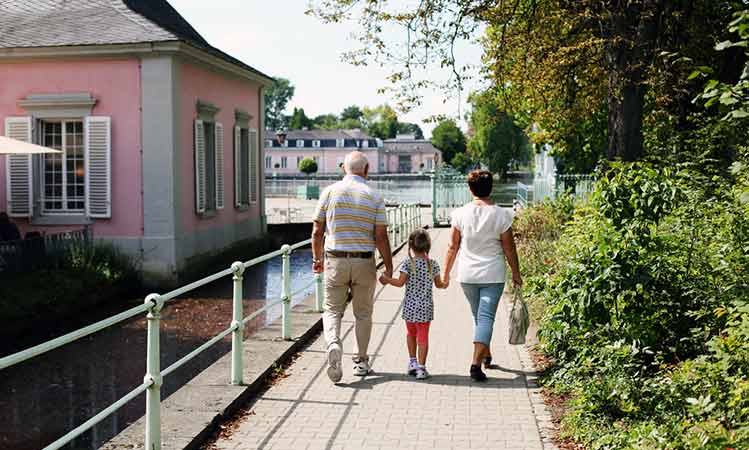 Our top picks
Go exploring in a museum
A lot of local museums include free entry or ask for a contribution, so could end up being quite a cheap day out for all of you.
Some are also full of interactive games with loads of learnings to be had. Just be prepared for the questions that follow!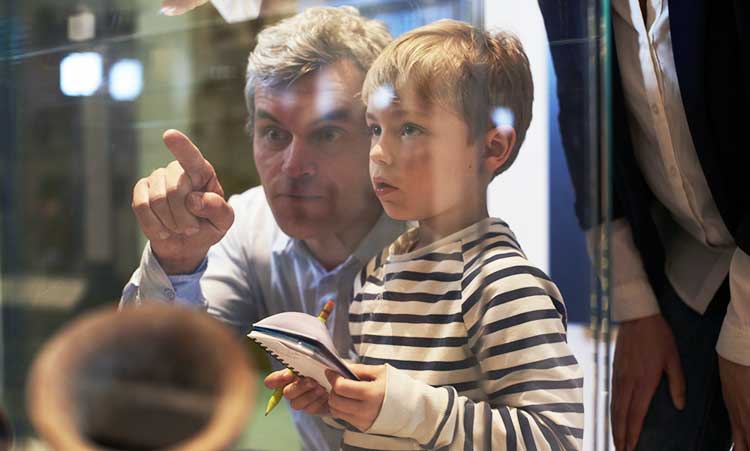 Pack a picnic
For a super cheap and cheerful day out that's a lot of fun, why not plan a picnic together and head out for an adventure in the local park or in nearby fields.
You can let your grandchildren pick what they want in their sandwiches and all get busy in the kitchen before you go out. It's always a good idea to pack a few naughty treats too – that'll make you granny of the year.
Be sure to pack a blanket to keep everyone comfy and take plenty of fluids to drink. Why not take a ball for a game of piggy in the middle or even a rounders set to keep the fun going all afternoon?
Visit outer space
There's a selection of places to go in the UK where you can learn about outer space for the day. Visit Leicester's National Space Centre or London's Science Museum to learn about the planets and stars.
Learn about wildlife at the Zoo
Whether it's a big city zoo or a local, independently owned wildlife park, both make for great days out with plenty of learning to be had.
Once you're there, food can be costly so take a packed lunch to keep costs down with most zoos offering picnic areas for those eating a homemade lunch.
Catch a show at the theatre
Local theatres often list shows that are perfect for younger children.
You can usually get to the theatre by public transport and once you're there it's a few hours of fun that you can't experience anywhere else.
If you want to give them a real treat, don't forget some extra cash for an ice cream during the interval.
Spend the day beside the seaside
Head towards the beach!
Even if the weather isn't great, you can wrap up and go to a nice local café or grab some fish and chips and paddle in the sea if it's nice outside.
Public beaches often have ample parking, or you can catch some public transport.
Treating your grandkids to a day out will mean a lot to them whatever you decide to do.
The most important thing is that you all get to spend quality time together and enjoy each other's company because you can't put a price on memories.
At SunLife, we're here to help you make the most of life after 50. For those interested, we also offer over 50 life insurance with no medical required and guaranteed acceptance.
SunLife offers a range of straightforward and affordable products including over 50s life insurance, funeral plans, equity release, home insurance.