Should we invest more in making new memories
Posted on 21 September 2018
Memories guide our thoughts, actions and decisions – they shape who we are. But as we get older, are we investing enough time in making new memories?
What exactly are memories?
Scientifically speaking, making a memory is a complex process that involves acquiring, storing and recalling information1. In simpler terms, a memory is something we remember from the past – or they can even be the stories we tell ourselves about the past.
The most powerful part of any memory is the emotion it carries. When we remember certain events, situations or people, we can feel a whole range of emotions, like sudden excitement or intense grief. The memories attached with feelings like fear, anger, happiness or nostalgia tend to be the ones that last the longest.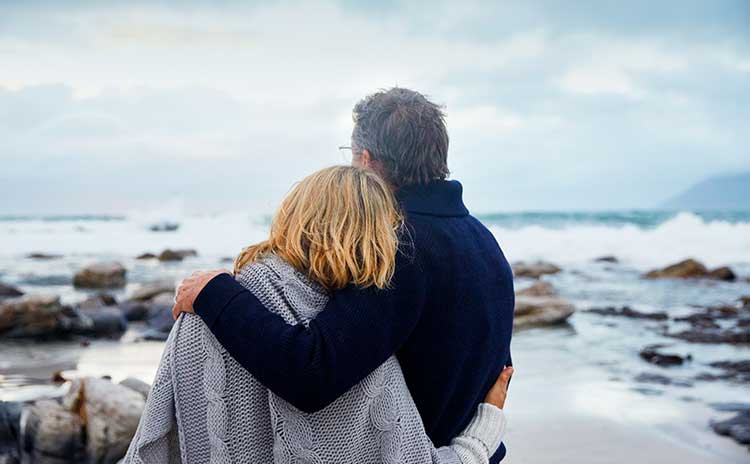 Our memories are important to us – they're a part of who we are and they help us make decisions. In fact, they're such a big part of our lives that, according to our research, 21% of over 55s don't want to move house because their current home holds too many memories2.
Should we invest in making more memories?
Whether you're reminiscing about your children growing up, or you take joy from remembering the simplest moments spent in a place you love, our homes hold so many precious memories. But as we get older, shouldn't we invest in making more?
In the long term, research shows that investing in experiences (like a holiday) makes us happy for longer, while spending money on material things (like the latest TV) only brings us short-lived happiness. In fact, even experiences that make us feel uncomfortable at the time (such as a rainy camping trip) can still create happy memories for us to enjoy.
So, how can we make new memories?
1. Take on new challenges
You're never too old to step outside of your comfort zone and do something out of the ordinary. We should be embracing life after 50 – whether that's putting your name down for a 10km race or taking up a totally new hobby.
Retirement offers the time and opportunity to take on new challenges and adventures which will help create lasting, impactful memories.
2. Spend time with people
Spending quality time with the people we love means you can make cherished memories together. You could make time to have your family over for a meal, arrange a day out with the grandchildren, or invite your friends to join a book club – there's nothing more precious than shared experiences with your loved ones.
3. Seek new opportunities
We should never stop being adventurous and curious. Getting out of your normal routine – like visiting a new place – can be inspirational. When we're out of our usual setting, we notice novelty and drink it up in a way we don't when we're at home – whether that's local delicacies, unique customs or unusual architecture. Plan a trip, even just an afternoon, that's out of your comfort zone and you might be surprised by what you notice, feel and what memories you take from it.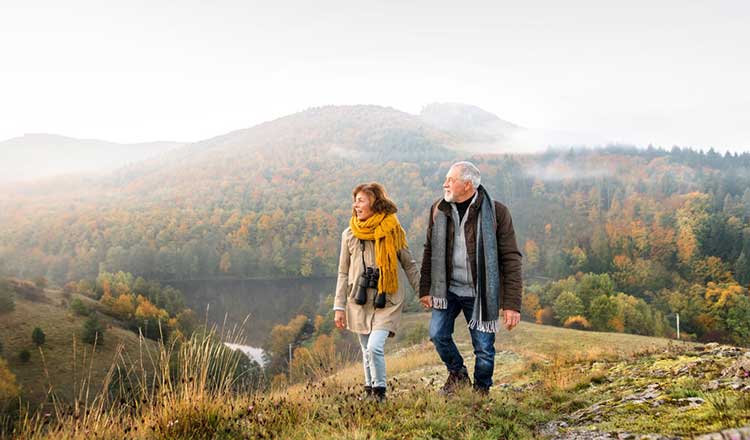 4. Be present
Encouraging one another to be in the present makes it easier to commit a happy moment to a memory. You won't know the value of a moment until after it has passed, but focusing consciously on the memory you're in the process of making will help it stick in the mind.
Taking photos is an important way to preserve your memories, too. Seeing them again and again will help them stay fresh, so you can relive the feelings and experiences with those closest to you for years to come.
What would you do?
Many people who are looking to create new memories in their home but don't have the spare cash to invest in their dreams consider equity release to release some of the money that's tied up in their home. If you're interested in learning more about equity release, you can read What is equity release?
1. verywellmind.com - What is memory and how does it work?
2. SunLife A comfortable retirement – on the house February 2018