There's no place like home
Posted on 11 September 2018
The saying "there's no place like home" really is true. But what does home mean to you? Is it your safe haven, the only place where you can shut away from the world, or where your most treasured memories belong?
What does home mean to you?
Well, home means different things to different people.
It could simply be the place where you live that puts a roof over your head and keeps your belongings safe. Or it could mean so much more - it's the place where you feel safe, secure and accepted.
Whatever home means to you, it's likely to be one of the most important things in your life. It's where you spend a great deal of your time, it's filled with memories, and it becomes a reflection of you – your personality, lifestyle and experiences.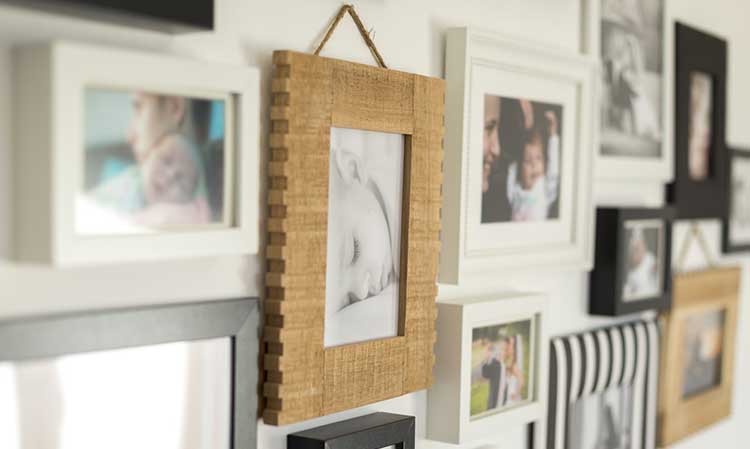 So, why move home in later life?
When you get older and your children have flown the nest, downsizing can seem like a logical option - almost half of over 55s (44%) state they would choose to downsize for a more comfortable life.*
For some, downsizing can be a practical solution in later life. A smaller home can be more manageable in terms of cleaning and it can also be cheaper for bills and other day-to-day running costs too.
Plus, if you think you need more money in retirement, buying a cheaper property is a straightforward way to free up cash.
Although, it's worth considering that downsizing can be costly with the average cost of moving, including legal fees, stamp duty and removal fees, estimated at £10,210.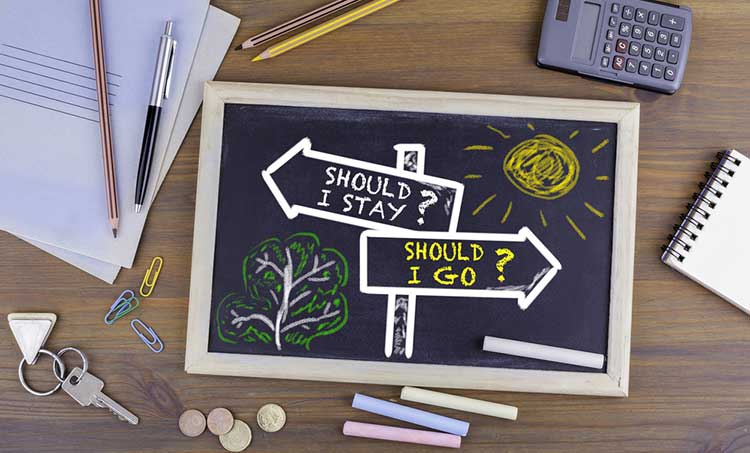 What alternatives are there?
The thought of moving house in later life can be a real emotional wrench – especially if you've lived there for a number of years and your children have grown up there.
It's no wonder, then, that some people find it hard to imagine living anywhere else, even if there are things they'd like to change around the house.
If your home is too precious to leave, it's good to know that there are alternatives to packing up and starting again. Let's take a look at some possible options.
Repurpose your rooms
If your children have moved out and have left behind a spare room or two, these spaces can feel like a waste and an extra burden on cleaning. But why not consider them a blank canvas and give them a new purpose?
You could transform a spare room into a bedroom for a grandchild. If you've taken up a new hobby (like painting), this could be your own private space. Or if you've always wanted to bring in the treadmill from the garage, you could create your own at-home gym.
When you repurpose your empty rooms, looking after them won't feel like such a chore – and you'll give your home a new lease of life.
Adapt your home
If you're struggling to move safely around certain parts of the home, or you're thinking ahead to when this might be the case, you could make minor modifications to boost your confidence.
Bathroom adjustments are popular – from non-slip mats and grab rails all the way through to walk-in showers and wet rooms. Updating flooring to prevent slips and adding lighting to entrance ways can also be helpful.
These smaller home improvement investments may make moving to a more accessible property unnecessary.
Equity release
If you're less worried about having too much extra space and making your home more accessible, and more concerned about boosting your finances, it could be worth considering equity release.
Equity release allows you to unlock a tax-free lump sum from your home without losing ownership of it (with a lifetime mortgage). You don't need to make monthly payments during your lifetime and the money is paid back through the sale of your home, when you die or move into long-term care.
With the cost of living reaching its highest level in five years in 2017, finding a way to live securely and comfortably post-retirement is more important than ever. Downsizing is an option many consider. But, if there's no place like home, why leave it?
*SunLife A comfortable retirement – on the house February 2018
Article first published September 2018