Top tips to stay in touch with the grandkids
Posted on 11 September 2018
5 min read
When they've gone back to school or university
Whether your beloved grandchildren are going back to school or university, or you're sending them off for the very first time, it's never easy knowing you won't be spending as much time together.
Having that close bond is one of the best things about being a grandparent and it's something you never want to lose. Here are our top tips to help you stay in touch with the grandchildren, especially when you can't be with them in person.
1. Learn their schedule
If they're going off to school for the very first time, or going back after the summer holidays, the grandkids are likely to have a fairly fixed routine Monday to Friday.
School hours may differ in primary and secondary school or college, so find out when they're going to be available and make a plan to speak around those times.
If they're at university, finding out their schedule can be a great way of making sure you get to chat when it's convenient for them. Call them in between lectures or when you know they're not going to be head down in coursework or revision. Fitting into their busy routine will make things easier to keep in touch when they're juggling a new lifestyle.
2. Stay tuned on social media
If you're not already on Facebook and other social sites, get involved! Connecting online with your family - and especially grandkids - is a great way of keeping up to date with what they're up to.
If they're old enough to have their own accounts then they're likely to have photos, videos and other posts for you to see, like, and comment on. Using social media is a quick and easy way to have those interactions that'll keep your relationship strong.
Try using other apps like WhatsApp and Snapchat to send messages or videos. A group chat on WhatsApp is a great way to get the whole family involved without having to stick to a strict schedule.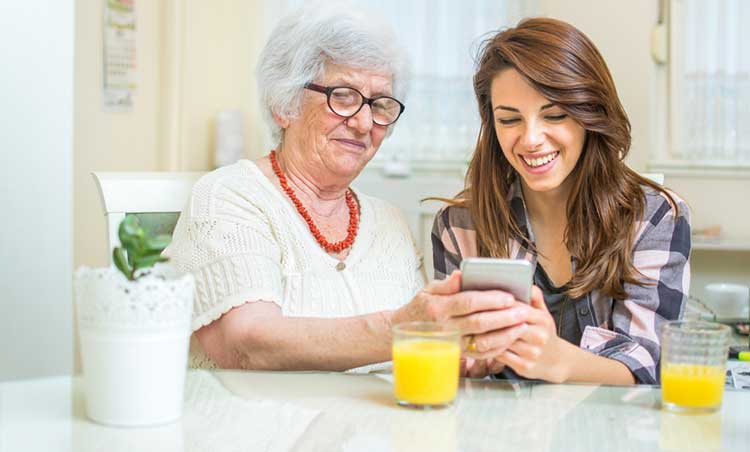 Embrace Snapchat to give your grandkids a laugh. Share photos or videos with fun filters – think dog ears and silly hats. It's a great option for sending a quick and fun hello to let them know you love them.
If they're too young to have a phone themselves, send a message to their parents' phones and address it directly to them. It will make them feel special and they'll like the novelty of seeing grandad or grandma on the screen. If you aren't camera shy, you could even take it one step further and Facetime them to have a proper conversation.
3. Send a surprise gift
If they're still at school and live at home, why not send a little surprise parcel in the post to let them know you are thinking of them. It doesn't have to be a huge crate filled with goodies, it could be something as simple as a little chocolate bar, some stickers or a cuddly toy.
If they're at university, find out their address and send something like a care package. A photo frame with a picture of you both inside, or a voucher for something they can use to treat themselves is a great way of helping out and showing you care. Things as simple as shampoo and conditioner can be a welcome gift for a student!
Everyone loves receiving something personal in the post so your grandchildren will really appreciate the excitement of opening something specifically for them – even if it's just a letter.
4. Arrange to visit
While it's important to let the grandchildren adjust to the change of going back to school or university, once they're settled, try and organise a visit. Having a date together in the diary gives you both something to look forward to.
Plan activities that you both really enjoy. Our top picks for a day out with the grandchildren blog gives you some great ideas for a fun outing you can plan together.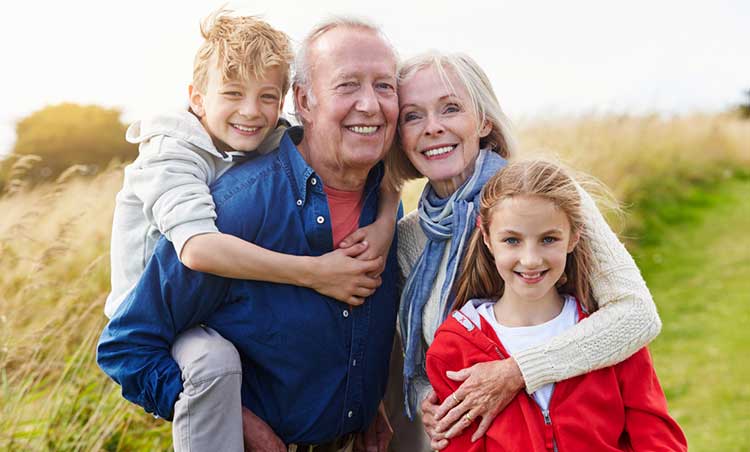 5. Home for the weekend
If they're at university, why not try and arrange a weekend to see them when they can come home. You could help towards the cost of the train, or even offer to pick them up from the station – anything to make life a little easier and cheaper for a student.
If they're still young and at school, why not offer to have them stay for the night at your house? Plan some fun things for you all to do and it will feel like a fun adventure for them… and it will give their parents a night off!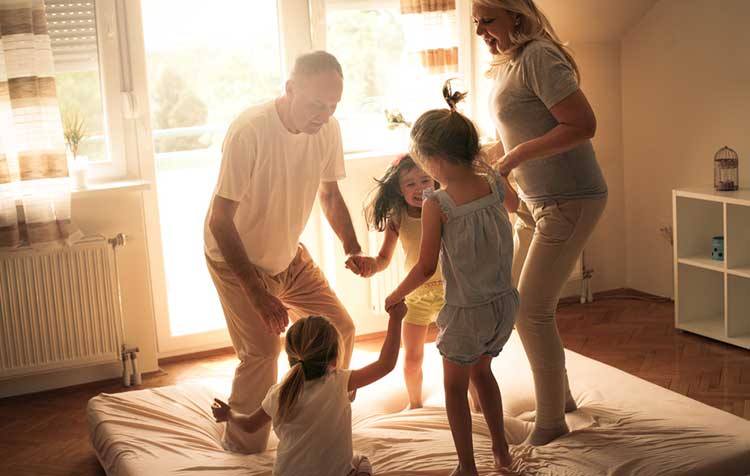 6. Keep yourself busy
If you've spent the entire summer being a hands-on grandparent, it can be quite a shock when the grandkids disappear back to school or university.
Make sure you have your own hobbies to keep you busy and happy – it will ensure you have lots to talk about when you do speak to or see each other again.
At SunLife, we're here to help you make the most of life after 50. For those interested, we also offer over 50 life insurance with no medical required and guaranteed acceptance.
SunLife offers a range of straightforward and affordable products including over 50s life insurance, funeral plans, equity release, home insurance.