10 ways you could add value to your home
Posted on 6 April 2018
5 min read
Here's how you could boost the value of your home
The property ladder is a somewhat unpredictable beast – but whatever happens, you want to make sure you get out of your home what you put into it – and hopefully with a little extra on top!
If you're planning on moving to a new house, it's the perfect time to look at missed opportunities to make some extra money on your house. Or even if you're planning on staying put for a while, it's the perfect time to gradually make home improvements that will add value when the time comes to move on to pastures new.
Whether you start with quick and more cost-effective wins, or want to go all out with adding extra bedrooms or bathrooms, see our top 10 ways to add value to your home and make sure you're not missing any value-adding opportunities!
1. Give your kitchen a makeover
You know what they say, the kitchen is the heart of the home, and depending on the size and shape of your kitchen, you may want to completely restructure the space, but it's much cheaper to simply update your existing units. An attractive, clean-looking kitchen is sure to impress valuers and potential buyers. Why not treat yourself to a new dishwasher, oven or fridge-freezer, too?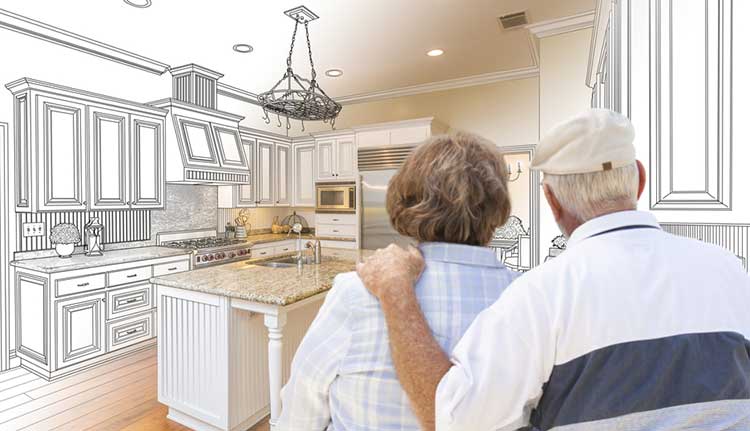 2. Make your bathroom beautiful
A brand new suite or just upgrading the fixtures and fittings in your current bathroom can give your home a real wow factor. And remember, at least one shower in the house is a must for most buyers.
An en suite or second bathroom can add value to your home, as long as it doesn't mean sacrificing an existing bedroom – this could have the opposite effect on your home's value so make sure you consider all options before committing to any changes.
3. Add kerb (or garden) appeal
Most potential buyers make up their mind about your home before they step out of the car. Beautifying your home's exterior can be as simple as repainting the front door, repairing cracks, or even renaming your house.
A deck or patio transforms your garden into an entertainment space, while a summer house can add significant value. There's no shortage of garden improvements you could make. Or consider bringing in expert designers to really take your outdoor space to the next level.
4. Fix any problems
Cosmetic
A neat and tidy first impression is essential. Little things may not directly affect the value of your home, but they will turn off potential buyers. Take care of any cracks and peels, dripping taps, mould, and strange smells or stains. And you could always bring in professionals to redecorate - a lick of paint works wonders.
Structural
Deeper defects like rising damp, structural cracks and rotten joists will massively affect your home's value and need fixing. They probably won't be cheap but, in terms of adding value, these kinds of fixes are a must.
5. Refresh your floors
Updating what's underfoot can really give your home a new lease of life. Go for carpets with a neutral, up-to-date feel. Think about introducing wood flooring or tiles. Maybe even add underfloor heating for a cosier home – and an attractive selling point.
6. Remodel your existing living space
Before you think about extending and adding space, consider what you could do with the space you already have. Many people choose to reclaim traditional 'circulation space', like halls and corridors, and remove walls to create more modern, multi-purpose areas.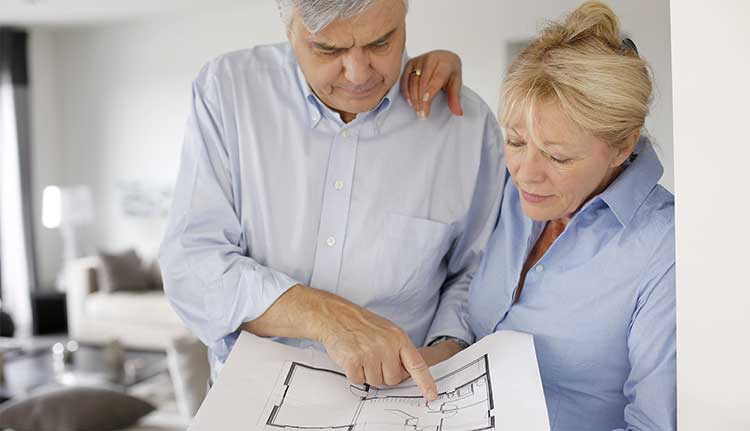 7. Add more living space
Extension
A modern ground-floor extension can add value, as well as living space, to your home. Extend backwards to expand your kitchen or living areas. Or, if you have space to the side of your house, think about a 'side return'.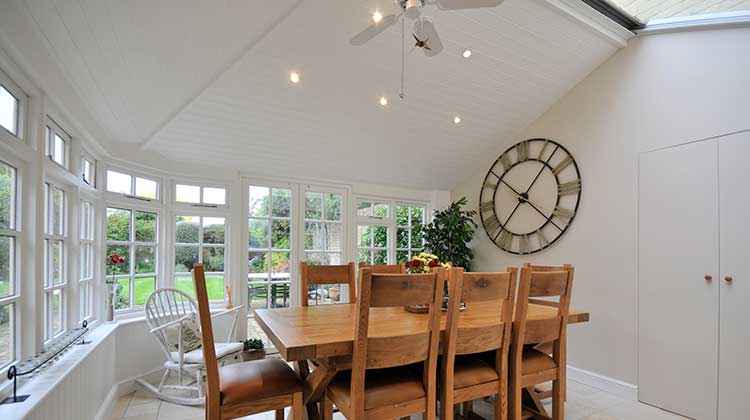 Conservatory
A conservatory can give you a great return for a relatively simple structural improvement. As well as adding value, a conservatory gives you a bigger, brighter space to enjoy in retirement.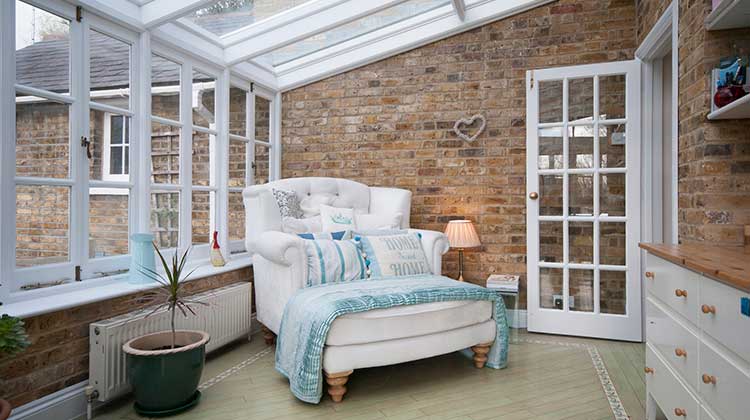 8. Add another bedroom
Another bedroom can really boost the value of your home, and you don't necessarily need to extend to get one.
Loft
Often the most cost effective route to an extra bedroom. Typical loft conversions cost around half as much as building an extension.
Basement or cellar
If you have below-ground space you're not really making the most of, turning it into more usable space could be a good option.
Garage
If you don't use if for your car, think about making better use of your garage as an extra bedroom or more living space.
9. Increase your energy efficiency
Upgrade utilities
Updating your central heating is likely to add more value than it costs, and is a must for many buyers.
New windows
You could make your home much warmer and quieter by investing in double-glazed windows. They can also be a savvy investment – double-glazed uPVC windows are considered a must by most buyers.
General efficiency improvements
Efficiency improvements can make a big difference to your energy bills and boost the value of your home. Think about adding insulation or even fitting solar-panel heating.
10. Take one room at a time
Okay, so this one's more of a tip than a practical action. But it's easy to feel overwhelmed by the scale and cost of everything you'd like to do. The key is to not try to do it all at once. Start with 'quick wins', where a relatively small amount of money is likely to make a big difference to the value of your home. The kitchen or bathroom is usually a good place to start. And if you need to get your hands on some cash first, why not read our article on popular ways to fund home improvements.