Simple tips to help you tackle rising living costs
Posted on 24 September 2018
Rising living costs can put a dampener on your spirits. But, as they chip away at your disposable income, it can be hard to recognise when to put the brakes on your spending.
Instead of feeling worse off, here are a few practical and sustainable ideas that will help you reduce your day to day costs without having to miss out on any of the good stuff.
Get creative
Did you know that cinema tickets cost on average nearly £30 for a family of four? And that's before you've bought the inevitable popcorn and drinks.
Today we spend more of our time and money on things such as gym memberships, entertainment, and eating out. Data from the Office for National Statistics (ONS) shows we spend around £50 a week on restaurants and hotels alone.
But days out with your grandchildren and quality family time needn't break the bank. Why not enjoy a picnic in the woods, arrange a treasure hunt or pop to the local amusements to spend hours on the 2p machines.
You could also make a night a sleepover to remember. Think gardening in the daytime, then baking and cake decorating and board games to wind-down. Even something as simple as building and sleeping in a den in the lounge can be exciting for young children.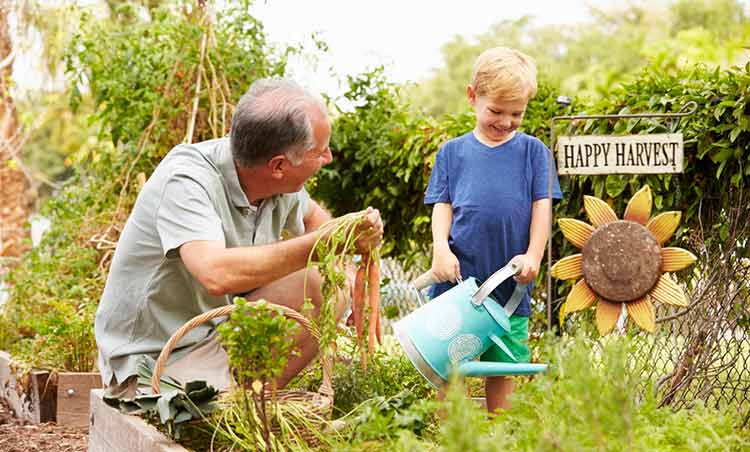 Do it yourself
Many over-55s want cash for funding home improvements, but it can get very expensive when you hire in professionals. Instead of forking out a fortune on a decorator, why not channel your inner creative and have a go yourself? Just be sure to put the old rags down so you don't get anything on the carpets.
A fresh lick of paint can make all the difference to the look and feel of a room. Changing the colour can especially make a room look bigger, lighter or even cosier.
Other small home improvements can make a big difference, too, without the fancy price tag. Give old furniture a modern makeover, by stripping the wood or adding a bold new colour, shabby chic style.
Sometimes simply decluttering a room by selling items that you no longer use or care for can create an entirely new feel and even make you some money at the same time.
As long as you're physically able, DIY home decoration can save you hundreds of pounds. Whilst a lick of paint may not directly increase the value of your home, it's always worth keeping your home in good condition as you never know when you might sell-up or hand it down to your children.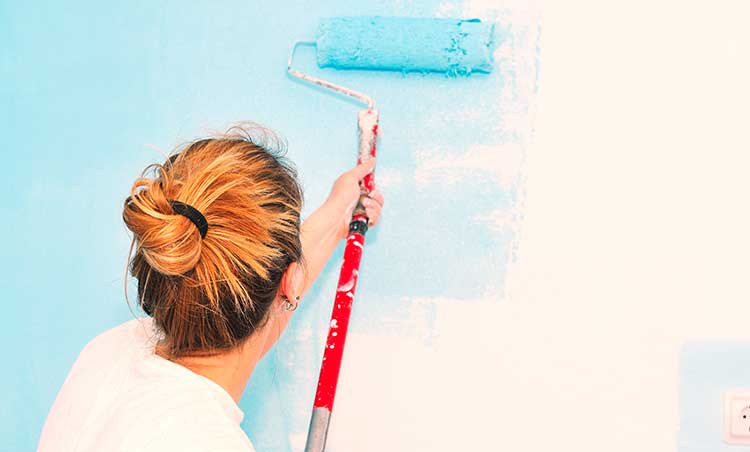 Shop savvy
Before committing to a purchase, there's little to lose in taking a few minutes to check for a cheaper alternative.
A comparison website will probably exist for the product you're looking for, making it easier to check different quotes for taking out insurance policies, switching broadband or choosing a hotel, for example.
Becoming a savvy shopper will help you save money while inflation and prices remain high. There's nothing worse than buying something and realising you could have got it cheaper elsewhere.
Weekly budgeting
None of us really know how much money we'll need in retirement but, if you haven't already, now is probably a good time to understand your weekly spending and consider how it could be cut if needed.
Nowadays, contactless means we often tap our cards as if it's free money and lose track of what we're really spending. If you're someone that doesn't regularly check your account, it can be a shock when you find out how much you've spent in a week or a month.
Weekly budgeting is not only a great way to prepare for the future when you may be living off just your pension, but it's also a fantastic way to make little savings, giving you more money to spend on the things you really want.
There's plenty of ways to set and keep to a weekly budget. If you have a smartphone, you could download one of the many budgeting apps available or even keep note of your spending in a notes area on your phone.
Simply checking your bank more regularly and logging what you buy will make you more aware of where you're spending unnecessarily.
Weekly food shops rather than daily visits to the local express shop can surprisingly save you a significant amount of money, especially when you compare the cost at the end of the week.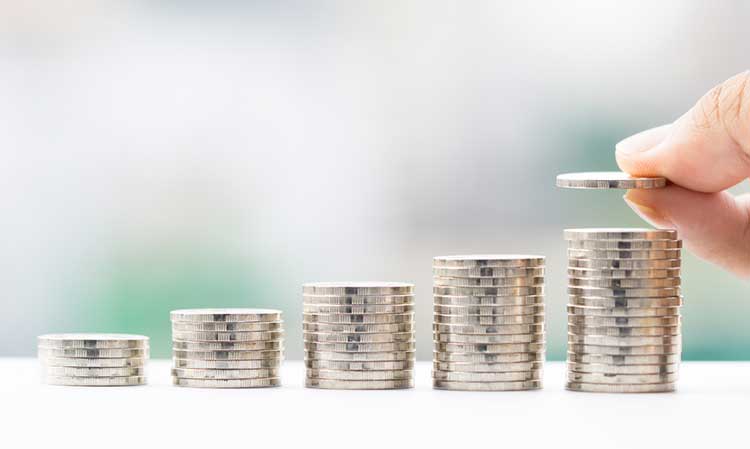 We hope we have provided you with simple and practical tips on how to save extra cash when rising living costs are making it harder to spend and save.
Many who require larger funds later in life consider releasing money from their home. If this could be an option for you - try our equity release calculator to get an idea of how much you could release.
There are many ways to access money later in life, but read what is equity release to find out more about using the equity tied up in your home.