5 Wimbledon traditions that us Brits love
Posted on 24 May 2019
Wimbledon is a British summertime staple, and it rolls around every year just as the weather is getting brighter and our sights are set on a glorious summer.
For a lot of us, our first taste of Wimbledon was listening to the tournament on the radio whilst sat at home with our parents.
Now, it's not just shown on our own TV at home, but it's broadcast on big screens across the country - including one at Henman Hill (or Murray Mound!) where crowds of people get together to watch and bask in Wimbledon traditions that have become part of British culture.
To celebrate this year's tournament, we take a look at some of our favourite Wimbledon traditions, some of which we can remember as far back as '67 – the first ever Wimbledon that was shown in colour on TV!
Strawberries and cream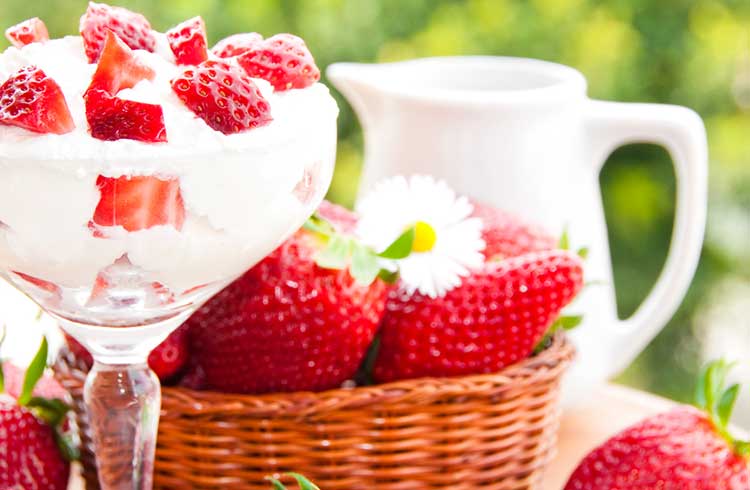 A favourite British treat and one that is always associated with Wimbledon – first served at the tournament in 1877.
At the tournament, spectators and players are offered strawberries and cream as the typical stand food.
You can guarantee you'll see this winning combo if you head to any garden parties to celebrate the tennis this year.
Strawberries signal the start of summer, and as Wimbledon is a summer tournament it makes sense the two go hand in hand.
Now, nearly 9,000 servings of strawberries and cream are prepared each day of the tournament, using only the highest quality strawberries from the county of Kent.
A Royal Engagement
Wimbledon is the only Grand Slam which is patronised by a Royal Family member – and the British royals are big supporters of the Championships.
Her Royal Highness The Queen often visits Wimbledon and meets the players. Even the famous Princess Diana was a frequent spectator.
When heading to Wimbledon, the Royal Family sits in the Royal Box and a Wimbledon tradition of the past was that players had to curtsy or bow to all members of the family. But now, players only curtsy or bow if the Monarch or the Prince of Wales are attending.
For spectators watching from home, the BBC always gives us a glimpse who's sat in the Royal Box watching on centre court.
Wearing white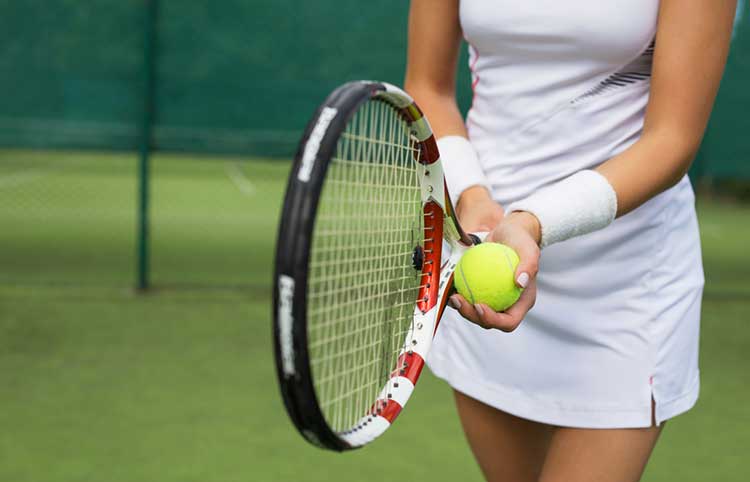 One of the strictest traditions for Wimbledon players is the rule that you must wear white – and only white. The rule book goes as far as to say no off-whites or creams. This tradition dates back to the 1800s when 'tennis whites' were first introduced.
The tournaments' eight-time champ Roger Federer was subject to this rule in 2013 when his orange-soled tennis shoes were banned from any further matches.
Of course, spectators don't need to stick to this tradition – especially those of us watching at home. But that doesn't stop people in the audience from dressing up in their Sunday best!
Celeb spotting
It's become quite fashionable to attend a Wimbledon game, and every year the celebrity names in attendance seem to get bigger and bigger.
The celebs come out en masse, dressed in designer summer gear. From tennis stars of the past such as John McEnroe to Hollywood stars of today like Sienna Miller and Bradley Cooper – be assured that you'll be seeing some familiar faces in the crowd this year.
Though, we're not sure any celebrity sighting will ever beat David Beckham's miracle catch.
An afternoon tipple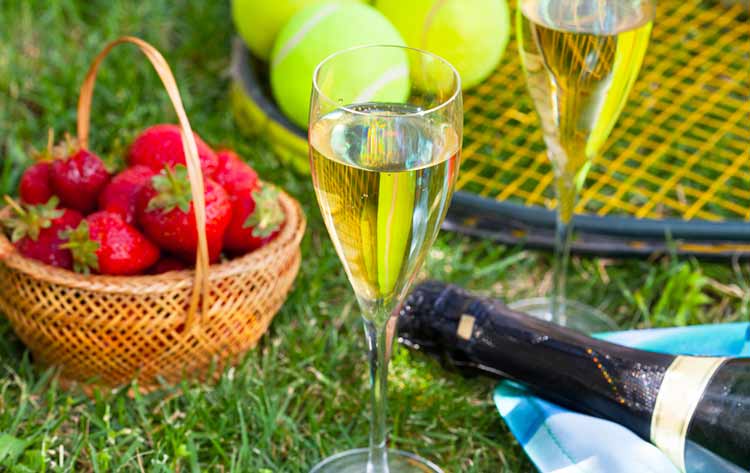 Wimbledon goes hand in hand with a cold, summertime drink whilst watching the tournament.
Think bubbles, gin or an absolute British favourite – Pimm's! Whatever drink you have in your hand, be sure to enjoy Wimbledon this year in all its glory.
5 facts you didn't know about Wimbledon
Wimbledon was shown on TV in colour for the first time in 1967
Nearly 9,000 servings of strawberries and cream are prepared each day of the tournament
Only top-notch strawberries from the county of Surrey are served
Players can only wear white – as Roger Federer discovered when his orange soled tennis shoes were banned
Wimbledon is the only Grand Slam attended by a member of the Royal Family
If this article took you back to simpler times and you're in the mood for more, you may also enjoy these memories of a post war childhood, the 1950s home and earning your first bob as a kid.
SunLife offers a range of straightforward and affordable products including over 50s life insurance, funeral plans, equity release, home insurance.