6 things we remember about Pancake Day in the 60s
Posted on 4 March 2019
Growing up in the 60s Pancake Day was one of our favourite days. Our biggest worry was how many pancakes Mum would let us eat that year, and if she was going to win the village race for us to have bragging rights at school the next day!
Whilst the tradition remains the same, Pancake Day isn't quite the same as we remember it.
Take a trip down memory lane with us and see if the Pancake Day you remember was similar.
1. We called it Shrove Tuesday
The biggest difference is in the name! Kids today might know it as Pancake Day, but when we were growing up, we always called it Shrove Tuesday.
It meant the same thing, but the religious aspects of the day have gone more into the background than they were back then.
At Sunday school they taught us all about Shrove Tuesday, Ash Wednesday and Lent. And perhaps most importantly, the meaning of the four ingredients: eggs = creation, flour = the staff of life, salt = wholesomeness and milk = purity.
Dad always made sure we understood the real meaning behind the day – and although it was boring to learn about (especially compared to the actual pancake eating), at least it made the recipe easy to remember!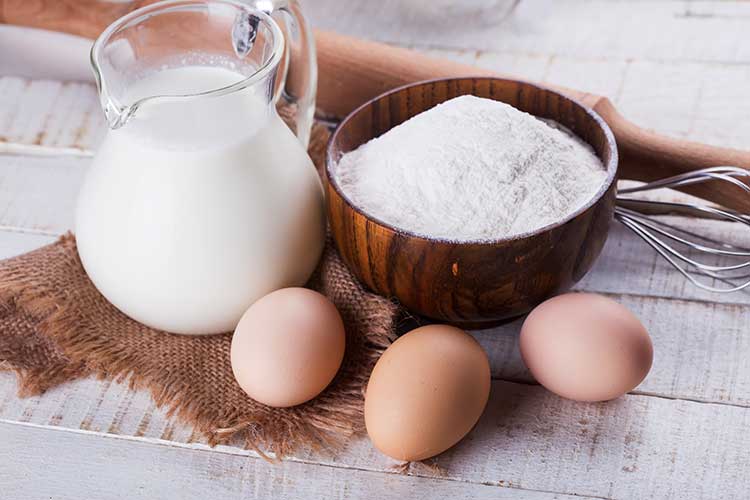 2. Mum started preparing the day before
The day before Shrove Tuesday meant that at some point during the afternoon Mum would make up her pancake batter!
We waited with bated breath for her to reach to the back of the cupboard and bring out her largest mixing bowl – it only seemed to come out to make pancakes!
She'd make the simple batter and cover the finished mixture with a cloth, leaving it to stand in the fridge overnight.
We all had to resist the temptation to have pancakes the night before!
3. It was the only day of the year we would eat pancakes
Although the urge to have pancakes the night before Pancake Day was huge, the idea of actually doing it was unheard of.
We always had pancakes for tea on Shrove Tuesday and only on Shrove Tuesday - we wouldn't eat them any other day of the year.
As kids, we actually thought you weren't allowed to eat them unless it was Pancake Day!
As money was tight back in those days, meals were routine and often predictable. The waste not want not attitude lived on and any food that Mum deemed as leftovers would be put aside for a meal the next day.
So Shrove Tuesday was a welcome change after a year of bubble and squeak and pies filled with meat from the Sunday joint!
We'd look forward to Shrove Tuesday almost as soon as we were back to school after Christmas.
4. Mum always wore a crossover pinny in the kitchen
On Shrove Tuesday Mum would don her wrap-around pinny, pick up her trusty frying pan and add a little knob of butter to warm up on the stove.
The first pancake in the pan always seemed to mess up – it was a trial run of consistency and temperature, but once that was out the way, every single one was perfect.
Even if you were the lucky recipient of that first pancake – which was always burnt in some places and still like raw batter in others - nothing beat that first bite of pancake!
Mum would work away putting the perfect, finished pancakes into the oven to keep them warm for later, when we'd sit down for a pancake feast after dinner.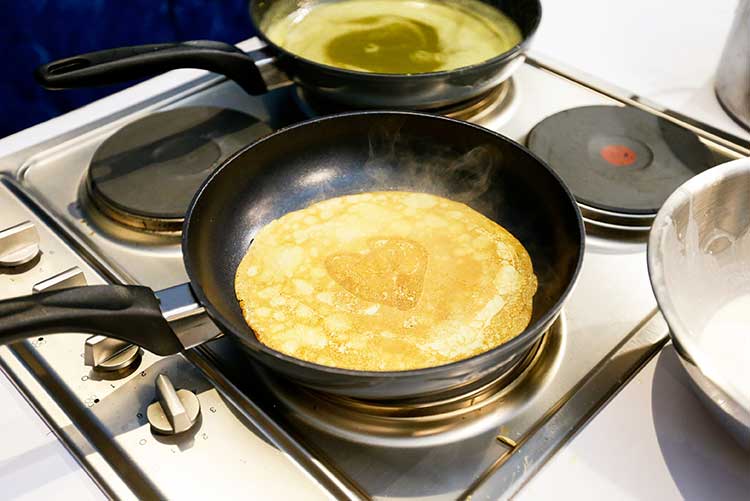 5. We topped them with lemon and sugar
By the time Dad was home from work, us kids would rush through a light tea ready to get to Shrove Tuesday's main event – the pancakes.
The table would be laid with cutlery, napkins, a pot of tea, a bowl of sugar and a dish with a few lemon slices.
Once Dad had finished his tea (and not a moment before) Mum would place the stack of pancakes on the table and we'd dig in.
Onto your pancake (which had been kept warm in the oven) you'd drop a knob of creamy butter and watch it melt, spreading it across the pancake with your knife.
Next, we sprinkled sugar on top and finished with a hint of lemon juice before rolling.
We kept our pancake toppings simple compared to today.
Some people even ate their pancakes savoury, with thick onion gravy, or perhaps a stew.
We didn't mind as long as it meant we had pancakes for tea!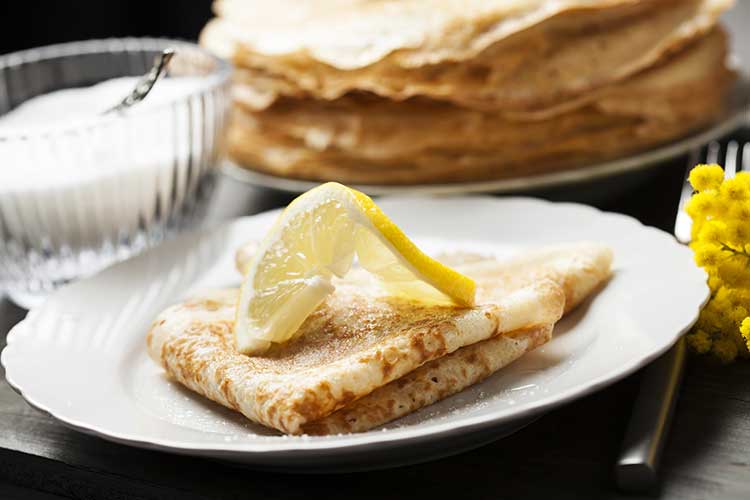 6. The village hosted a race for Mums
On Shrove Tuesday the village always hosted a race for Mums who would race down the street whilst tossing a pancake.
Groups of Mums would hurtle towards the finish line, carrying a frying pan with a cooked pancake, flipping it as they ran.
Us kids would watch at the side-lines with everyone else, cheering as our Mum ran past.
The Mums usually ran in their aprons and sometimes with a hat or a scarf. The lady who won would be given a trophy and you'd bet if it was our Mum, we wouldn't stop talking about it at school the next day!
SunLife offers a range of straightforward and affordable products including over 50s life insurance, funeral plans, equity release, home insurance.