6 women who are winning at life
Posted on 25 February 2019
To celebrate International Women's Day, we've heard from some of our favourite ladies who are continually inspiring us to live life to the fullest. From carrying on with a lifelong passion to realising a dream at 54, we've got some amazing nuggets of wisdom for you from these incredible women. Prepare to be awed and inspired by their strong characters, amazing sense of humours and surprising spare-time activities.
Betty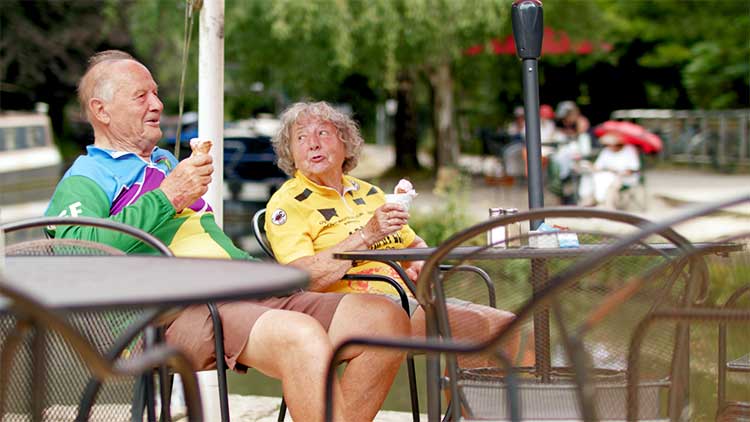 Betty Cox is an inspiration to us all. Now in her nineties, Betty has spent the last 60 odd years cycling in tandem with her husband, Graeme. Cycling has been a passion of theirs from day one – they even took their bikes on their honeymoon. After giving birth to their first daughter, Betty was back on her bike within 6 weeks. And in all their years together, Betty and her husband have cycled all over the world, fought bowel cancer, and still show no signs of slowing down.
You're never too old to ride. Each day is a bonus at our age.
Marilyn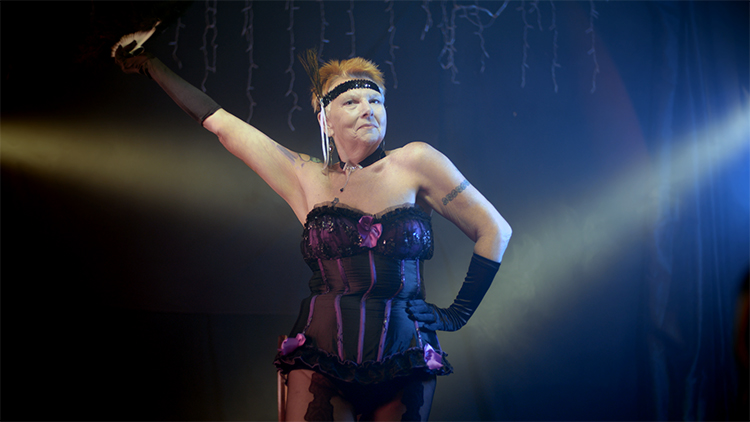 Marilyn Bersey, 71, walked into a Burlesque class at the beginning of 2017 not knowing what to expect. Little did she know, it would completely transform her life. After feeling like she'd lost the titles of 'wife' and 'mother' that had previously defined her, burlesque helped Marilyn find her identity again. In 2017, she was crowned Miss Burlesque Isle of Wight and continues to throw her heart and soul into her new passion.
Why should 71 be different from 21 if that's how you feel?
Carrieanne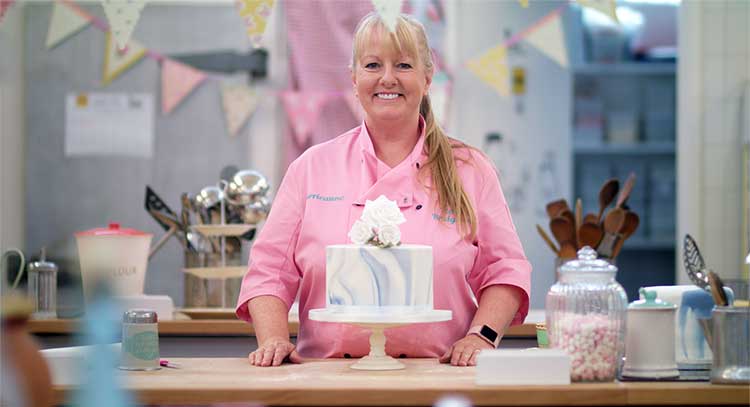 A few years ago, Carrieanne, 55, decided to totally transform her life. Starting off in the army, she moved to an office job before daring to follow her dreams of starting her own custom cake company. She started baking with her mother when she was a little girl and never let go of her passion. Her business has gone well from day one and Carrieanne has continued to make her new venture a success.
Do whatever their heart desires. For me it's the best thing I ever did.
Jenny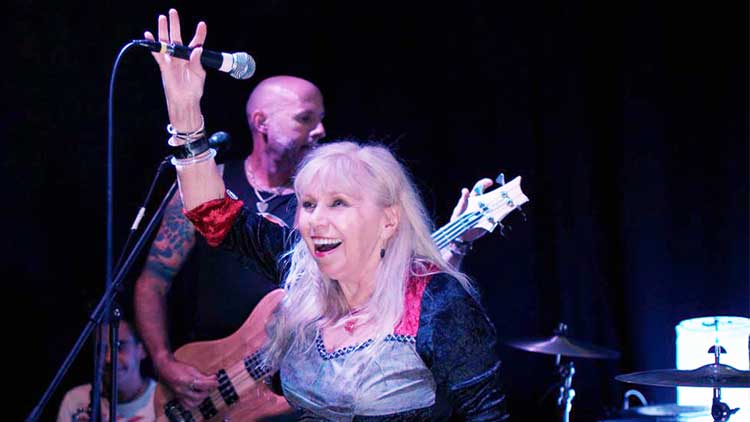 Try telling 67-year-old Jenny she should 'act her age'. Jenny's been singing since she was a toddler and had her first record deal at the age of 12. Now she's made a new album, is about to tour with her band – and has no plans to hang up the mic just yet. She says, "I do it because I love it and because I'm lured to it. It's like a moth to a flame".
You have to be dynamic, you have to be powerful, you have to punch the world.
Tessa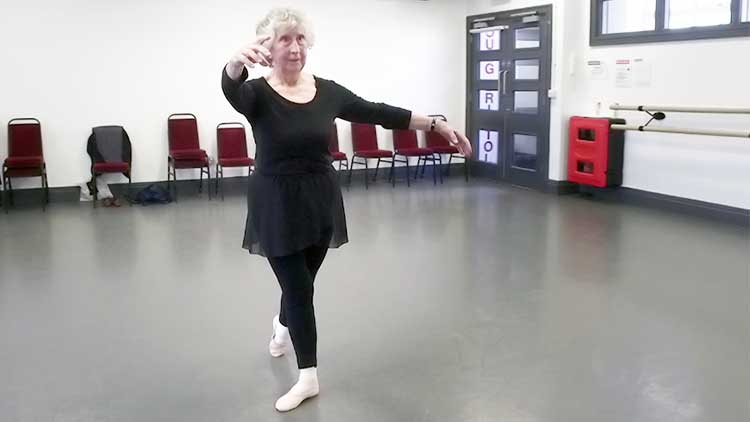 At 82, Tessa says ballet's the best thing for posture, balance and confidence – it makes her feel 20 years younger. Tessa's best advice for us - you can make the most of getting older if you have a relaxed attitude and aren't a 'stick in the mud'. Despite being 82, she says:
I feel about 65 years old. A force to be reckoned with.
Alex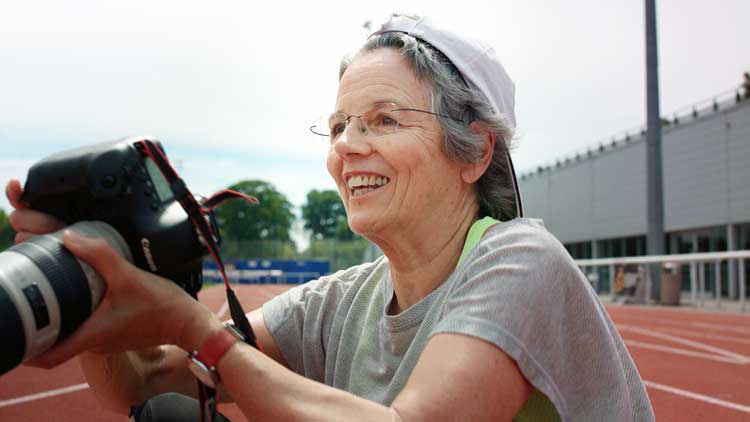 For someone who didn't pick up a camera until she retired at 60, Alex has come on leaps and bounds. She has been featured by the BBC and has already published a book of her images entitled 'Growing Old Competitively' – a celebration of older athletes, as well as the process of growing older.
Anyone who says they're too old, it's absolutely never, ever too late.
International Women's Day is a global day celebrating the social, economic, cultural and political achievements of women. Who's the most inspiring lady that you know, and what has she taught you about life? We'd love to hear about her.
See more inspiring people on our Welcome to life after 50 blog, including rock singer 85-year-old tattooist Doc and Britain's oldest BMX racer Paul.
SunLife offers a range of straightforward and affordable products including over 50s life insurance, funeral plans, equity release, home insurance.