7 things we loved growing up in the 50s and 60s
Posted on 15 January 2018
It's true what they say – they don't make them like they used to. Whether it's music, clothes – or childhoods. For kids today, the thought of growing up without computers, a phone or video games might seem crazy, but we know we had it good! See our top 7 memories of growing up for the recipe to a happy childhood.
Playing outside until it went dark
It's hard to believe that only a few decades ago we were free to roam around outside completely unsupervised, and our parents never had to worry. We'd be off for hours on end with no way of letting mum know where we were – and we'd only pop home for a quick snack or a plaster for yet another grazed knee. We were outdoors come snow or shine, with bare legs whatever the temperature. But it must have been too cold for cameras on those days our legs turned blue. Photos of the time always make it look like the weather was as lovely then as our memories are now.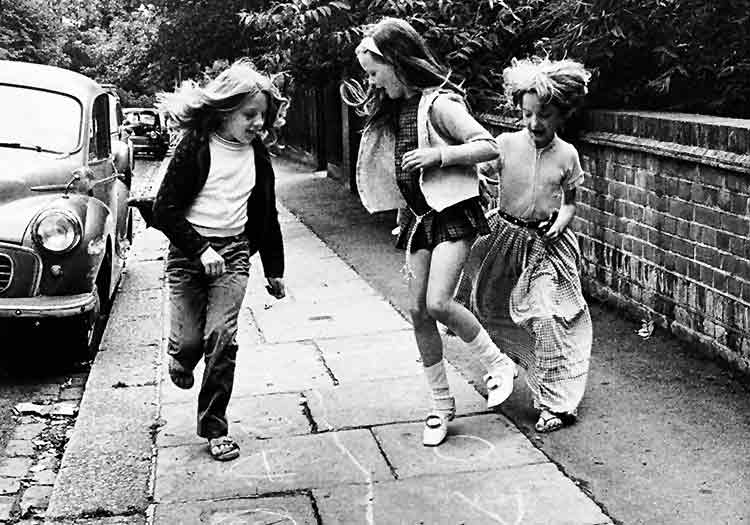 Imagination was our favourite toy
Our imaginations meant adventure was everywhere. Parks, fields and streets became jungles, battlefields and racetracks. There was fun to be had wherever we went. Pavements for hopscotch, walls for ball games and handstands. Railings for clambering on or tying skipping ropes to. And big open spaces for mass games of tag, British bulldog and kiss chase.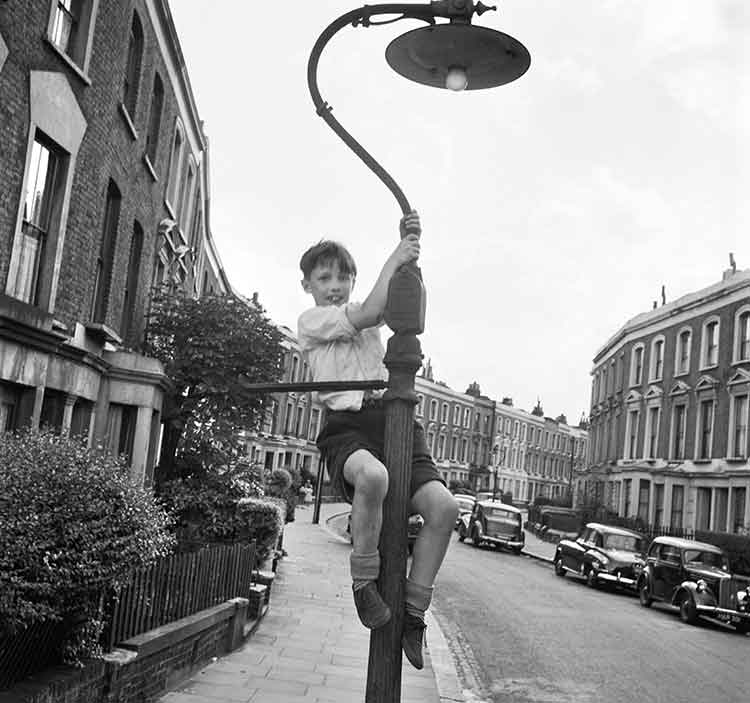 Fun was homemade
Toys were very often homemade. Like dad's hand-crafted doll's house and second-hand pram wheels on go-carts – while mums and daughters made teddy bears from old fabric. We'd turn pieces of rope into a skipping game, wage war with conkers, hold snail races, and spend hours concocting perfume from rose petals.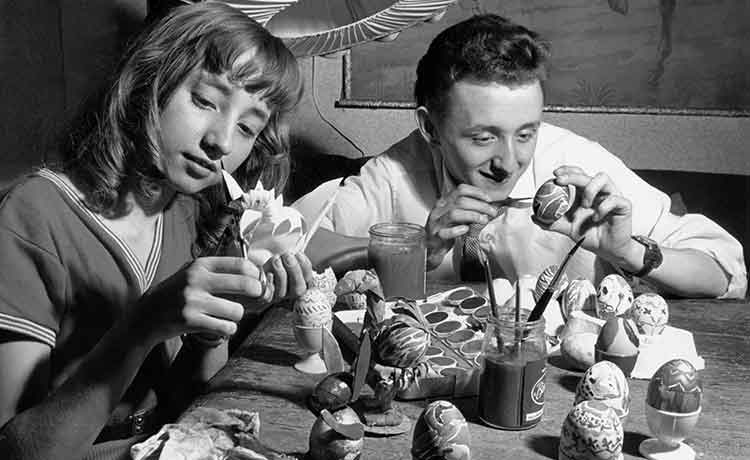 We were explorers and adventurers
We explored our home territory and knew it inside out. Climbing trees, paddling in streams and daring missions into deserted buildings. Statues, railings, walls – anything in our path had to be climbed. And just when you were in danger of getting bored, you'd spot something else to conquer and declare yourself 'king of the castle' to all those dirty rascals left below. On a bicycle or on foot, we'd explore every inch of the local area, scanning every pond and river for minnows, newts and tadpoles to show off in a jam jar. Saturday morning cowboy and war films would be re-enacted with homemade bows and arrows and bits of branch for guns.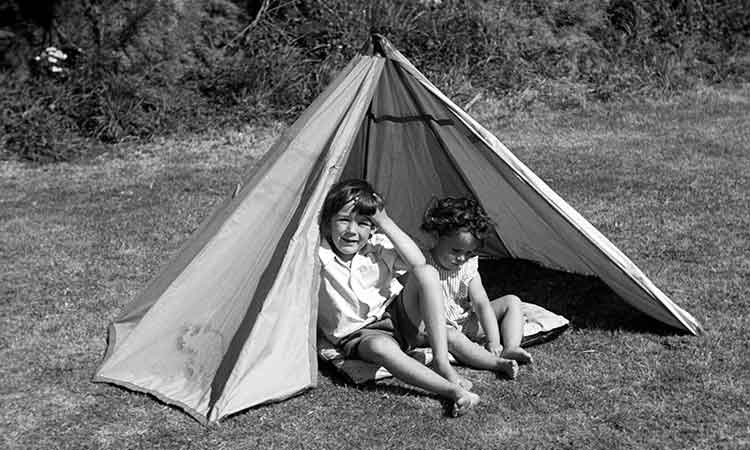 We weren't afraid of mud
Muddy puddles were perfect for splashing in, thick mud was for making pies, and then there was mud just for getting muddy. If it was there, we couldn't ignore it. Mum never felt the same way though, did she? There was no adult supervision other than the park attendant who came in handy for a plaster now and then.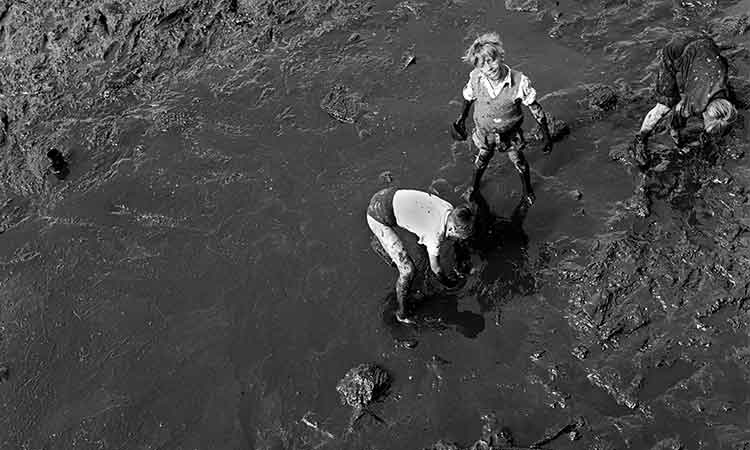 Mum made all our favourite food
Even after rationing ended, the 'waste not want not' attitude lived on. There was never a morsel left on the plate and leftovers were a way of life. Remember bubble and squeak, pies filled with meat from the Sunday joint and trifle made with stale cake? Oh, and lots of dads had a patch in the garden where they'd grow everything from carrots to gooseberries. Home-grown fruit and vegetables always tasted sweeter.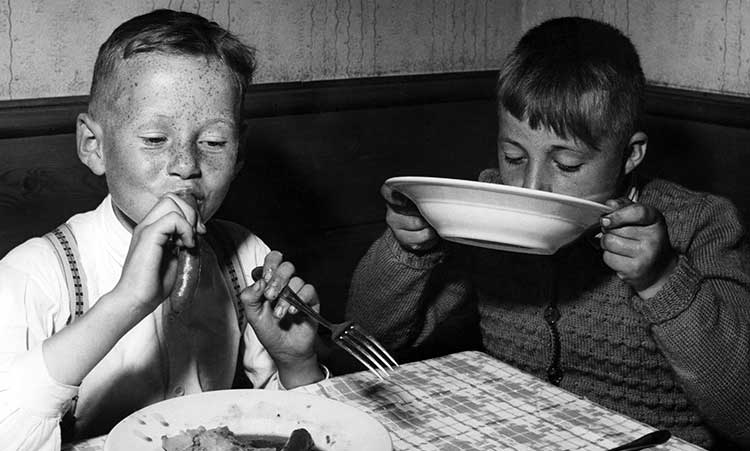 …and the odd treat!
The local sweet shop was the most magical place. There were so many jars, and so much choice. Window shopping was a serious business. Some years, a 2oz chocolate bar at Christmas was as good as it got. And no trip to the seaside was complete without a stick of rock or a huge ball of candy floss. Even today, the smell of hot sugar triggers thoughts of donkey rides, dad paddling in his jacket and soggy, knitted bathing suits.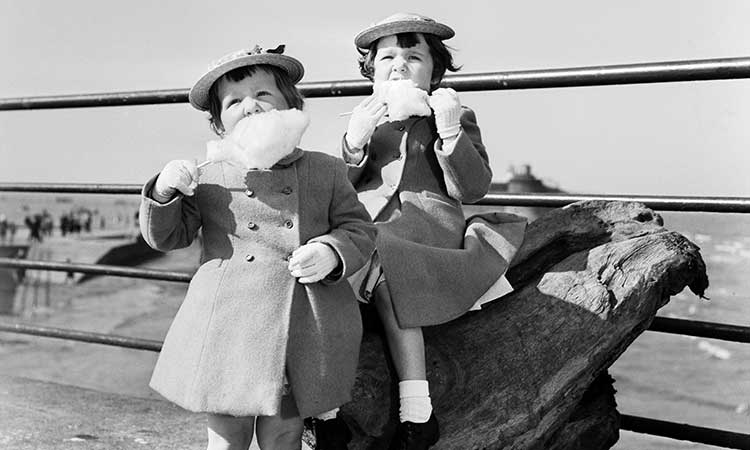 If this article took you back to simpler times and you're in the mood for more, you might also like reading about memories of a post war childhood, the 1950s home and earning your first bob as a kid.
SunLife offers a range of straightforward and affordable products including over 50s life insurance, funeral plans, equity release, home insurance.