7 top tips to get into cycling at any age
Posted on 11 September 2018
It's just like riding a bike…
If you've seen our recent video of Tandem cyclists Betty and Graeme, you'll know it's never too late in life to enjoy cycling.
At any age, cycling is a great way to improve and maintain physical and mental health, and have fun along the way!
If it's been a while since you've ridden, or even if you're a beginner, getting on the bike can seem a little daunting.
Luckily, we've got a few top tips to help you get into cycling at any age – and don't worry, the Lycra is optional.
1. Get a bike!
If you're starting cycling for the first time, it's a good idea to choose a bike that will work best for what you want.
Firstly, think about your budget – how much do you want to spend? There's no point splurging loads on an expensive bike only for it to sit in the shed most of the month.
There are loads of different styles of bike on the market, so look online or ask in a shop what is best for the type of cycling you're looking to do.
You'll be able to find bikes designed specifically for women, people with physical limitations and many other requirements.
A good option to start out on might be something like a city bike, which can have a lower frame making it easier to step onto, and higher handlebars to put you in a more comfortable, upright position.
A bike with wider tyres may also provide more stability which is better for first-time riders.
The frame size is also important so it's usually worth trying out a bike before you buy it. Halfords guide to getting the right size bike is a good place to start.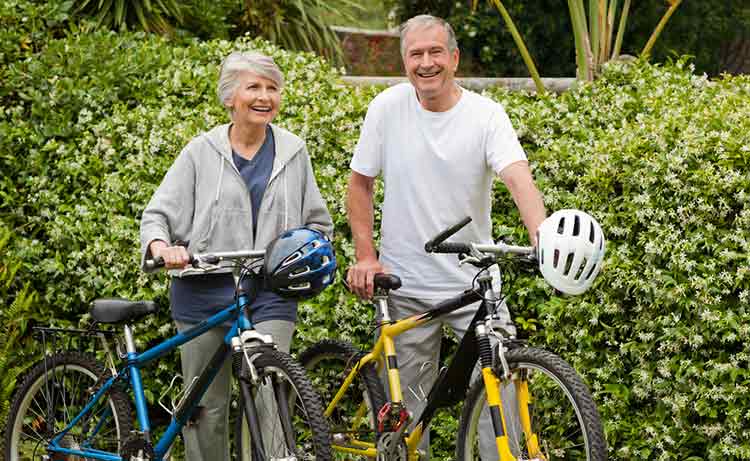 If you already own a bike and are happy with it, then make sure you give it a quick service to check it's roadworthy.
You'll also need to have the necessary requirements to go with your bike like a helmet, lights, a bell and a lock.
While cycling is a fun and relaxing hobby, it's also important to be as safe as possible.
2.Take a course
Cycling has become more and more popular in recent years, and there are lots of cycling courses popping up all over the country to help riders become more confident, or to teach beginners the basics.
Different websites can help you find a cycling course in your area with a qualified instructor who can guide you every step of the way.
3. Visit a park or traffic free area
Until you feel more comfortable, try to cycle in a park or a specific cycle-only route.
One of the biggest concerns people have about cycling can be navigating traffic, so keeping to a park can make a ride more relaxing until you get a bit more confident.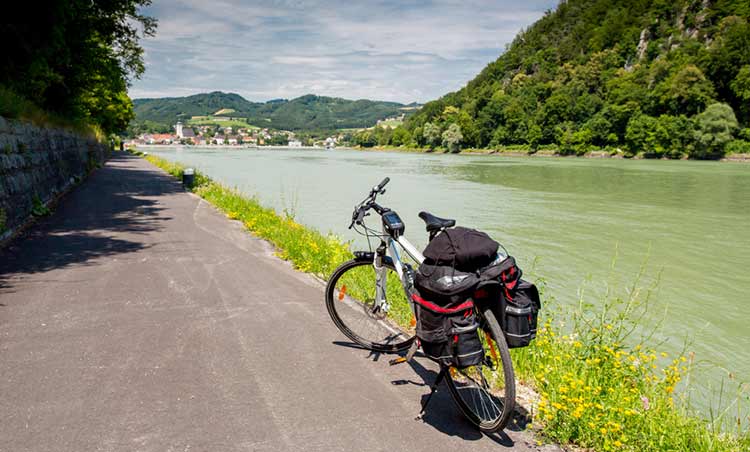 4. Plan a route or stick to routes you know
When you're beginning to cycle, don't give yourself any more things to think about than you need to.
Plan a route beforehand or stick to areas and journeys you know well so you don't have to think about which way to turn or where to go next.
Thanks to the growing popularity of cycling, there are loads of sites on the internet with example routes with ratings, so you can find one to suit your level.
5. Give yourself plenty of time
Going on your first cycle when you've got to get somewhere at a certain time will only add unnecessary stress to your ride.
Take your bike out when you don't have any time constraints and don't have to worry about being anywhere at a certain time.
Suggest to a friend that you go on a leisurely cycle together and make a nice morning or afternoon of it. If the weather is nice you could take a picnic and enjoy it in the park together.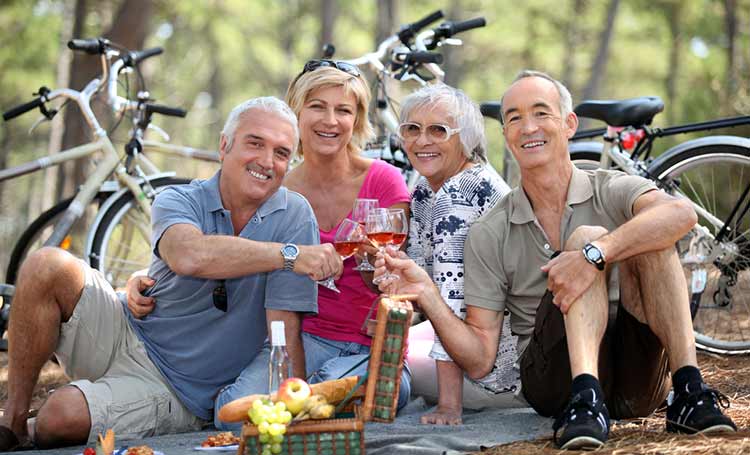 6. Join a club
Join a cycling club and let other people give you the motivation you might need. Many clubs have cyclists of all levels so you'll be able to go for a ride with other people of your ability - and make some friends along the way.
7. Always stretch before and after
Cycling is a great way of working your muscles, getting fit and healthy, and getting some fresh air.
As we get older, we get a bit stiffer and less supple, so stretching beforehand will help warm up the muscles for exercise, and make sure we aren't struggling to sit down the next day.
We hope these tips will help you get out and on a bike.
Remember to always wear comfortable clothing that won't restrict you or get caught in your wheels or chain. And, if you have suffered from any injuries, talk to your doctor beforehand to get the go-ahead.
Happy cycling!
At SunLife, we're here to help you make the most of life after 50. For those interested, we also offer over 50 life insurance with no medical required and guaranteed acceptance.
Read more about why many people take out life cover later in life to give them peace of mind.
SunLife offers a range of straightforward and affordable products including over 50s life insurance, funeral plans, equity release, home insurance.