8 things we don't miss about the old days
Posted on 23 April 2018
Tripe, knitted trunks and tin baths… what don't you miss?
Long gone are the days of tin baths and eating tripe. Growing up in 'the old days' definitely meant that we endured some character building stuff.
We still look back at the days of our childhood with such fondness – we grew up with a kind of freedom that kids these days don't have. But no matter how much we loved those days, there are definitely some things we are glad to have left in the past! If only our grandchildren knew…
1. Warm school milk
Every morning at school, the teacher would send two of us to go and collect the crate of milk for the class. No matter if you liked it or not – you had to have your third of a pint every day. In the winter, it would be frozen and had to be left to melt by the hot radiators – making it warm before you drank it, and in the summer it was warm already from sitting out in the sun! Now, warm milk always reminds us of those days – and it still makes us gag! Yuk!
2. School dinners
Liver as tough as old boots and the smell of boiled cabbage will stay with us forever. Perhaps they were so bad because of the rationing aftermath of World War II. Rationing continued until 1954, with meat being the last to go and so mince beef was on the menu most days at school, along with boiled potatoes and a vegetable.
Despite our feelings around what we were eating, we all wanted to be dinner monitor to get a bit of extra custard in one of the many colours it came in.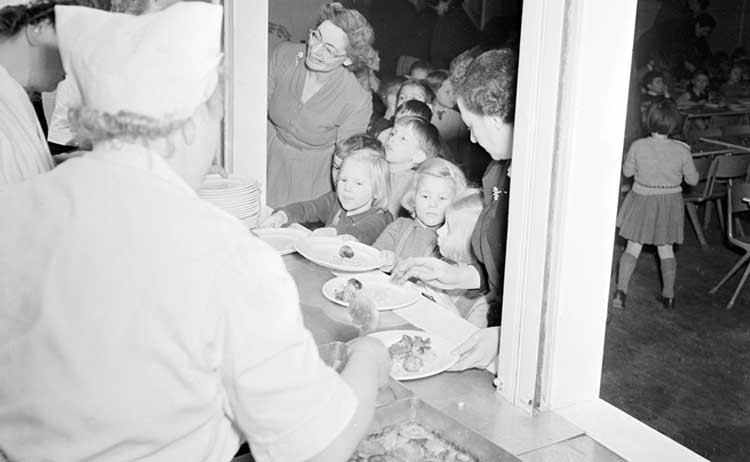 3. Visiting the school nurse
During World War II and through the 1950s, children were routinely given cod liver oil and other remedies to supplement what was considered to be a less than average diet. Whether it was cod liver oil from a communal spoon, polio on a sugar cube or a BCG injection – we all hated queuing up for the latest treatment from the school nurse. But what we dreaded most was the nit nurse and her brutal metal comb.
4. Always being hungry
We were bought up on the idea of three square meals a day and rarely ate snacks between them. If you were hungry, you waited until your next meal and portion sizes were much smaller than nowadays. Perhaps it was because people had become so used to rationing, and the 'waste not, want not' attitude definitely lived on.
There was never a crumb left on the plate by the time we were finished, and any food that Mum deemed 'leftovers' would be put aside for a meal the next day, not for us to have as seconds. Remember bubble and squeak, pies filled with meat from the Sunday joint and trifle made with stale cake?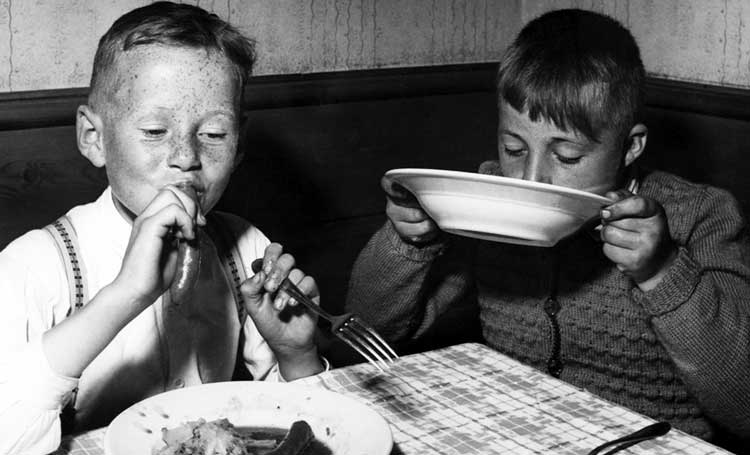 5. Wearing clothes too big
The joy of hand-me-downs and "you'll grow into it". If mum hadn't made your coat or school uniform, it would be bought in a large size so it lasted as long as possible. Younger children lived in hand-me-downs and you could always spot the ones clad in their older siblings' coats. Only the eldest child was usually lucky enough to get to wear something new. This inevitably meant having to wear extra-long shorts and shirts down to your knees.
6. Having to share the bath
Much like food, electricity, water and heat were never wasted. Doors had to be closed to keep the heat in and, if you didn't, Mum would always ask us if we were born in a barn! Lights were turned off every time you left the room. And our baths would have about four inches of water in the bottom and, once the bath was run, we were all getting washed. We'd squeeze in together before being lined up by the fire to dry.
7. The whiff of tripe
Remember the smell of tripe cooking? Or even worse, the taste of it? Seeing that wet, alien-like rubbery blob on your plate always made the tummy churn, but it was cheap and Nan loved it.
8. Knitted swim trunks
And who can forget the droop of a soggy knitted swimming costume? These days you wouldn't be swimming your lengths in them, that's for sure. They were so heavy it must've made all of us strong swimmers and, though our bottoms were soggy, it didn't dampen our spirits!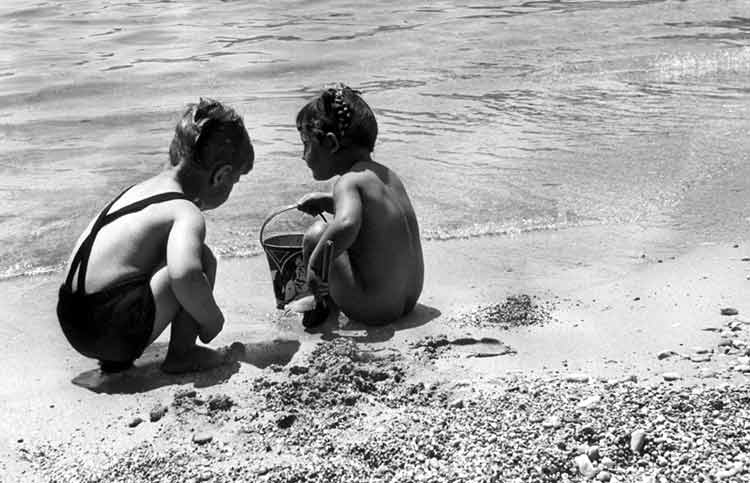 If this article took you back to simpler times and you're in the mood for more, you may also enjoy these memories of a post war childhood, the 1950s home and earning your first bob as a kid.
SunLife offers a range of straightforward and affordable products including over 50s life insurance, funeral plans, equity release, home insurance.