Are good manners a thing of the past?
Posted on 22 September 2017
The days of please, thank you and may I…
Back in the day, every adult seemed to be a stickler for good manners and as a kid, you were expected to do as you were told. Courtesy was a fiercely competitive issue. A child's behaviour was seen as a reflection of their upbringing, so your mum and dad had to drill a long list of 'dos and don'ts' into you from an early age. Step out of line at your peril.
It's funny how much things have changed, but luckily good manners are still passed down through the generations, even if they're not quite so strictly enforced these days…
What's the magic word?
Being polite was the mark of a good upbringing, so you were taught to mind your Ps and Qs from the word go. If you asked for something, there's no way you'd get it until you uttered the 'magic word', followed by another two - thank you.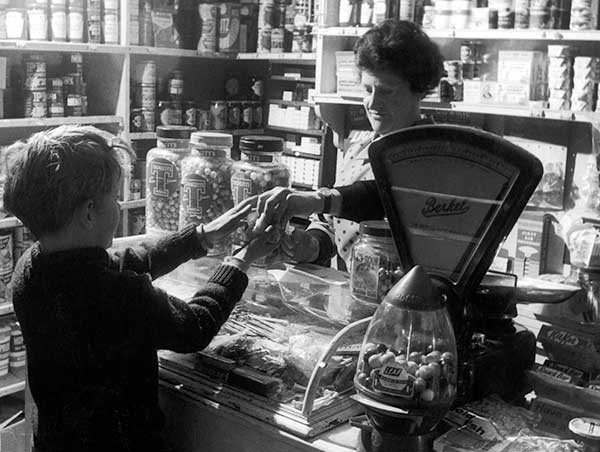 You knew your place
You had to respect your elders and you did. When a grown up entered the room, you were expected to jump to your feet – and if you were in their seat, you'd soon be sent packing. Lying in front of the fire, with your chin in your hands, was the best place to be anyway.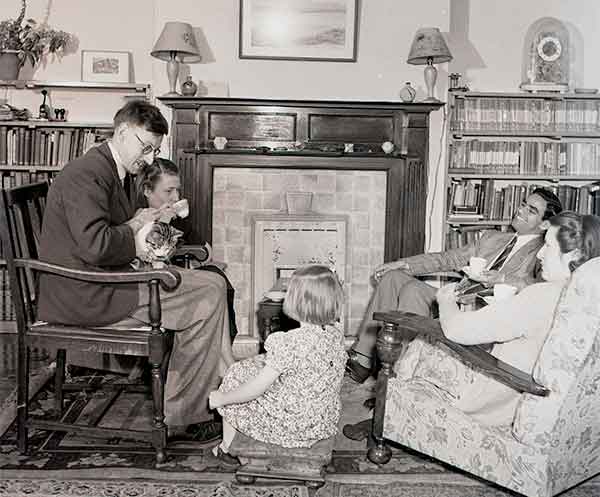 Can Johnny come out to play?
When your friends called round, they had to wait on the doorstep and ask your mum (by her title and surname of course) if you could come out to play. If a boy was really courteous, he'd take his hat off too.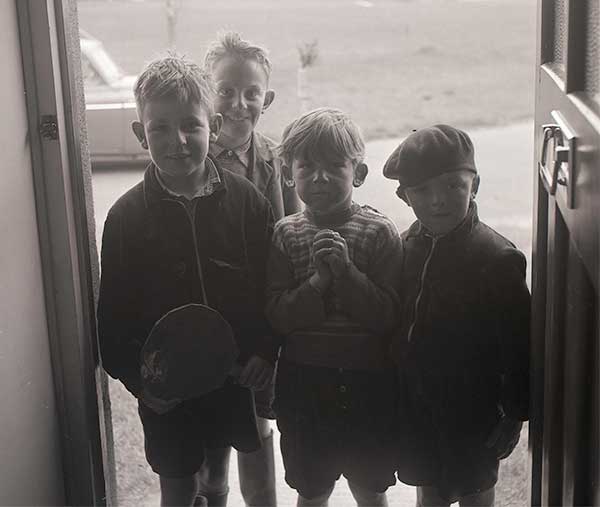 Where are your table manners?
Mealtimes were serious affairs. You had to sit up straight, eat whatever was on your plate and keep those elbows off the table. Even when you'd obeyed all those rules and were itching to go back out to play, you had to ask if you could leave the table, only to be told to wait until everyone had finished. Sigh…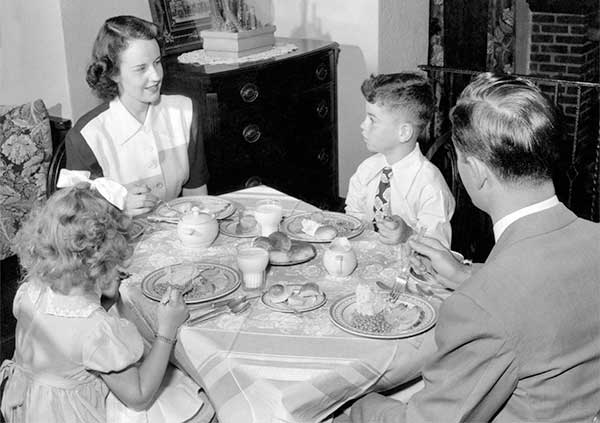 Only if you ask nicely
Starting any sentence with 'I want' was a total no no. After all, I want doesn't get (as every mum rattled off ten times a day). The trick was to wait until she was busy and not focussed on the conversation, to ask oh-so-politely for whatever it was she usually said no to.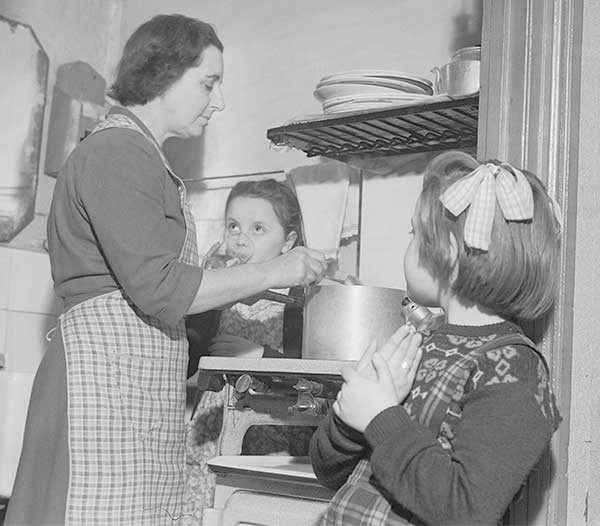 Show some respect
Policeman were both feared and revered and teachers had discipline down to a tee. When they entered the classroom, you had to stand up and chorus "Good morning sir" or "Good morning miss". There was no way you'd get away with giving them cheek. And woe betide anyone who tried.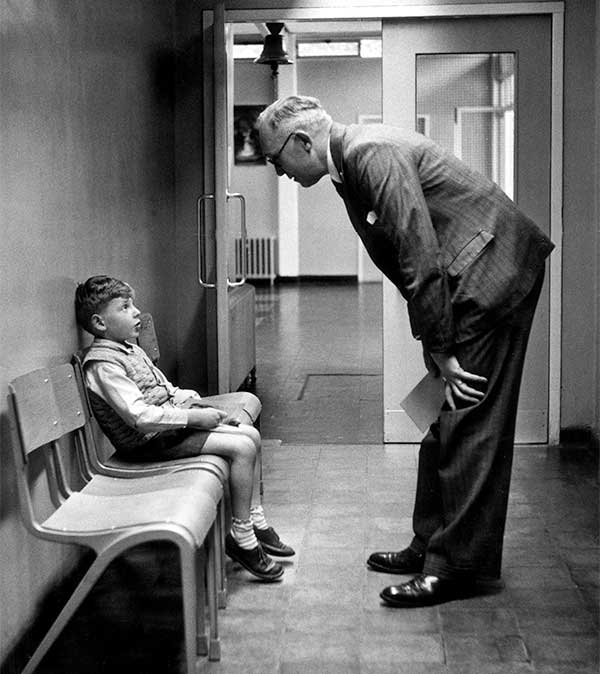 Seen not heard
Mums and dads were often too busy to entertain their kids, so you were expected to keep yourself occupied and not get in the way. And if the grownups were talking, the only acceptable excuse for interrupting was to tell them the house was on fire! The rule of thumb was only to speak if you were spoken to.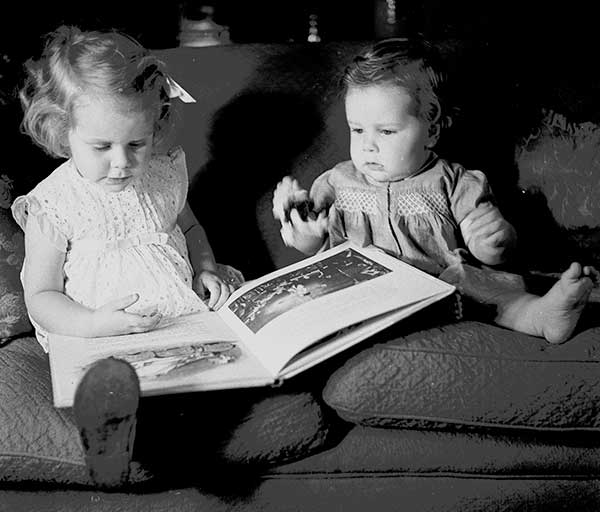 Always help others
If mum saw a lady struggling with her shopping, you'd get a nudge and be pushed forward to offer your help. It may have been a struggle for you, but at least it showed everyone how well brought up you were – and mum could earn some brownie points with the neighbours.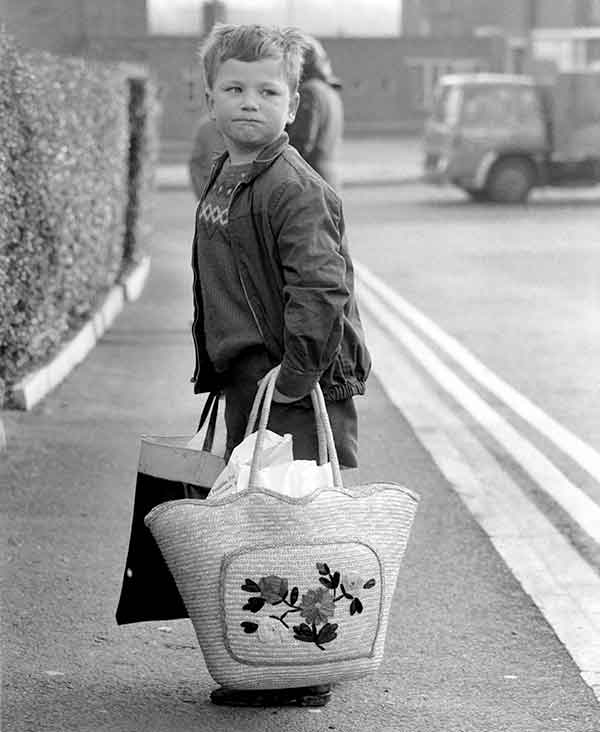 Not until you've done your chores
Before you could go out to play, you had to do your chores. Mum had enough to do, so kids could be tasked with anything from laying the table or washing up to fetching the coal and shining dad's shoes with a bit of spit and polish. There was no point in complaining, you wouldn't get out of doing it in a month of Sundays.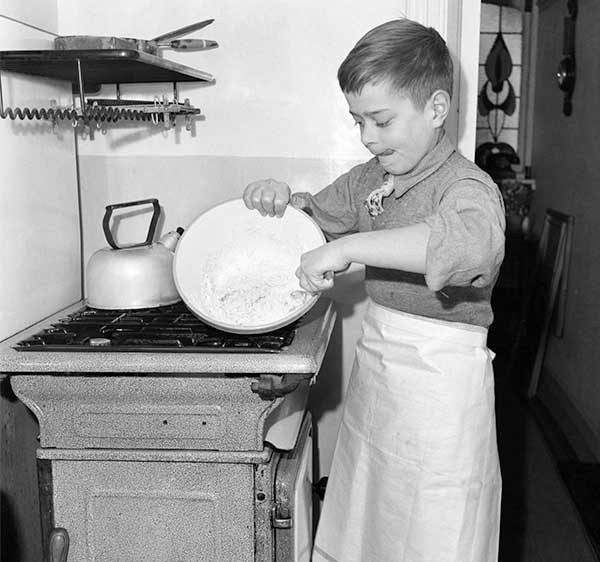 The reward made it all worthwhile
The long list of rules wasn't much fun, but the reward for complying certainly was… freedom! Playing outside, free to roam until the street lights came on and mum didn't have a clue what you were getting up to. No mobile phones or CCTV to keep track of your every move back then. Only the neighbours, the shopkeeper, the local bobby…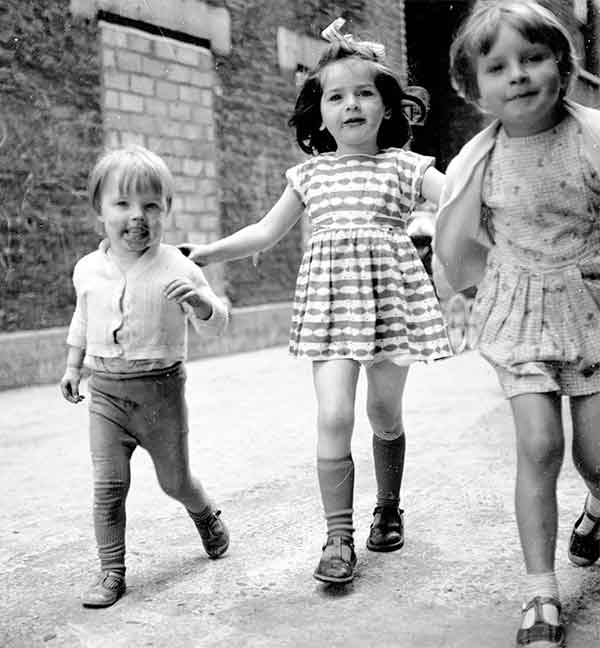 How do you feel about all the rules and standards you were brought up with? Are there any 'favourites' we've forgotten or any you resent to this day? We want your memories. Oops sorry. Please may we hear your memories? Thank you.
If you enjoyed this brief look back at some of the Ps and Qs drummed into us over generations, you may also enjoy these memories of 1950s family life and the values still as true today as when we were kids.
SunLife offers a range of straightforward and affordable products including over 50s life insurance, funeral plans, equity release, home insurance.