Should we invest more in creating new memories
Posted on 21 September 2018
Memories guide our thoughts, actions and decisions; they shape who we are. But as we become busier and more digitally distracted, are we investing enough time in creating new memories?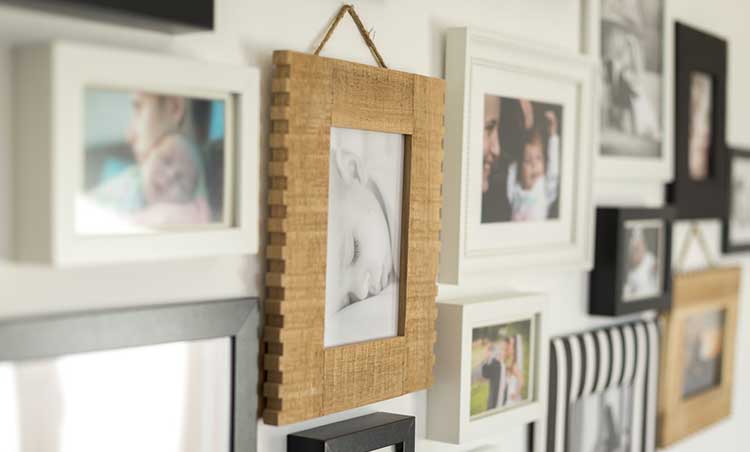 What are memories?
Memories are the stories we tell ourselves about the past. A specific smell brings back a loved one. A song plays on the radio and we're transported to a special moment on holiday.
The most important part of any memory is the emotion it carries. Those that come with more powerful feelings like fear, anger, happiness or nostalgia are usually the ones that last the longest. Remembering an event, a situation or a person can cause sudden excitement or intense grief.
It is precisely because of these emotions that we learn from our experiences, so we can avoid past mistakes and make decisions that are better for our future happiness. In this way, our memories affect so much – from what we say and do, to how we feel.
But in a digital-obsessed society, where we plug in and tune out, are we failing to invest enough time in creating new memories that last?
Do we need to invest more in creating new memories?
Research by SunLife reveals that 21% of over 55s don't want to move house because their existing home contains too many memories*. This proves just how important our memories are to us. However, staying put won't guarantee new memory-making moments. We have to invest in them.
Many feel it's becoming increasingly hard to pay attention to the present. As novelist Abha Dawesar puts it: "Every digital landmark is an invitation to leave what you're doing now and go somewhere else and do something else." Our focus is nowhere and everywhere.
As a result, we risk becoming ever more remote from real-life experiences, like enjoying outdoor activities or simply sitting down for dinner at the same time. Spending quality time together in this way is crucial in cultivating a child's sense of belonging, which is something they crave.
How should we go about creating new memories?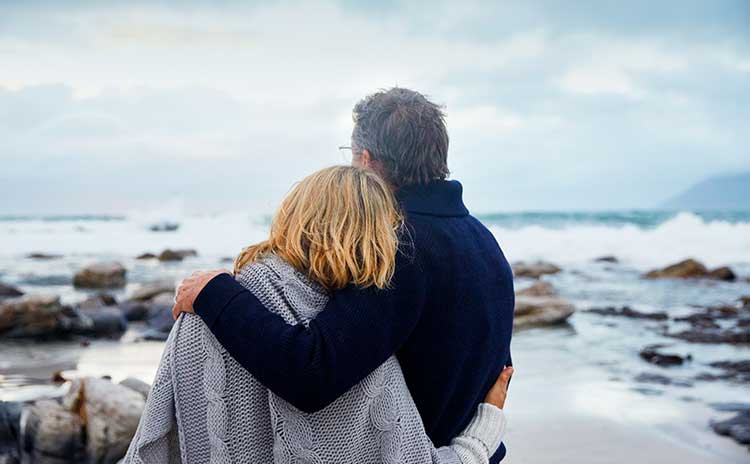 Take on challenges
We remember what we've had to overcome. The struggle may be intense, but we are rewarded with a higher high in the end. Go outside your comfort zone and do something you wouldn't normally do, whether that's embracing life after 50, speaking to a stranger on the train or training for a local running race.
Do things with people
Spending quality time with the people we love fosters memories we cherish together. Whether it's having your family over for a delightful meal, a day out with the grandchildren, or inviting your friends to join a book club, pay attention to your favourite people and create memorable moments for them to enjoy.
Seek new opportunities
Plan adventures and be curious. There's something inspiring about visiting a new place. We notice novelty and we drink it up in a way we don't when we're at home - from local delicacies to unique customs and intriguing design. Taking up a hobby or learning something new is also a great way to meet people, have fun and feel a sense of fulfilment.
Be conscious
Encouraging one another to be in the present makes it easier to commit a happy moment to a memory. You won't know the value of a moment until after it has passed, but focusing consciously on the memory you're in the process of making will help it stick in the mind.
Taking photos is an important way to preserve your memories, too. Seeing them again and again will help them stay fresh, so you can relive the feelings and experiences with those closest to you for years to come.
Many people who are looking to create new memories in their home but don't have the spare cash to invest in their dreams consider Equity Release to release some of the money that's tied up in their home. If you're interested in learning more about Equity Release, you can read What is Equity Release.
*SunLife A comfortable retirement – on the house February 2018
Find out more about The SunLife Over 55 Equity Release Service
For more information and to check your eligibility, call on 0800 633 5566 or request a call back.