Stress versus sentiment: The real reasons why you don't want to move home
Posted on 10 September 2018
No matter how old we are, moving house is one of the most stressful things we'll ever do. But what about the emotional side of leaving the home we love?
Moving house is one of life's most stressful experiences
Buying and selling, dealing with estate agents and solicitors, keeping on top of the paperwork, deciding which possessions to keep and getting rid of the rest – if you've ever moved house before, you'll know that it can bring major disruption to your life.
It's actually thought to be one of the most stressful events in life – along with divorce and dealing with the death of a loved one. Energy company E.ON suggests the stress can last around three months.
So, why bother moving house?
Well, when you have a lot to gain by moving house, it's well worth the effort. It might be that moving home allows you to move in with a partner or take up a new job. Perhaps it gives you a fresh start or creates more space for the children or grandkids to run around in.
Everyone has their own reasons for moving to a new home. And our reasons change as we get older. For example, 18 to 24 year olds are the most likely to move to advance their career. And 25 to 34 year olds are the most likely to move because they need more space for their growing family.
Those aged 55+ are the most likely to move to downsize and release some equity from the home that they would have bought many years ago. With the increase in house prices and cleared mortgages, many over 55s are asset rich and cash poor - which is why they use their house for financial security later in life. Whether it's to clear debts, make home improvements or top up their pensions, this generation of home owners is benefiting from the investment they made some time ago.
But moving from the home you love can also come with a huge emotional cost – particularly if you've spent many happy years there or it's the place where your children grew up.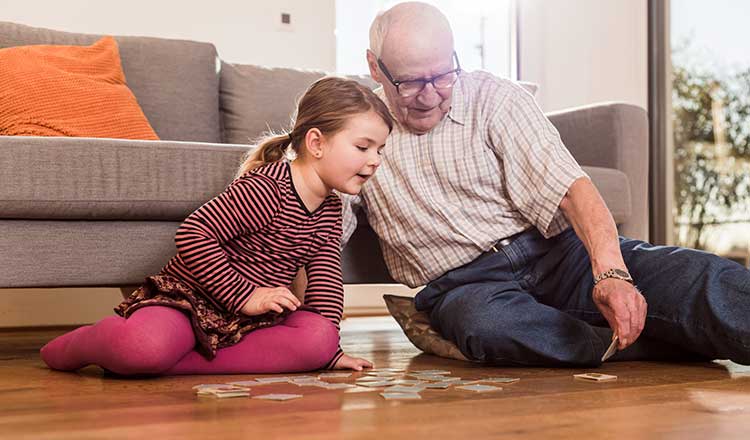 Sometimes, the sentimental loss is too great
Without knowing, we all like familiarity, routine and order. But when moving house, we lose all of these (albeit temporarily). This kind of change can have longer-term impacts on the rest of our life – after all, it's not just moving from one home to another, you might also find yourself in a new area where you don't know anyone.
Also, our homes are where we feel our happiest, our safe haven, the place where we always belong. Every little detail around our home reflects our personality, life events, families and all that's changed over the years- it's our history.
Dismantling all of that personal history isn't easy. We all become sentimentally attached to our homes, especially as we get older. And it can be worth bearing this in mind when considering moving home.
What's the right decision for you?
Moving home in later life can be a positive change and downsizing to boost your finances can give you the money you need for a more comfortable retirement. If you feel that moving is the right thing for you, there's plenty of advice available to help you reduce the stress involved.
However, if you have deep emotional ties with your home and can't imagine living anywhere else, there are other ways to free up cash for retirement while remaining in your home.
Equity release allows you to borrow money from the value of your house, giving you tax-free cash to spend on whatever you wish. You won't even have to make monthly payments during your lifetime. Instead, the sum (plus interest) will be repaid from the proceeds of your house sale, with any surplus going to your family or wherever you choose in the usual way.
Anyone who's ever moved house will agree it's one of the most challenging life events to go through, both physically and emotionally. So, to make sure it's the right decision for you: check out our equity release guide.