How to cut the cost of Christmas this year
Posted on 10 December 2018
Figures correct at 2018
A practical guide to saving some money this Christmas
Each year, we create a bumper gift guide to help grandparents decide what to buy their grandchildren.
We know that Christmas can be a costly time of year and, according to our latest research, grandparents will be spending over £2 billion on gifts for their grandkids alone this Christmas.
At £67.62 per grandchild, and the average grandparent having four grandchildren, that's quite a pull on the purse strings.
It's easy to see how the total spent on little ones can reach hundreds of pounds in the blink of an eye. And that's on top of presents for the rest of your family and friends!
If you're not careful, Christmas can soon become an extremely expensive extravaganza. In fact, the Bank of England found most households fork out over £500 extra in December compared to the rest of the year.
Our most recent research also shows that spending at Christmas isn't slowing down. This year we found that grandparents are actually expecting to spend £20 more on gifts than last year.
But, if you're feeling the pinch, there are ways that you could help cut the costs and still put a smile on your grandkids' faces. Here are our top tips for cutting the cost of Christmas.
Set a budget
Worryingly, almost four in ten grandparents admit that they don't budget or plan to save money for Christmas in advance.
Yet we all know that planning is really important when it comes to our personal finances. If you haven't set a budget, or made a plan, now is the time to start.
The good news is there are a number of ways you can still spoil your grandkids to your heart's content without feeling the pinch on the purse strings - you've just got to get creative.
Coming in top, our research shows that one of the most popular ways to save the pennies is to agree on a limited spend per person ahead of the season.
If you would like to stick to a budget of £100 and you have four grandchildren to buy gifts for, set a budget of £25 per child.
Then, spend time researching online and in store to find out what you can get for the allotted amount and task yourself with saving money, rather than buying the first toy you see.
Another tactic is to think of ways to team up with others in your family to buy a gift collectively.
If you're looking for the perfect gift for your 12-year-old grandchild and you know they want a Virtual Reality Headset, split the cost while still honouring their Christmas wish-list.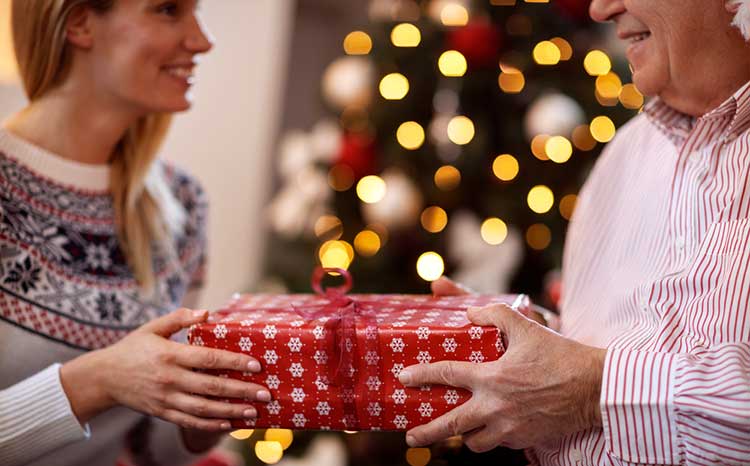 Redeem your year-long loyalties
We live in the age of the loyalty card. And, the run-up to Christmas is the perfect time to redeem the points and rewards you have been collecting throughout the course of the year.
This could either cover or contribute towards the cost of gifts, meaning you have little or nothing to pay alongside.
Some loyalty schemes may also offer special vouchers in the run-up to Christmas, so keep your eyes peeled for any opportunities to nab yourself a bargain.
For example, visit larger Sainsbury's stores, which stock a number of toys and other Christmas gift options, to redeem Nectar points.
Set age limits
More and more families are deciding to only give presents to the younger generations.
Our research found that one in five grandparents now only buy presents for their grandchildren, cutting the overall cost significantly.
For teenagers, why not suggest doing an activity as a family over the festive period rather than buying presents.
Our research has shown that as toddlers turn into teens they appreciate other aspects of Christmas, like spending time with family, more than they did when they were younger.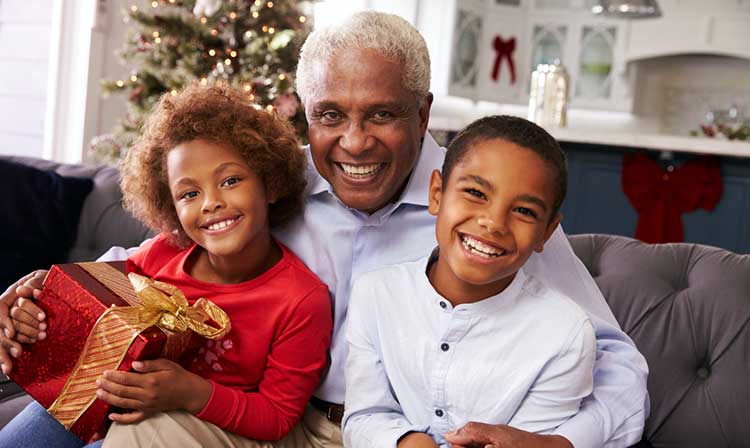 Get savvy in the sales
Being a savvy sales hunter will certainly pay off in the run up to Christmas.
A number of retailers run last minute sales, discounts and deals in December to get one last bite of the cherry.
It's worthwhile taking the time to research when stores or online sites are running their sales in December so that you can be the first to make the most of the opportunity and get the kiddies Christmas gifts at reduced prices.
It offers an opportunity to get new launches, in-range clothing and much more at heavily discounted prices.
It's a good idea to find out what your grandchild wants for Christmas in the run up to these events so that you can have your finger on the pulse when sales begin and snap up any bargains that become available.
Alternatively, grandparents could consider giving older grandchildren gift cards for their favourite stores and plan a shopping trip to the post-Christmas sales.
This not only gives you the opportunity to scrape the best deals but chance to spend some quality time with your loved ones, too.
'Tis the season to be social
December truly is the season to be social. Catching up with old friends and seeing family you may not get to see all year round may ring a bell to most families.
It can become an expensive time if you are dining out more and paying to do social activities such as visiting the cinema or Christmas-themed attractions.
One way of getting in on the action without breaking the bank is to stock up on staples such as mince pies and mulled wine and invite guests over.
Alternatively, use discount vouchers from magazines, websites and social media to get restaurant offers or free entry to seasonal events.
Christmas shows are one way of getting into the swing of Christmas. Rather than spending £50 to see a show at the theatre, why not go to a free carol concert or your grandchild's nativity play.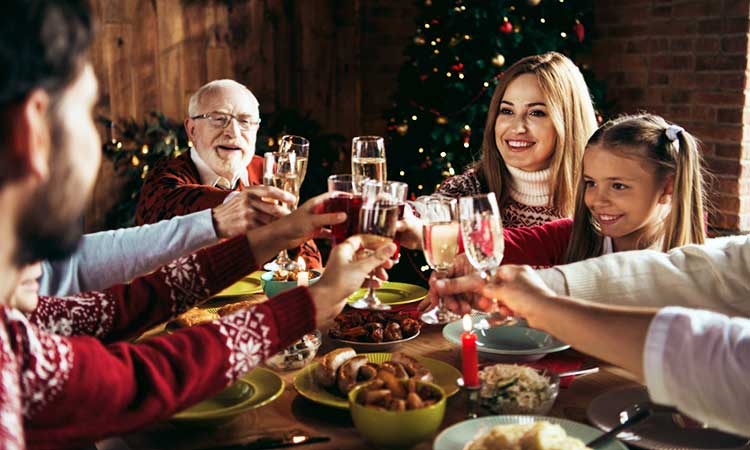 At SunLife, we're here to help you make the most of life after 50. For those interested, we also offer over 50 life insurance with no medical required and guaranteed acceptance.