Memories of summer holidays in the 50s
Posted on 12 June 2018
Jam sandwiches and playing out 'til dark
There was something cosy about growing up in the 50s. We were one of the last generations of kids that were able to grow up with childish innocence, something we kept much later than children these days.
The best time of the year was when the school bell rang and we'd head home for weeks of freedom as Mum and Dad would leave us to our own devices - as long as we were back for in time for tea.
We roamed free
In those days, kids were kids. We were out all day because being stuck inside was a punishment, especially as we didn't have video games and iPads to keep us entertained.
It felt like our surroundings were much safer than today – there was hardly any traffic to worry about (or none at all), and we were able to enjoy the freedom of outdoor life.
Our days were filled with daisy chains, buttercups, walks in the woods and farmers' fields.
We would paddle in streams and play cowboys and Indians or cricket and football until the stars came out.
We often played rough and tumble and we sometimes fell out of trees – but it was nothing that a bit of iodine wouldn't fix.
Our grazed knees would be stained purple the whole of summer - and we loved it.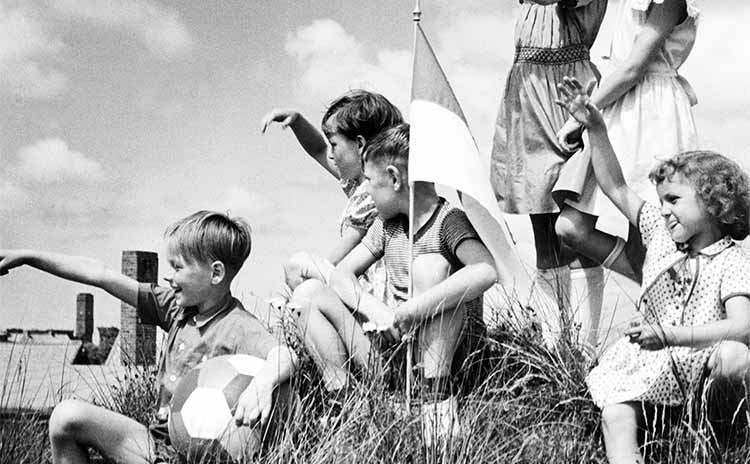 We looked out for each other
Having neighbours meant that there was generally someone you could go to if there was something amiss. Whether a kid or an adult.
All the parents kept an eye out for the neighbours' children and if we needed a glass of water or the lavatory (as it was called way back when), it was all to hand.
We'd swim in the local pond, and if anyone had taken a towel, everyone would use it.
We went to the seaside
If we were really lucky, we'd get to go on a trip to the seaside.
The excitement of the family bus journey to the beach was always accompanied by a wheels on the bus sing-along.
Then the first sensation of hot sand under your bare feet and running into the sea to cool off made the journey worth it.
There were donkey rides, sticks of rock and fish 'n' chips out of newspaper with vinegar dripping out the end. Now that was eating out.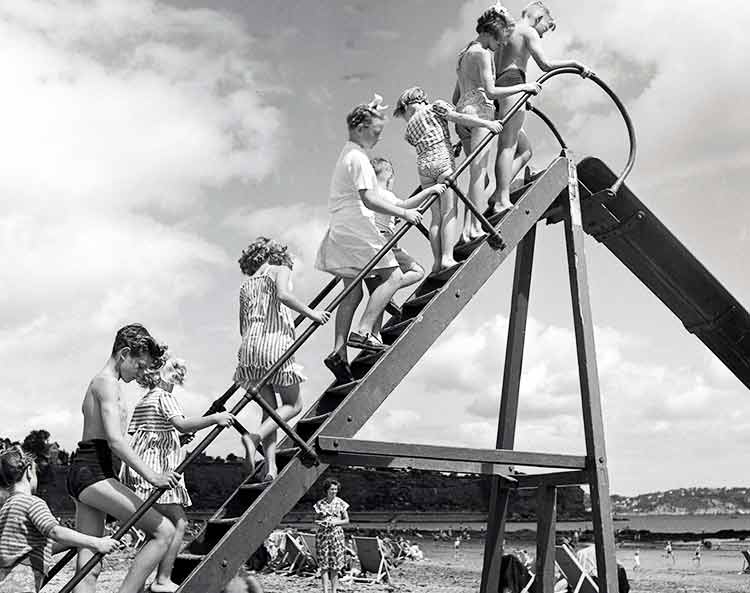 We'd take a picnic
Whether we were planning to spend the day in the farmers' fields or at the local park, Mum would send us away with enough to keep us going until tea.
We'd take egg or blackberry jam sandwiches for lunch, and a bottle of water for everyone to share. Or sometimes, we'd get to take our favourite drink made up from that orange powder.
If we went for a picnic with Mum, she'd pack all kinds of goodies. Slices of apple, cheese triangles and hard boiled eggs. It was a real treat!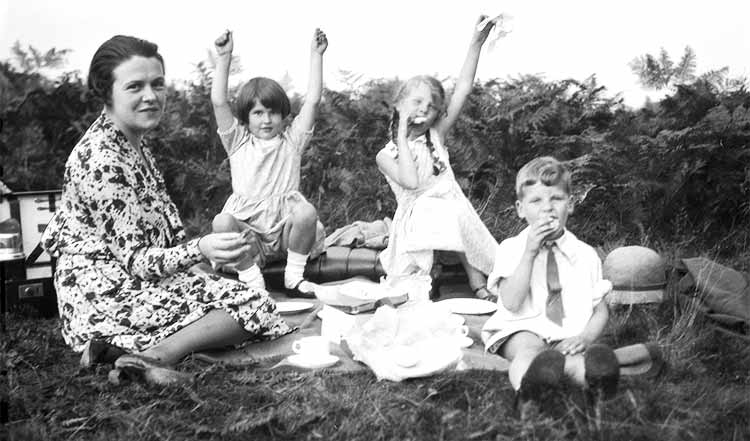 We had square ice cream cones!
What's summer without ice cream?! Back in the 50s, our ice cream cones looked a bit different to what you buy in the supermarket or from an ice cream shop today.
We used to buy individually wrapped ice cream bricks which were made by Walls, and we'd eat them in rectangular wafer cornets.
You'd buy a cone and a chunk of ice cream wrapped in a bit of grease proof paper and make the cone up yourself. Those were the days!
In the late 50s, early 60s, ice cream vans even appeared on the streets, much to our parents' dismay. Mister Softee ice creams were a dream on a scorching hot day.
What's your favourite memory of summer in the 50s? Go back to your childhood and remember your good old days. Is there anything you did that your grandchildren might enjoy today?
If this article took you back to simpler times and you're in the mood for more, you may also enjoy these memories of a post war childhood, the 1950s home and earning your first bob as a kid.