Remember, remember the 5th of November?
Posted on 13 October 2017
When Brits did Bonfire Night bigger than Halloween
For Brits in the 1950s and 1960s, there was one big event in late autumn that we got really excited about, and that was Bonfire Night.
In 21st century Britain, Bonfire Night is celebrated at an organised event with plenty of precautions in place. But let's forget professional firework displays and safety barriers for a moment and remember when the 5th of November was a truly hands-on affair. When all you had to rely was common sense… and a bit of luck!
Enjoy this very warm look back at those cold but magical late autumn nights of fire and fireworks.
Halloween was a bit of a turnip
Forget trick or treat in shop-bought skeleton costumes and pumpkin onesies. At its best, Halloween was dunking your head in a bowl of freezing water to catch an apple in your teeth, wearing mum and dad's old clothes. If you were lucky you got to carry a lantern carved from a turnip.
Penny for the guy
But Halloween was only a minor distraction before the main event. Kids fashioned effigies of Guy Fawkes stuffed with straw, then proudly wheeled them through the neighbourhood in an old pram or wheelbarrow crying 'penny for the guy'. Any money they raised got blown on bangers and jumping jacks. Pardon the pun.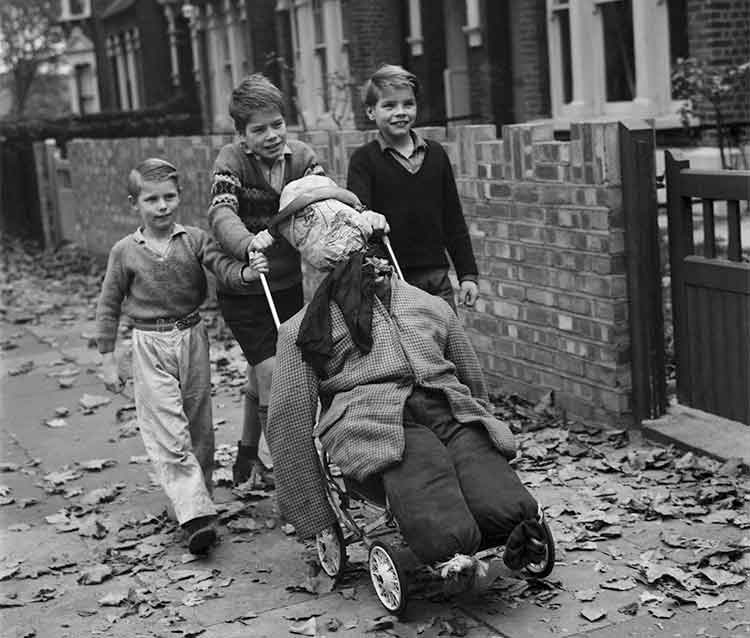 "Light up the sky with Standard fireworks"
Remember that jingle? A whole fortnight before Bonfire Night the local newsagent would start displaying fireworks in the shop window. Kids would press against the window to marvel at the Catherine wheels, roman candles and half a crown Standard boxes, knowing they could only afford the penny bangers and jumping jacks.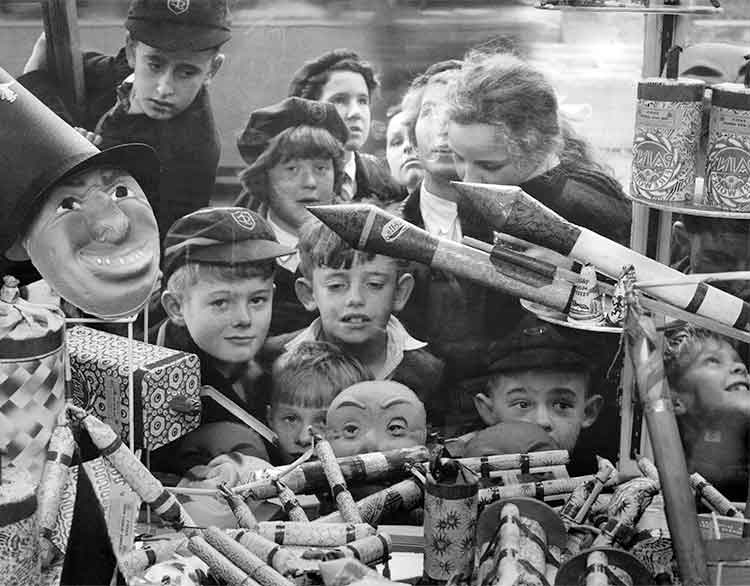 Competitive bonfire building
Building the bonfire was a very serious business. For weeks, nothing combustible was safe from the grabbing hands of opportunistic kids, intent on creating the best bonfire in the neighbourhood. Kids would even guard their ever-growing pile to prevent rivals from putting a match to it before the big event.
Fire lighting antics
When November 5th finally came, the fun began as soon as it was dark. The guy would be delicately seated on top of the wooden pyre and then it was time to light it. Failing to get it lit wasn't an option so if the wood was wet, drastic measures were called for. When Dad finally went for the paraffin, it was time to take cover!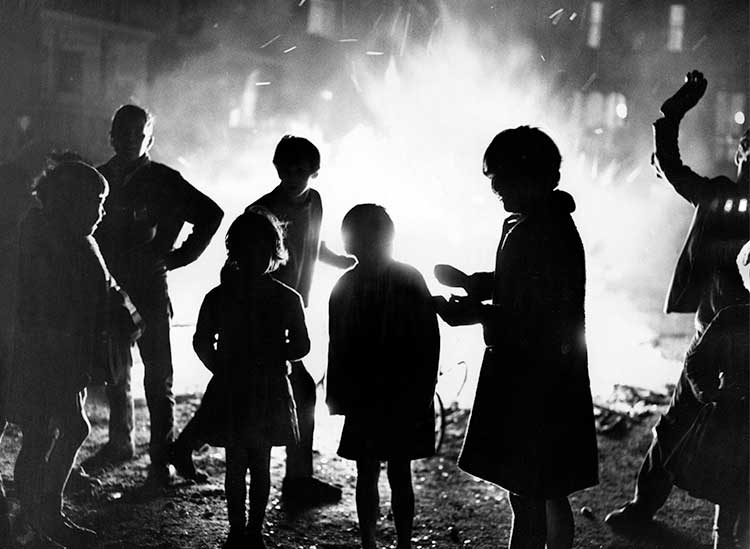 Toffee apples and togetherness
Everyone brought food to share around the fire – parkin and bangers of the edible variety. Potatoes would be roasted in the ashes and always managed to taste delicious despite never being fully cooked. Hot soup kept everyone warm in the cold night air and toffee apples were a sweet treat for the kids.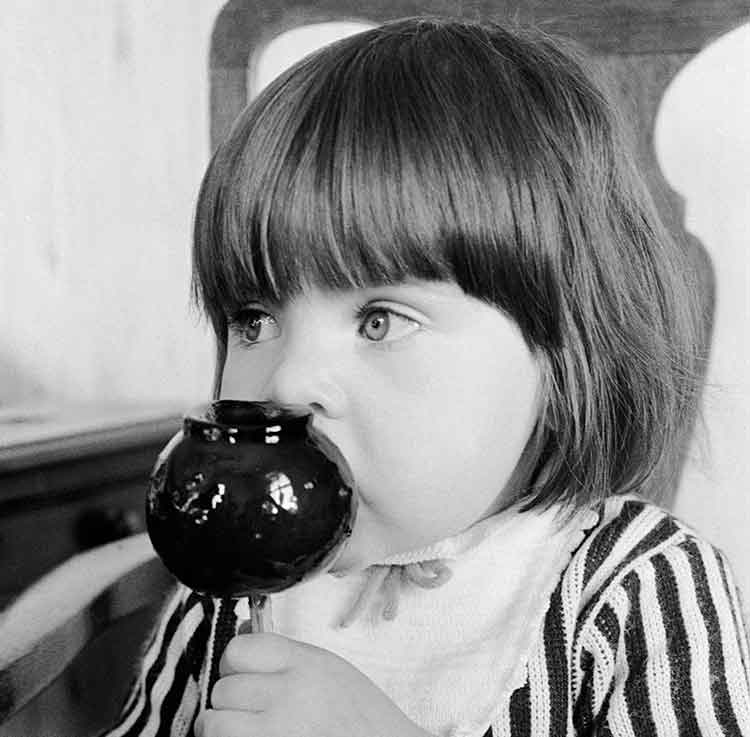 Safety first
Boxes of fireworks were kept under the watchful eye of a responsible adult. An adult so responsible they launched rockets from milk bottles using the glow of a cigarette. Or hurriedly nailed a Catherine wheel to the fence and seemed surprised when it spun off towards the crowd at a hundred miles an hour, sparks akimbo.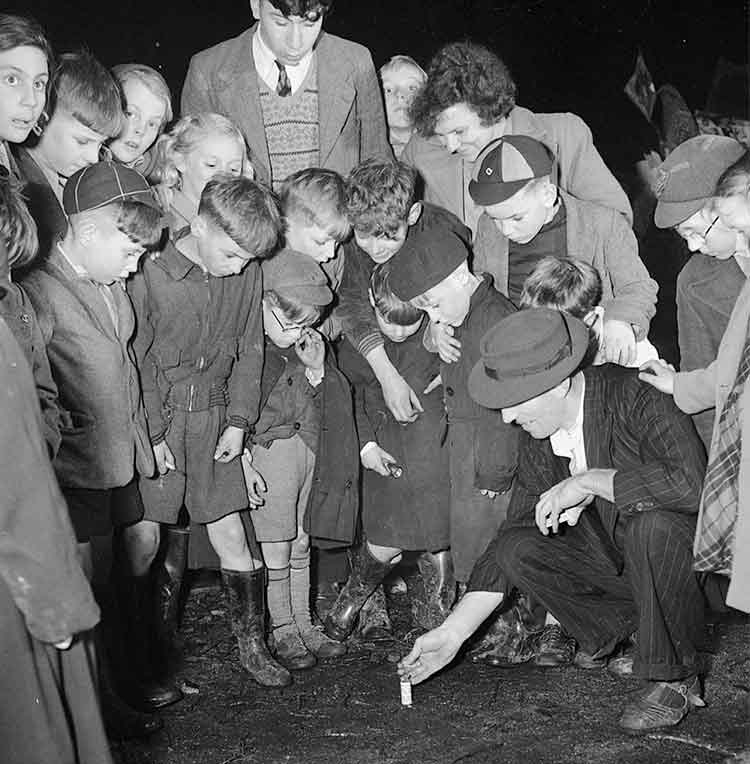 And finally… sparklers
The shouts and screams of excited kids followed every bang as fireworks lit up the night sky. When all the fireworks were over, the kids were allowed to light sparklers on the embers of the fire and write their names in the darkness. Singed hair, scorched hands and sparks down the wellies all added to the thrill of the occasion.
What did you get up to on Bonfire Night? Were there plenty of near misses? And did you go hunting for empty firework shells the next day? If we've sparked your memories of Bonfire Night when you were a kid, we'd love to hear your stories.
SunLife offers a range of straightforward and affordable products including over 50s life insurance, funeral plans, equity release, home insurance.