Remembering the best family times from the 50s
Posted on 15 May 2018
For those of us who grew up in the 50s, it still feels like the golden age of family values.
The number one rule at home was clear: adults are in charge and kids must behave or bear the consequences.
Dads went out to work and mums ran the home, stretching the family allowance as far as they could.
It's easy to forget that a small thing for a family today, like takeaway fish and chips, was a real treat back then.
If all this sounds familiar, give yourself a moment to be a kid again and revel in our top memories from family times in the 50s.
Family meal times
If someone was missing from the dinner table they would have to have a good excuse.
Wasting food was unthinkable, so mum kindly gave you two choices - take it or leave it.
If you were brave enough to leave it, you'd probably be given it for your next meal anyway, so you soon learned to eat what you were given.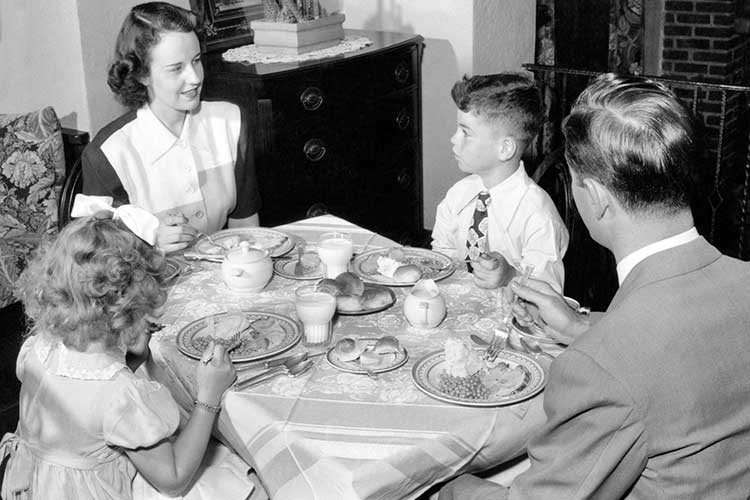 Watching TV together
When television arrived, armchairs were turned from the fire to face the screen and everyone gathered to watch a programme.
Dad was in charge of viewing, kids were on the floor with their legs crossed and mum would usually be knitting or darning something…
Helping mum cook
Mums cooked a fresh meal every day, except Monday when it was cold cuts and bubble and squeak because she'd been doing the laundry all day.
There always seemed to be something in the oven, simmering on the stove or being pickled.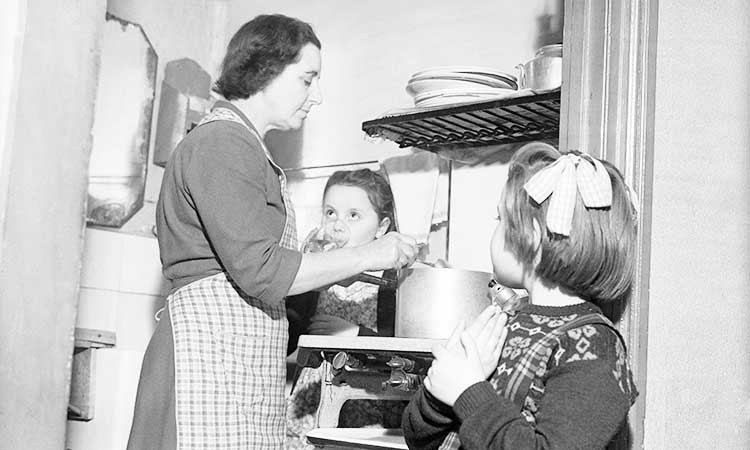 Helping dad in the garden
On Sundays, Dad or Grandpa would be out in the garden in his jacket and tie, digging up his prized home-grown vegetables for the Sunday roast.
We'd always help out where we could, though in hindsight we're not sure how much use we actually were…
Helping with the chores
Helping around the house was expected of children from a young age and you certainly didn't get any pocket money without pulling your weight.
From ironing to chopping kindling and laying the fire, if you were old enough to say it, you were usually old enough to do it!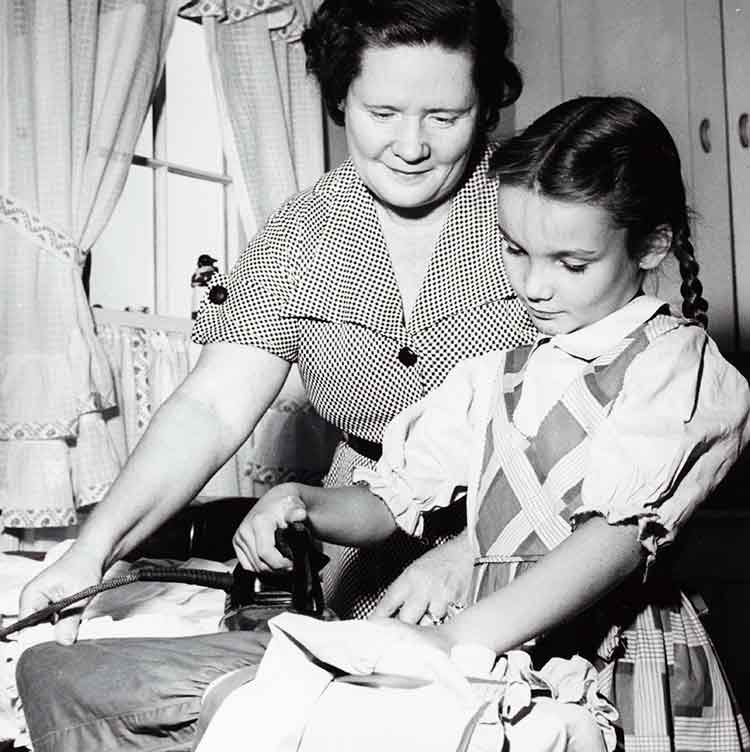 Having a picnic
There was never much money around so, for most people, eating out was almost unheard of.
A family day out usually meant packing a picnic and sitting on a tartan blanket or a deckchair.
You wouldn't believe how great a hardboiled egg, some home-grown tomatoes and a few slices of cold meat could taste.
And, of course, there was always some homemade cake and a cup of tea from a flask to round it all off.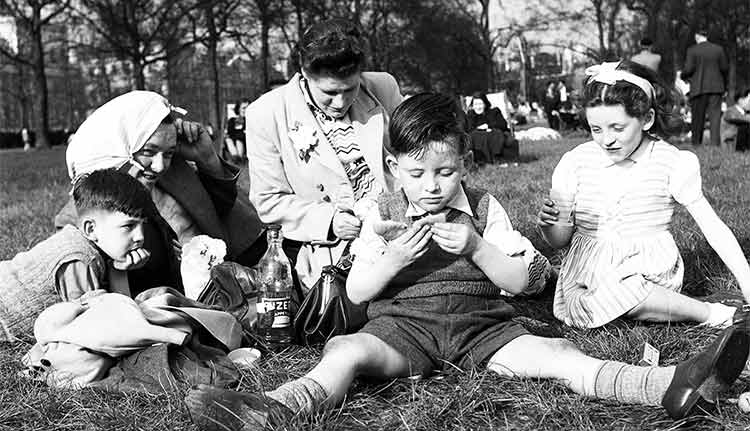 Camping holidays
Whether in a caravan or a tent, mum and dad always managed to rustle up a hot meal to feed the whole family, often armed with only one gas burner and a frying pan.
I don't know how they did it, but those meals always tasted amazing.
Of course, for a really special treat, we'd have fish and chips, wrapped in yesterday's newspaper and drenched in salt and vinegar. Yum.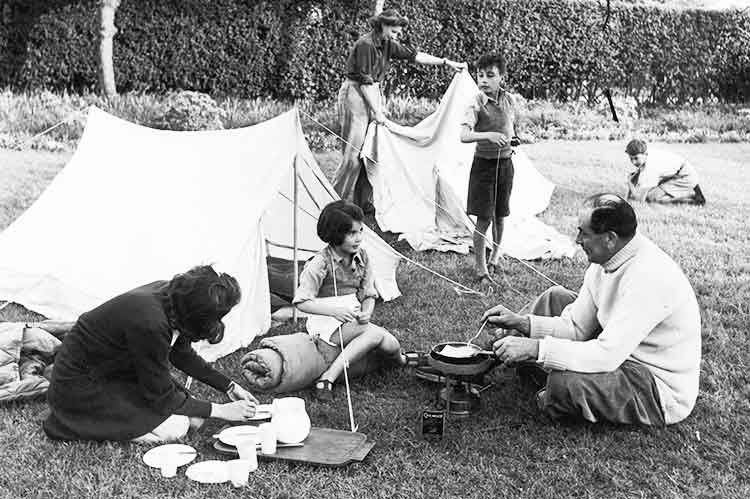 If this article took you back to simpler times and you're in the mood for more, you may also enjoy these memories of a post war childhood, the 1950s home and earning your first bob as a kid.
SunLife offers a range of straightforward and affordable products including over 50s life insurance, funeral plans, equity release, home insurance.