The nostalgia of gift giving
Posted on 10 December 2018
Figures correct at 2018
How did our letters to Santa differ to the kids of today?
This year we've taken a leaf out of Dr Who's book and have stepped back in time to find out what grandparents of today dreamed of getting for Christmas when they were children.
While Lego, Slime kits and iPhones topped the chart in our 2018 most wanted gift guide, for those of us who were born in the 50s and 60s, it was all about bikes, dolls and Scalextric sets when we were younger.
From our research, we found out that it's not just the type of gift that has changed over time, the amount spent by grandparents has increased by an eye-watering amount too - from £9 to £68.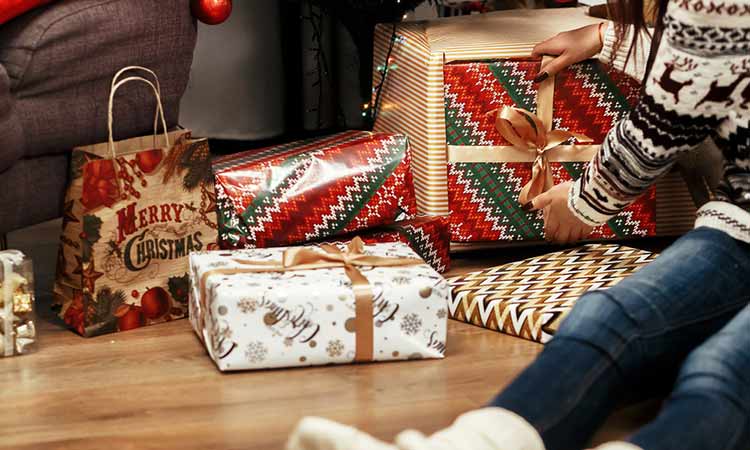 Here we take a trip down memory lane to reveal the top five presents we wanted as kids of the 60s:
1. Scooter or Bike
In first place is a timeless classic. Scooters and bikes have long become a gift to give children at Christmas, yet for grandparents this was overwhelmingly their most popular choice. Long before the days of computer games and gadgets, the appeal of a toy to enjoy outdoors topped the charts.
However, it's good to see that this year both bikes and scooters made it into the top ten – they just weren't number one.
2. Dolls' House
The second most popular toy was a dolls' house. Decades before the invention of sophisticated all-singing all-dancing versions, traditional dolls' houses topped the charts.
Dolls' houses have been around for centuries yet were first built for adults in the 17th century to act as replica miniature homes to show off the wealth of their owners.
3. Scalextric
Next was the slot-car-racing set, which first appeared on toy shelves in the 1950s. The name 'Scalextric' originally derived from a combination of their predecessor, clockwork-powered 'Scalex' and the word 'electric'.
While Scalextric has certainly modernised over the last decade and is being released as an Xbox game this Christmas, back when grandparents were younger they were a top choice for action and adventure.
4. Sindy
Barbie's biggest rival, Sindy comes in at fourth place in our list of top toys as favoured by grandparents.
While she celebrated her 55th birthday this year, her popularity across the world was arguably highest in the 1980s.
5. Spirograph
Finally, this weird and wonderful craft toy tops the charts at number five. Popular from when it was first launched in 1965, the geometric drawing toy was first developed by an English architect and received the accolade of 'Toy of Year' in 1967.
It wasn't always considered a toy, however, as it was originally developed by mathematician Bruno Abakanowicz at the end of the 19th century to help calculate the area of a curve.
As well as what was top-choice, we also asked grandparents of today what they didn't favour so much.
We found that one in eight received a gift every year that they hated, and cited aunties and grandparents as the worst gift givers!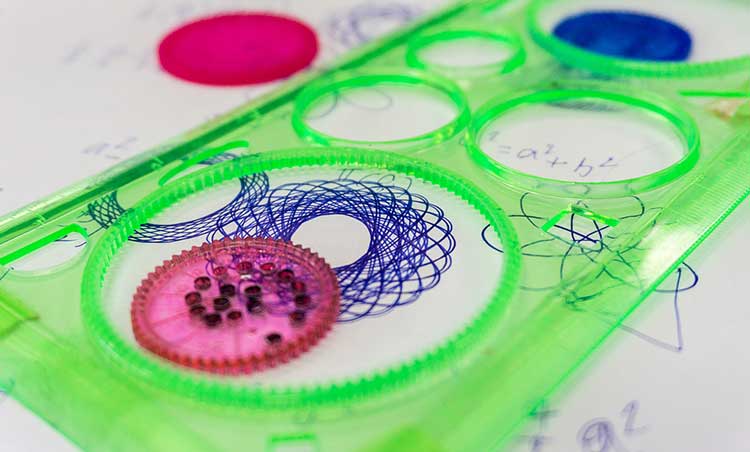 Here we reveal what the least favourite toys of the past were:
1. Space Hopper
Strangely, space hoppers weren't so popular with grandparents as a toy choice for Christmas.
Otherwise known as 'hippity hops' or 'moon hoppers', they were popular in America but here in the UK, grandparents remember them as their least favourite gift.
2. Action Man
Also unpopular according to grandparents was Action Man. The action figure originally based on G.I. Joe and launched in the UK in 1966 was voted as one of the least liked toys of the past.
3. Etch A Sketch
Developed during the peak of the baby boom era, Etch A Sketch was also voted one of the least favourite toys by grandparents.
The toy, first developed in France, has been featured in Toy Story and is still sold in shops and online. Today, intricately detailed Etch A Sketch 'masterpieces', which replicate famous modern artworks, sell for as much as £800.
4. Dinky toys
While a nostalgic favourite for some, the majority of grandparents we polled didn't place Dinky Toys at the top of their list of most loved toys from their past.
Made in England from the 30s to the late 70s, these miniature vehicles came in countless different variations and rare models have fetched thousands of pounds in auctions in recent years.
5. View-Master
Not to be confused with modern virtual reality head-set models, the traditional View-Master was the trademark name of a stereoscope that was first available in the late 1930s.
However, while VR kits top the charts in today's gift guide, grandparents voted the View-Master as one of their least favourite toys.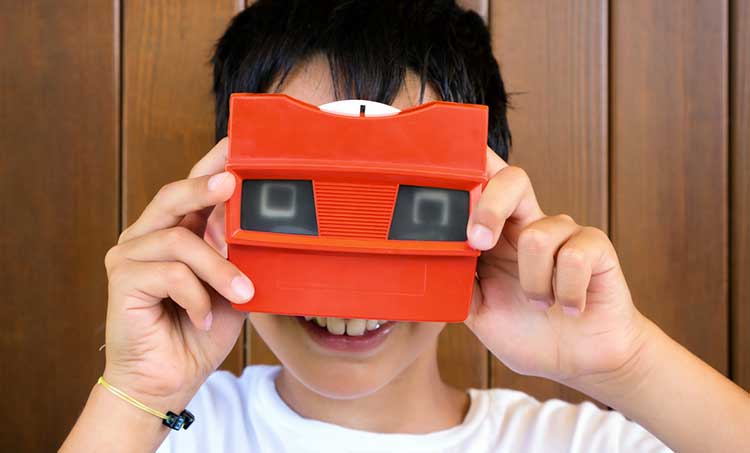 At SunLife, we're here to help you make the most of life after 50. For those interested, we also offer over 50 life insurance with no medical required and guaranteed acceptance.
Read more about why many people take out life cover later in life to give them peace of mind.