Top 10 memories of growing up as baby boomers
Posted on 6 November 2017
Oh, to be a kid again!
Life wasn't easy after the war. No one had much and luxuries were thin on the ground, but it didn't bother us kids. We were too busy having fun in the great outdoors to care.
Nostalgia's a funny old thing. When you look back, you probably see everything through rose-tinted spectacles – or only remember the good bits, but what does it matter? It doesn't hurt to take the occasional trip down memory lane and get a bit misty eyed about the stuff you loved as a kid. Just the mention of bread and dripping and I'm sat in front of the fire with a cold back and a warm front. How about you?
Here are just a few very simple things that could take you back too.
Washing in a tin bath
Once a week the tin bath came down from its hook to be placed in front of the fire and filled ready for your bath and hair wash. In winter it was freezing with no central heating to keep you toasty. If you were lucky you'd be high enough in the queue to get the water while it was still warm… and clean (ish).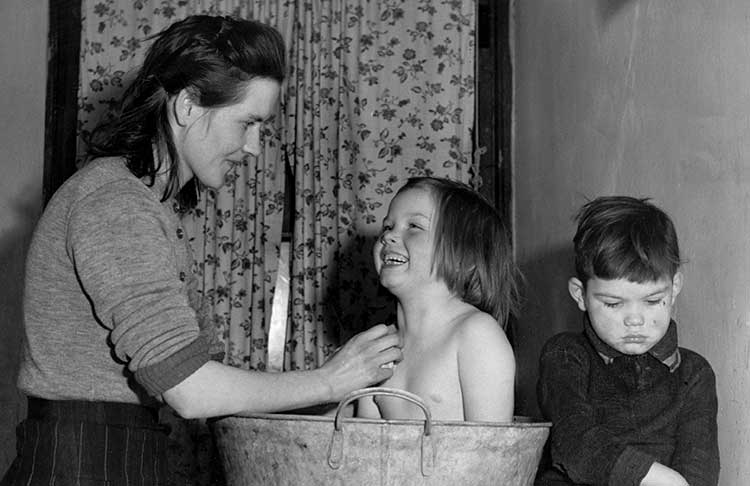 Saturday mornings at the flicks
Along with hordes of other kids, you'd cram into the local picture house to join in with the boos, hisses and hoorays – or giggles when someone let off a stink bomb. In the interval, the poor usherette had to cope with unruly queues of kids, desperate to get their hands on a lolly or ice cream tub.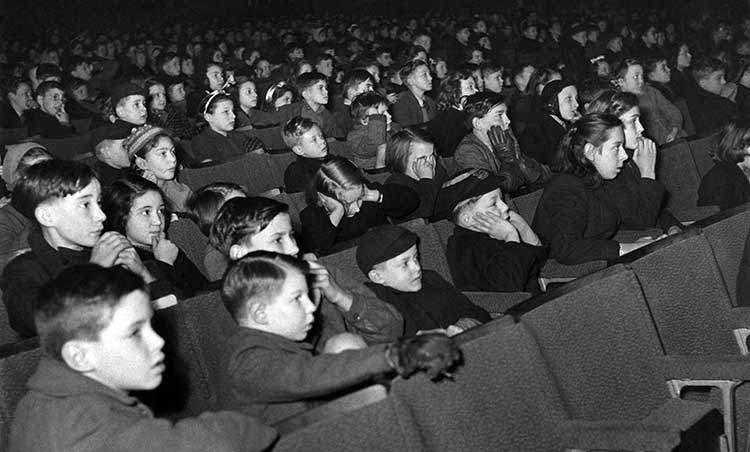 Playing on the street
What it was to be a child then. The minute you were dressed, it was out the door to see what the other kids were up to. You'd make up your own games, climb on anything in sight and generally get up to all sorts of mischief. The fun only stopped when you were called in for tea.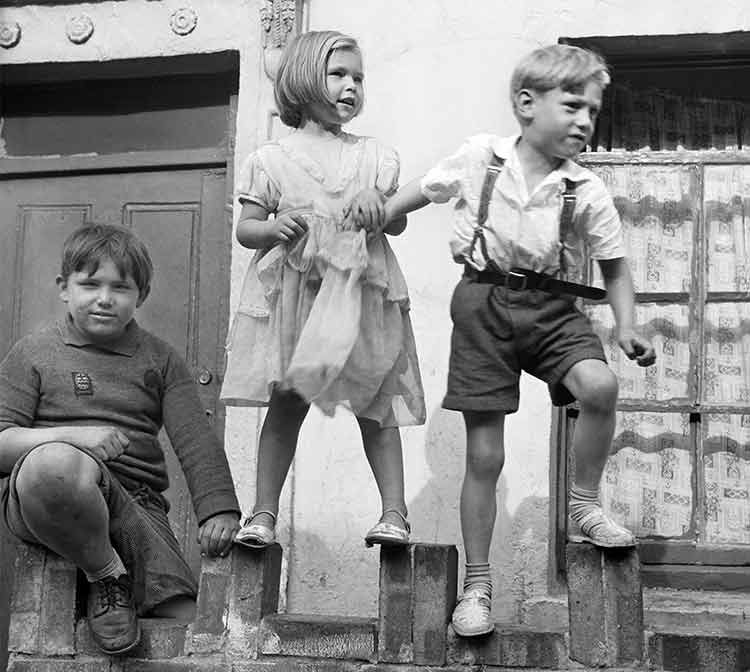 Heritage Image Partnership Ltd / Alamy Stock Photo
Mum's cooking
No microwaves or ready meals then. Mum cooked everything from scratch, often using leftovers to cook up a tasty treat – and we ate every last scrap. Whether it was cottage pie, using the last of yesterday's joint, spreading dripping on bread or sticking the stale cake in a trifle, it all tasted amazing.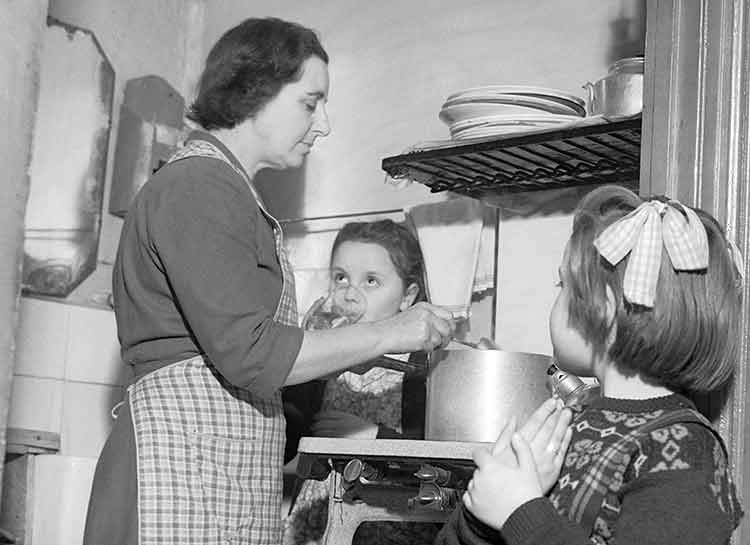 Doing dangerous stuff
If there was health and safety when we were kids, we certainly didn't hear about it! We rode our bikes without helmets, hurtled down the hill in homemade carts or spent our afternoons playing on bomb sites. And we always seemed to come off with no more than a bloody knee!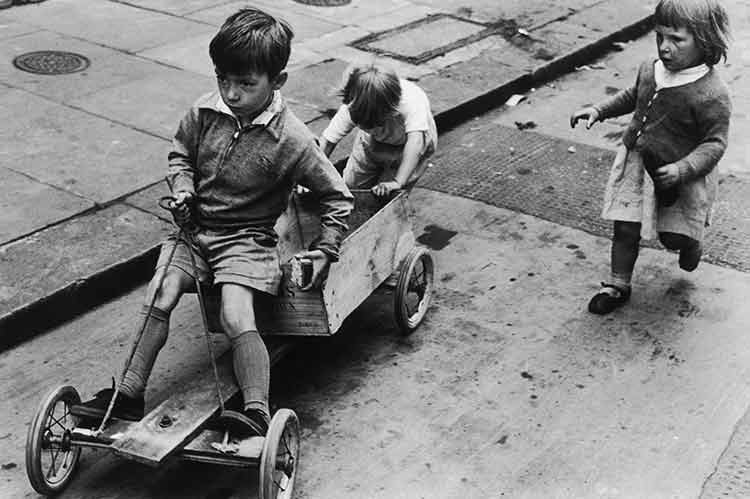 Knowing all the neighbours
We knew everyone on our street, so there were always plenty of kids to play with, or a friendly face for mum to have a natter with while cleaning the front step. No one locked their doors then and neighbours often popped in unannounced when they heard the kettle whistle.
Trips to the seaside
We'd get up early, pack our bucket and spade and set off, with mum carrying everything we needed for a day out – mainly sandwiches, cake and a flask of tea. The minute we arrived, we'd get down to our pants and charge into the sea - no matter how cold it was.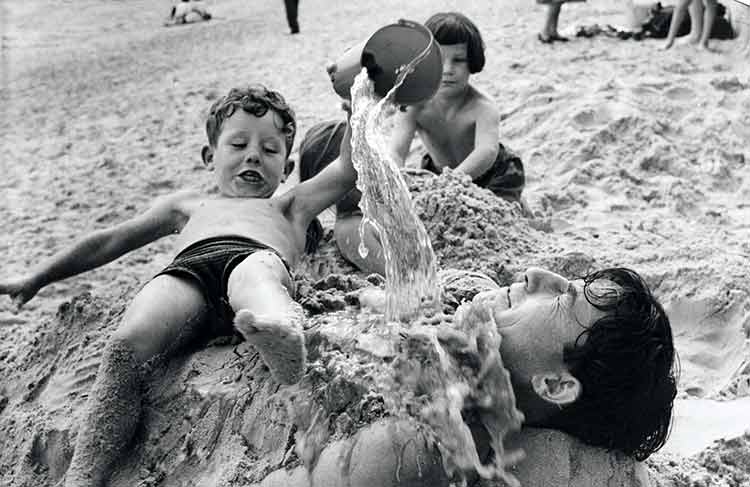 The rag 'n' bone man
There was always great excitement when we heard the cry 'any old iron'. If you could find any broken bits and pieces or old clothes, you could swap them for something like a balloon or even a goldfish. And there was always one kid who'd give away a pair of his dad's boots and have to face the consequences!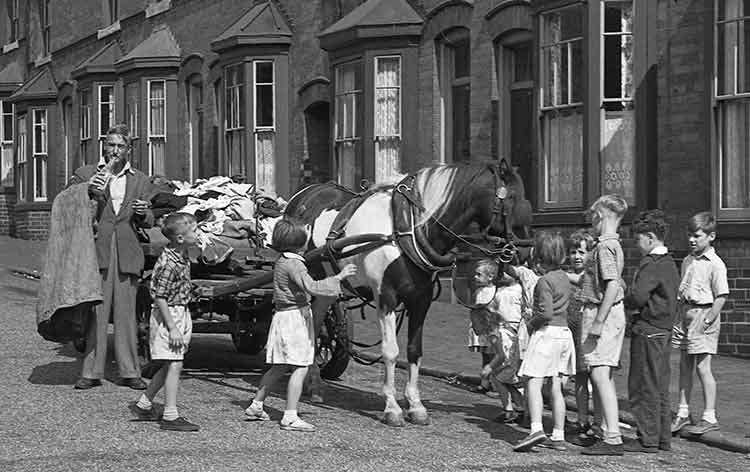 School puddings
You can keep the liver as tough as old boots or the sloppy boiled cabbage, but oh to have another helping of the jam roly-poly with lashings of custard, or a ladleful of piping-hot rice pudding served with a spot of raspberry sauce. Yum.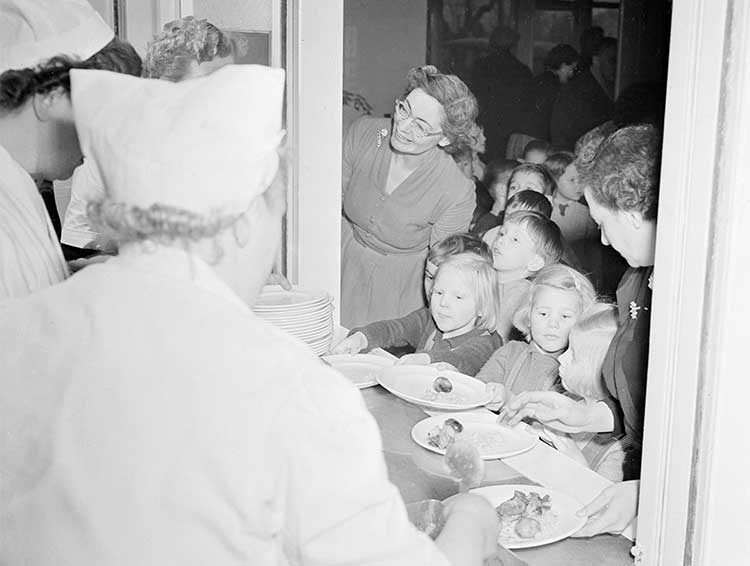 And finally, a quarter of sherbet pips
What a glorious place the old sweet shops were. Row upon row full of jars, filled with some of the most delicious sweets a penny could buy. Sherbet lemons, strawberry bonbons or pineapple chunks all expertly weighed out to exactly a quarter by the shopkeeper on the Avery scale.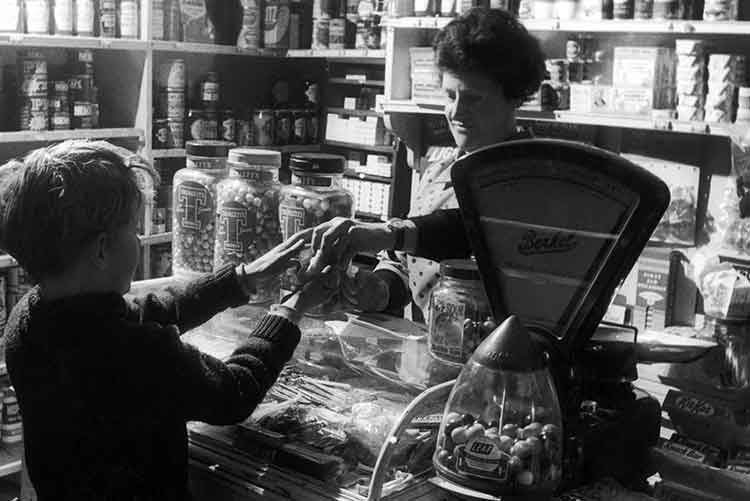 What are your special memories of growing up? Is there a particular smell that takes you straight back to mum's kitchen or the school canteen? Do you crave bread and dripping to this day? We'd love to know what you miss most about your younger days.
If this article took you back to simpler times and you're in the mood for more, you may also enjoy these memories of a post war childhood, the 1950s home and earning your first bob as a kid.
SunLife offers a range of straightforward and affordable products including over 50s life insurance, funeral plans, equity release, home insurance.