Top 7 exercises to do outdoors during the summer
Posted on 13 July 2018
Get outside to get fit and healthy
As we age, our body stops working as well as it once did and, because of this, health problems often go hand in hand with getting older. Even the healthiest person needs to watch what they do and make sure they're looking after themselves.
We all need to make sure that we're taking care of our heart, lungs, joints, spine and muscles. Exercising can also make a huge difference to our mental health.
Why exercise matters
Keeps your joints healthy
As we get older, our joints begin to tighten, so if you keep moving you'll keep your joints limber, flexible and as healthy as possible well into later life.
Protects your spine
After years of being hunched over at desks or behind counters, back problems are very common in older age. Regular exercise helps keep your spinal muscles strong and your spine is better protected.
Keeps the mind sharp
It's been medically proven that doing exercise a few times a week helps keep the mind sharp – perfect for those of us who are beginning to forget things a bit more than we used to!
Prevents heart disease
Exercise helps prevent heart disease and other illnesses such as diabetes and hypertension.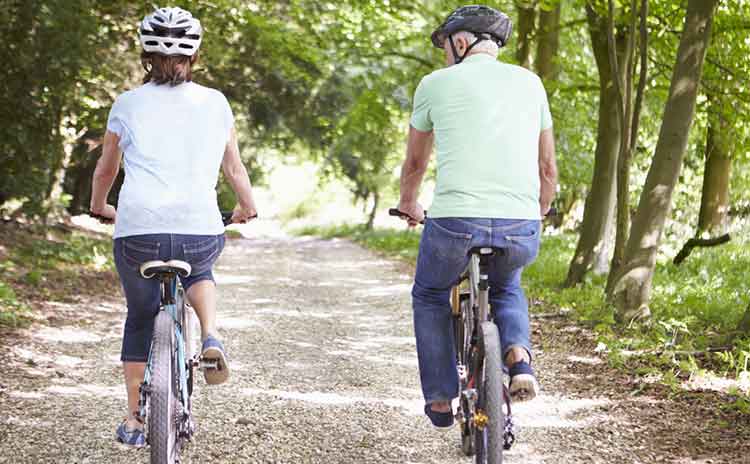 Exercise safely
Starting a new exercise routine at any age needs a bit of planning and consideration of your current health.
Start slowly
Exercising in later life should focus on overall health and wellness. How good your body feels is more important than what you're seeing in the mirror so be sure to listen to your body and start slowly.
Set a goal
Setting a realistic goal will help you focus your efforts and give you something to work towards. Once you get there, you can always make a new goal and try to walk faster, swim further or climb higher!
Wear the right shoes
Always make sure your feet and ankles are protected by wearing a well-fitting, activity appropriate pair of shoes.
During the summer months, the weather brightens up and the nights are longer - it's the perfect excuse to utilise your garden, local park, natural public spaces or even walk to the local shop! Read our favourite exercises to get you going this summer.
Our top 7 exercises to do outdoors during the summer months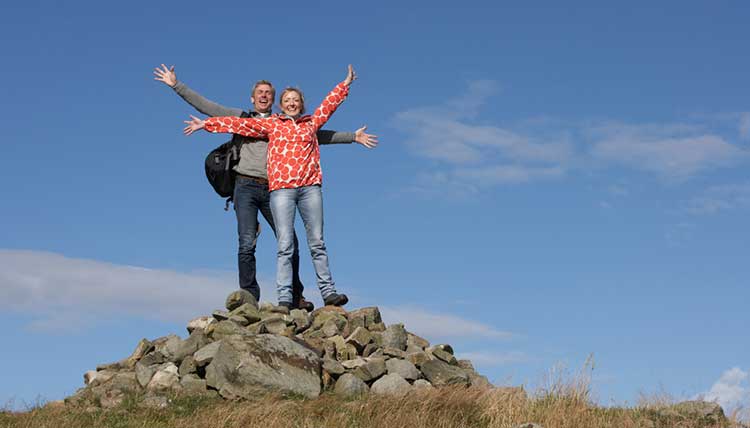 1. Walking
Deciding to walk more is a great way to up your weekly exercise count and with apps available to download to our mobile phones, now we can track our steps and set daily goals.
It's surprising how much upping the pace and brisk walking on a regular basis can help improve your health and help maintain a healthy weight. So if you're popping down the shop, why not walk instead of driving?
To make the most out of walking, make sure you keep good posture and stay relaxed. If you already walk a short distance everyday – start increasing it or go for a hike.
2. Stretching
Yoga and pilates are good ways of increasing your mobility and improving your general fitness. There are many different exercises and stretches available online so you can find the perfect routine for you and build up your flexibility gradually.
3. Hula hooping
Hula hooping may be a little more 'out-there' but there is a reason we recommend it! Not only is it fun, but exercising in this way can help you to stay in shape by strengthening your muscles and burning calories – if you can keep it on your hips that is!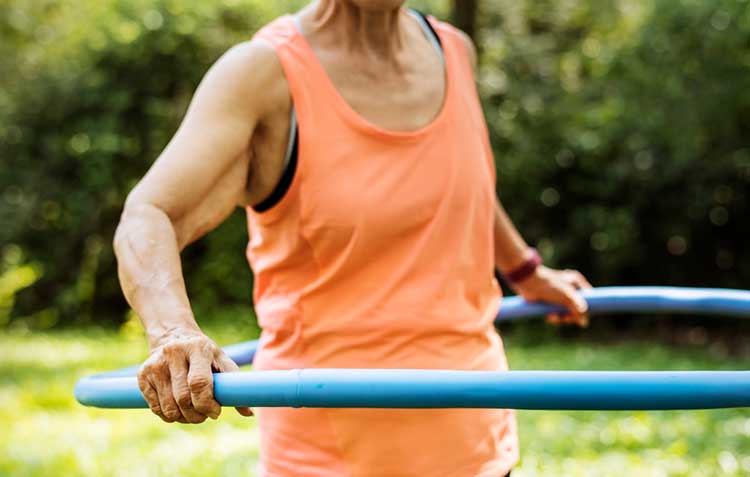 4. Cycling
Cycling is an accessible and low-impact exercise which is never too late to take up. If you suffer from painful joints, or want to look after yours in the future, cycling is a great exercise to explore. Cycling can also turn into a great day out if you find cycle paths and take a picnic.
5. Tennis
Inspired by Wimbledon? Tennis is a high-intensity exercise which is a good way to work out your whole body. Tennis can strengthen your muscles and bones, which becomes particularly beneficial as we get older. By thinking and reacting quickly, your physical and mental agility will also improve.
6. Gardening
We were just as pleased as you to find out that gardening is actually an effective way of exercising! Getting physical by digging with a shovel and spade can burn fat and help you tone yourself.
Gardening can also be therapeutic and help to relieve stress. Make sure to stretch afterwards, especially if you've been kneeling down.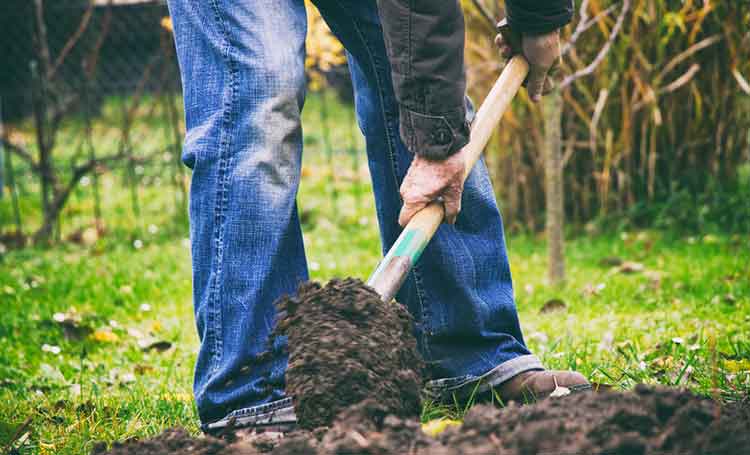 7. Strength training
Being stronger helps you have a better quality of life. You can continue to do the things you enjoy even as you get older and strength training in particular doesn't have to be with heavy weights to make a difference.
Simply introducing a pair of light weights into your garden exercises will significantly improve your strength.
Strength training, or training using weights, doesn't have to be about appearance but can help you to become stronger and feel generally fitter.
At SunLife, we're here to help you make the most of life after 50. For those interested, we also offer over 50 life insurance with no medical required and guaranteed acceptance.
SunLife offers a range of straightforward and affordable products including over 50s life insurance, funeral plans, equity release, home insurance.