What Christmas means to our Grandchildren
Posted on 13 December 2018
Figures correct at 2018
Christmas means something different to everyone, especially children, so we asked them what makes their day so great.
Charles Dickens' 'A Christmas Carol' taught us that spending time with family is one of the most important things about the festive season.
175 years later, that message still rings true. Our latest research reveals that spending time with grandchildren is the number one reason why we grandparents love Christmas, followed closely by treating our families to presents.
But, how do grandchildren feel about the most wonderful time of the year? Is it the lure of presents that make them jump out of bed first thing on the 25th of December, or the appeal of spending lots of quality time with their family?
We recently asked 1,500 grandkids how they feel about Christmas and here's what we found: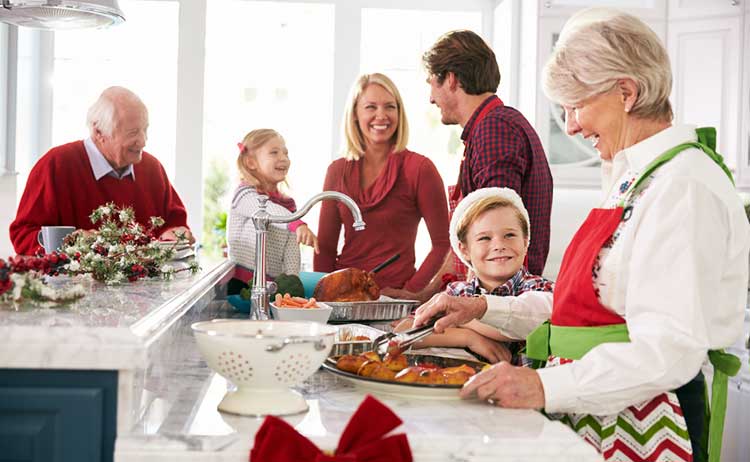 Presents are less important as children get older
The novelty of presents wears off quicker than we thought. We might think that presents are the most important part of Christmas for our grandkids but really children care far less about Christmas gifts as they get older.
While over half of six to eight-year-olds admit their favourite part of Christmas is receiving presents, only a third of 12 to 15-year-olds feel the same way.
If our grandkids start to care less about receiving Christmas gifts as they get older, what are they interested in instead?
Our research reveals that one in ten enjoy the festive season most because of the food, so why not get some tasty yule-tide snacks to share on the big day?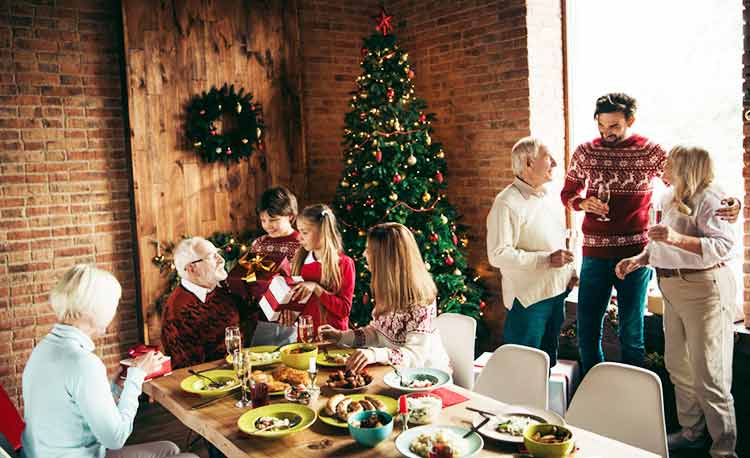 Supermarkets, like Tesco, Aldi and Sainsbury's try and outdo each other with the most decadent festive food for reasonable prices, offering treats like mince pie ice cream, chocolate reindeers or glittering Christmas cupcakes.
Time off from school is another firm favourite at Christmas with over a fifth aged 12-15, and 14% of nine to 11-year-olds, saying having time away from the classroom is what they love most.
Children usually have around two weeks off over Christmas, so use this time to see them as much as possible, not just on the big day.
There are plenty of interesting events on Boxing Day to entertain the whole family, like the 'Festive Sea Dip' in Devon to sponsor the Royal National Lifeboat Institution or the Grantchester Barrel Rolling in Cambridgeshire − check your local newspaper for events in your area.
Cash is king for kids this Christmas
According to our research, over a quarter of children want cash for Christmas this year, and it was overall the most popular choice of gift.
You needn't worry about traipsing round the shops to find a specific video game or doll, especially if your grandchildren are aged between 12 and 15. Research shows that just under half of this age group put cash at the top of their list.
This isn't the case for younger children, as only 10% aged between six and eight are asking for money this Christmas. If you want to get them the perfect gift, it might be worth asking their parents for their Christmas list. Or, use our Grandparents Gift Guide, a full list of the most popular toys in various price ranges.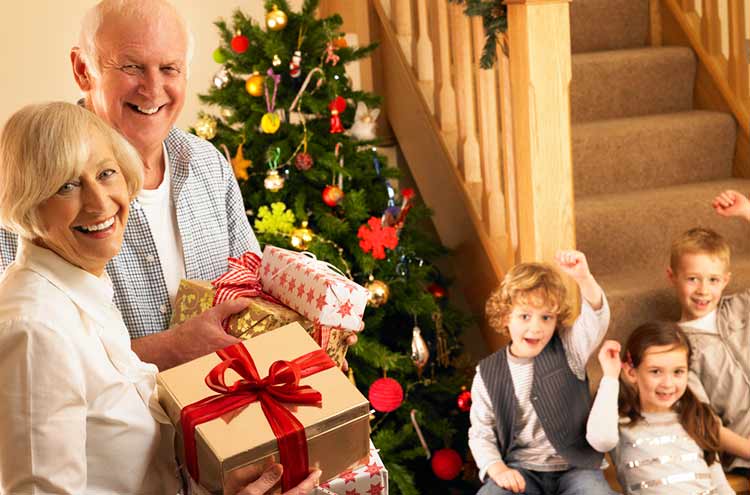 Children still want the classics
When it comes to popular gifts for children, it seems that some never go out of fashion. You might even have requested the same things when you were a child!
Lego, which originally went on sale in 1949, is still a popular choice for children this Christmas, with kids asking for various different models, including the City High-Speed Chase set, the Ninjago Green Dragon and the Harry Potter Hogwarts Express.
Bikes and scooters are also popular with children this year and around one in five (21%) said they'd want one from their grandparents for Christmas.
Bikes and scooters provide a great opportunity for family bonding as they encourage everyone to get out of the house and have a go. And it'll no doubt remind us of our own childhoods - 14% of grandparents said they were the best present ever.
Although cash tops Christmas lists this year, it's pleasantly surprising to know that kids appreciate family time more as they get older and still want the golden oldies like Lego and bikes. So, use this to your advantage to really make it the most wonderful time of the year for your grandchildren.
SunLife offers a range of straightforward and affordable products including over 50s life insurance, funeral plans, equity release, home insurance.