7 things we loved (and loathed) about school meals in the 60s
Posted on 5 November 2018
From the sight of yellow lumpy custard to fish and chips Friday
Whether we remember them fondly, or are still trying to forget, British school dinners are something that will stay with us forever.
Love them or hate them, we had to eat them – or we'd upset the dinner lady who was standing over us to make sure we finished every last mouthful.
From slices of bread covered in dripping, to spam sandwiches, nothing is quite as memorable as enjoying – or enduring – all those years of school dinners.
Join us as we take a trip down memory lane and look back at the best and worst of classic British school dinners.
Lumpy mash
Mashed potato seemed to accompany every meal back at school – or at least it feels that way. Whatever it was being eaten with, it couldn't detract from its most un-mash like texture.
Served in enormous metal tins, we'll always remember that feeling of dread when we saw them, knowing what was inside would look and taste more like wallpaper paste than mashed potato.
We'd watch with disappointed eyes as the dinner ladies would slop the stuff onto our plates and hand them back. If it was a particularly bad batch, you'd be able to see the lumps before you put the plate on your tray.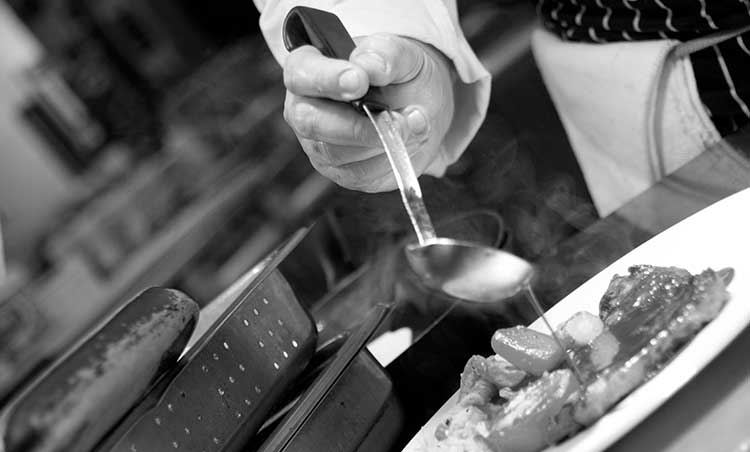 Spotted dick
For many of us, spotted dick was probably one of the better parts of school lunches.
A classic British pud, it was made with suet and yummy raisins, and would take pride of place on our dinner trays.
We'd look forward to every warm bite of this spongey goodness, especially if it landed on our plates with some steaming hot custard.
It soon washed down the memories of whatever meal had passed our lips before.
If we were lucky, one of our friends wouldn't have room to finish theirs, so we could sneak some seconds.
Toad in the hole
For many of us, sausage was a staple in our lunchtime meals. Because times were hard back then, meats came in only a few different forms, but sausages were by far one of the best.
This tasty, belly-filling meal had plenty of stodge to keep us going throughout the day.
Whether we ate the trusty, tasty bangers first, or inhaled them with the delicious batter, they were a hearty and homely lunch that the dinner ladies certainly didn't have to force us to finish.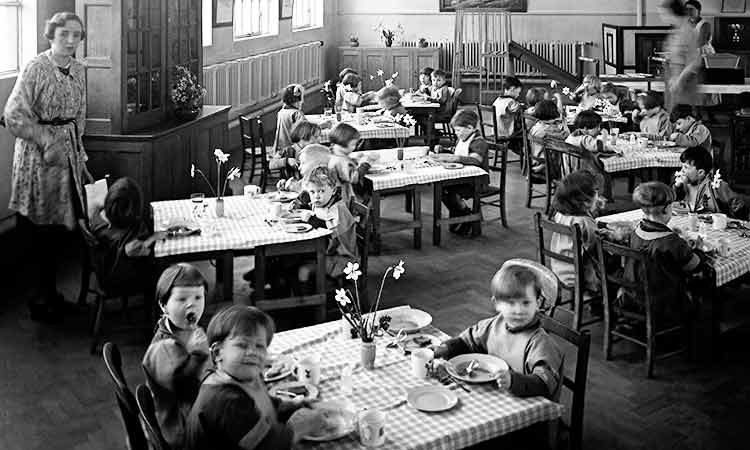 Boiled cabbage
A strong enough smell on its own to turn stomachs, we dreaded boiled cabbage on dinner trays, especially when it had been left to sit in the metal tins to go cold.
The limp, chewy shreds of overcooked cabbage tasted as bad as they smelt and no amount of bargaining with the dinner lady would get us out of having to eat them.
If you were really lucky, you could move them on to someone else's plate without them seeing but they'd be sure to get you back at the next opportunity.
Meat pies and gravy
This one was luck of the draw. On a good day, you'd get to tuck into a tasty pastry pie filled with satisfying chunks of meat – though which meat we weren't always sure about!
On a bad day, you might have to endure a battle of the wills with a hefty piece of gristle. You'd chew and chew but seem to get nowhere, and the dinner ladies showed no sign of letting you go until every mouthful was finished.
Luckily, there was always gravy on hand to help wash it down, though that wasn't always the tastiest stuff.
Still, it would keep us full until supper, when hopefully mum had something better on the menu!
Frogspawn (we're looking at you, tapioca pudding!)
Possibly one of the most loathed school dinners ever, tapioca still makes us shudder.
The bowl of milky gloop was one of the worst things you could get on your plate come lunchtime. We'd loath having to wash down the slimy frogspawn style pudding and every spoonful would be an effort.
It's no surprise that we'd try everything we could to get out of eating it, from "accidentally" dropping some on the floor, to filling our hankies with the awful stuff.
If we were caught we'd have to suffer the wrath of the dinner lady but it always worth the risk, even if it meant coming face to face with the headmaster's cane.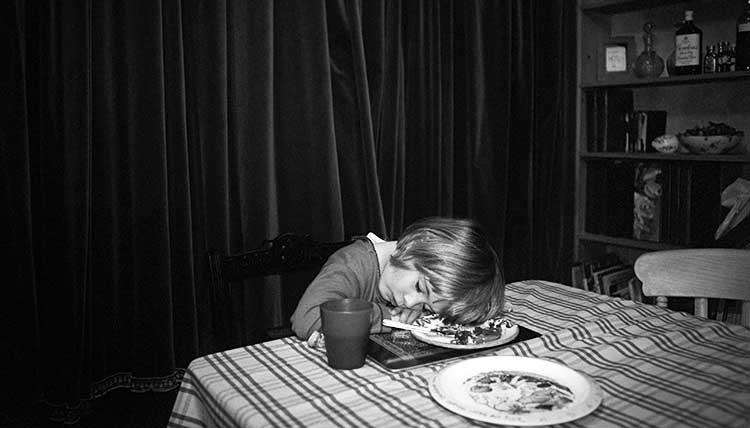 Fish and chips Friday
The best day of the week! It didn't matter if the fish was a bit bony, tucking into that delicious batter made everything better.
Enjoying that crunchy outer coating and the soft flaky fish was heaven but the real treat was the chips!
We'd soak them in so much vinegar the dinner ladies would have to take it off us.
And if we had any bread and butter we'd make a chip butty which we'd scoff down at top speed, before racing to the playground, bellies full and happy.
We couldn't include everything on this list and there are certainly some meals worth an honourable mention (liver and mash, apple pudding, corned beef and Lancashire hotpot to name a few).
And, of course, lunch times wouldn't be the same without lining up in the dinner queue and being eagle-eyed by the lunch ladies.
If this article took you back to simpler times and you're in the mood for more, you may also enjoy these memories of a post war childhood, the 1950s home and earning your first bob as a kid.
SunLife offers a range of straightforward and affordable products including over 50s life insurance, funeral plans, equity release, home insurance.