8 tips to make funeral arrangements more personal
Last updated 31st May 2019
Funeral arrangements to create a unique send off
Today, more of us are making more personal funeral arrangements that give a nod to the person's hobbies, passions and character. Some of us are also taking a more active role in our funeral plans, recording our wishes to help loved ones arrange our send off just how we'd want it to be.
If you'd like to arrange a funeral for yourself or someone dear to you, that's a true reflection of the person's life and loves, here are some special tips and small touches to help you get started.
1. Location
Where the funeral, burial or scattering of ashes takes place can say a great deal about the person. Alternatives to a church or crematorium could be to hold a ceremony in a dramatic setting like a bluebell wood, a theatre or a country mansion, or even at sea. Thrill-seekers have been known to have their ashes scattered from planes, hot air balloons and hang gliders.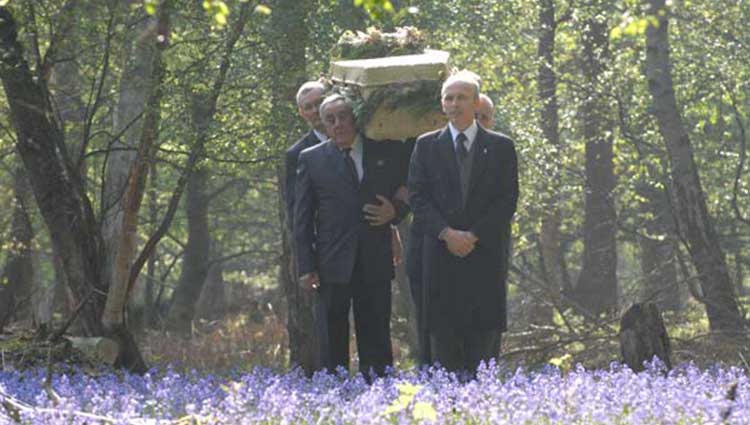 2. Transport
The black hearse and limousines are the traditional funeral choice, but there's nothing to stop you going for something completely different. Think pastimes and passions. For an avid biker, or even their long-suffering partner, there's a motorbike sidecar hearse. For transport to an animal lover or keen race goer's funeral, how about a horse drawn carriage? What about using their occupation for inspiration? A tractor for a farmer or a flat bed for a lorry driver.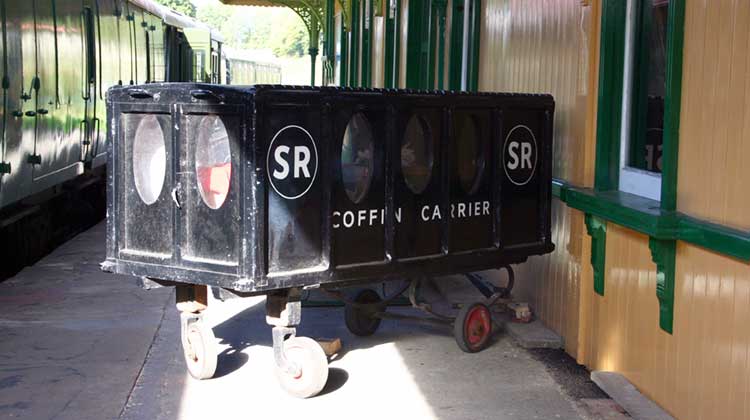 3. Reception/wake
There are many places that can cater for family and friends after a funeral. Home can be great for those who want something intimate or have a limited budget for a funeral. If you want to reflect the person a little differently, think about a place that meant a lot to them. If they loved the local pub how about a buffet in the bar, or if they enjoyed a little luxury, high tea in a lavish hotel could be the perfect tonic. You could even brace the outdoors and congregate at a favourite spot for a picnic or barbecue after the funeral.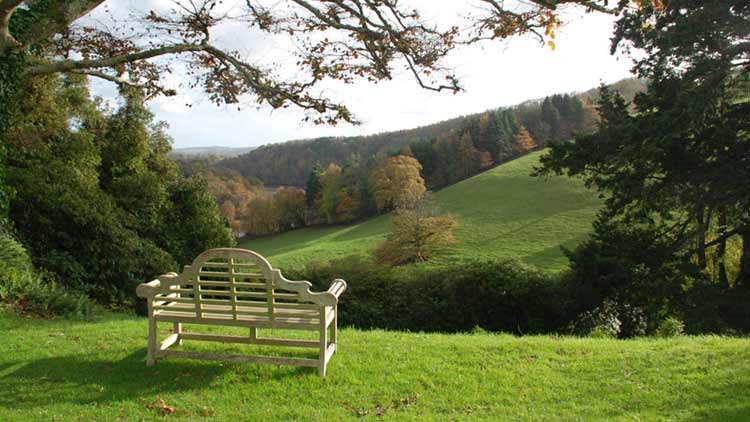 4. Songs for funerals
Funeral songs are a very personal thing and a well chosen song played at a funeral can bring tears, smiles or even both. When choosing funeral music, think of personal moments like a first dance, a song from childhood or a much loved toe tapper. What about live music; especially if music was a passion. Search the internet to find anything from a string quartet to a hard rock band. Or ask a musical member of the family, young or old, to play at the funeral for a truly personal touch.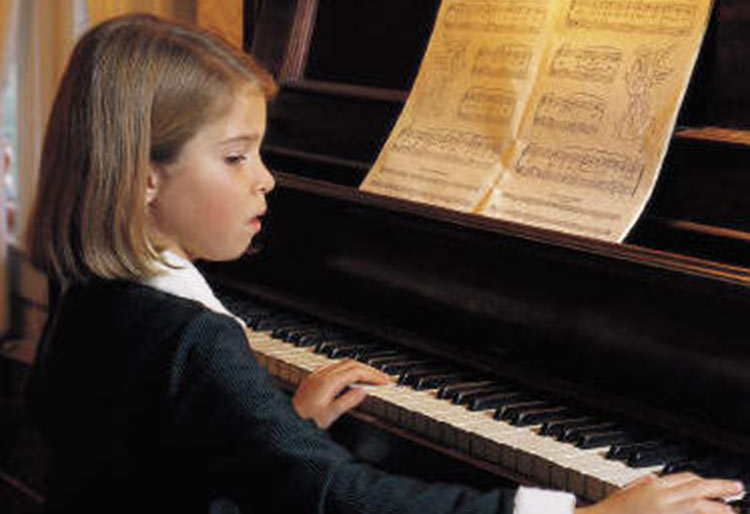 5. Keepsakes
The idea of placing keepsakes in the coffin is one of the oldest funeral traditions around, going all the way back to the tombs of Egypt. Knowing some cherished, personal items are with the person can be a tremendous comfort to those left behind. Popular keepsakes, include wedding rings, photos, books, sporting paraphernalia, military awards and letters, but it's entirely your choice. If you have something in mind you'd like to accompany you at your own funeral, make sure you include this in your funeral wishes.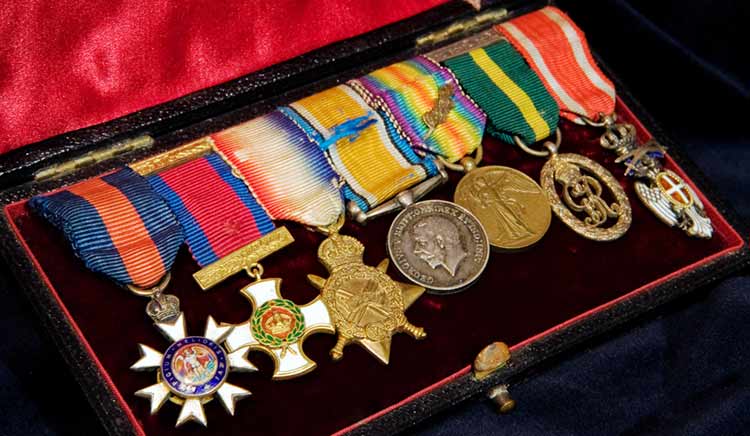 6. Clothes
What we wear, our style, can say a lot about us. which is why choosing what a person should be dressed in for their funeral, can be a very personal and touching tribute. a simple robe provided by the funeral director in a chosen colour, may well suit the occasion and the person best. if not, you're free to choose personal clothing like a favourite outfit, wedding dress, uniform, motorbike leathers or an adored onesie or football shirt. again, if you know what you'd like to wear at your own funeral, make sure you note it down.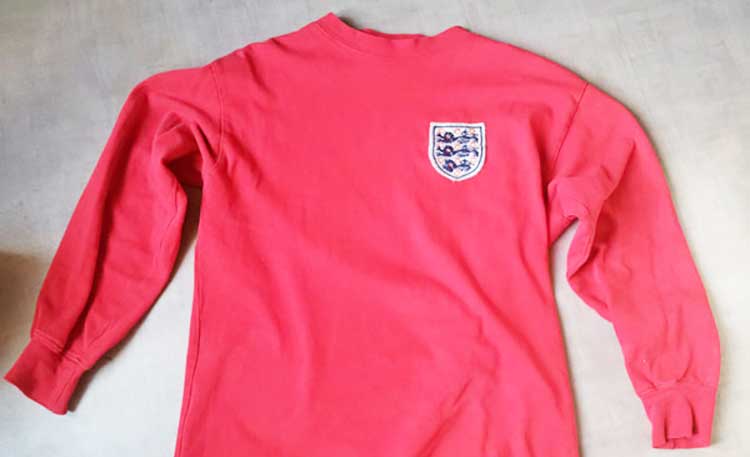 7. Personal words
Readings or eulogies, are a very special way to involve family and close friends in the funeral. A reading can be anything that reflects the person or offers comfort to those left behind. Try finding a passage from a favourite book, a much-loved poem, the lyrics from a song or a letter written specially for the occasion. The eulogy is the tribute at the heart of the funeral and the perfect opportunity to share the most precious and fondest memories.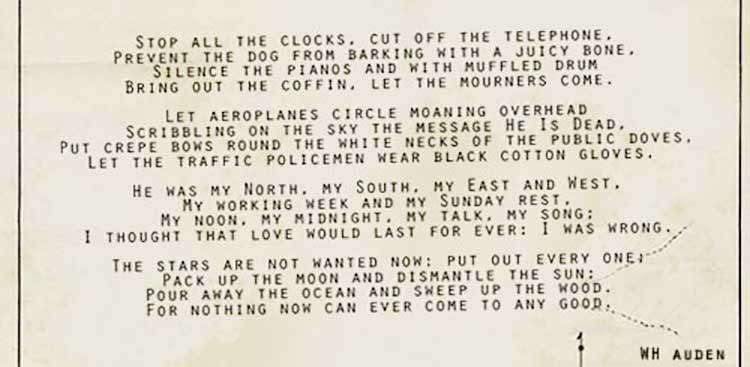 8. Photographs
From the first day at school, to weddings, career successes and fashion fads, photos are a very personal way to pay tribute to a person at a funeral and bring a smile to those left behind. You could collect a range of photos and create a memory table, or even a slide show to be presented at the funeral service or wake.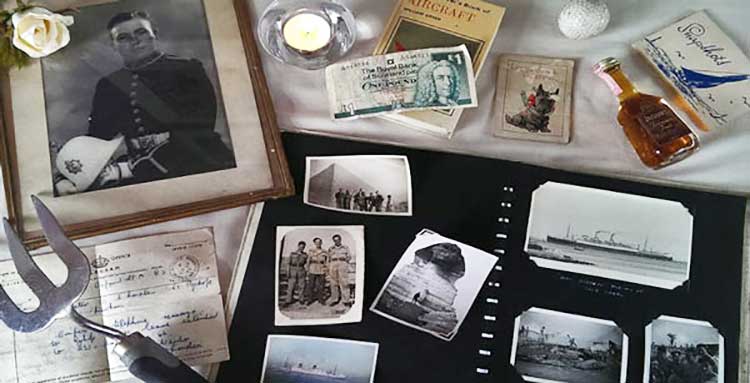 We hope these ideas give you some inspiration for planning a funeral, to reflect the unique qualities of the person the funeral will be for. Just a few deviations from the traditional funeral can be enough to make it more personal and meaningful.
If you have your own thoughts on what you'd like for your funeral, why not use our My Perfect Send-Off planner to document your choices and save them for others to refer to when the time comes? It really helps to let others know your funeral plans, even if it's only to say 'I don't mind, please do what you want'.
If you're thinking about how to get help with funeral costs, the results of our latest survey into the average cost of a funeral today today in your area and across the UK contains lots of useful information.