Last updated 21st May 2019
A simple guide to organising a funeral
A lot of people see funerals as a way to gather with friends and family, celebrating the life of the person who has died with those who cared about them most.
And although this can help with the mourning process, the arranging of a funeral can be overwhelming and stressful at a time when emotions are already high.
Use our simple guide to help you prepare for the future and to get your head around everything that comes with organising a funeral.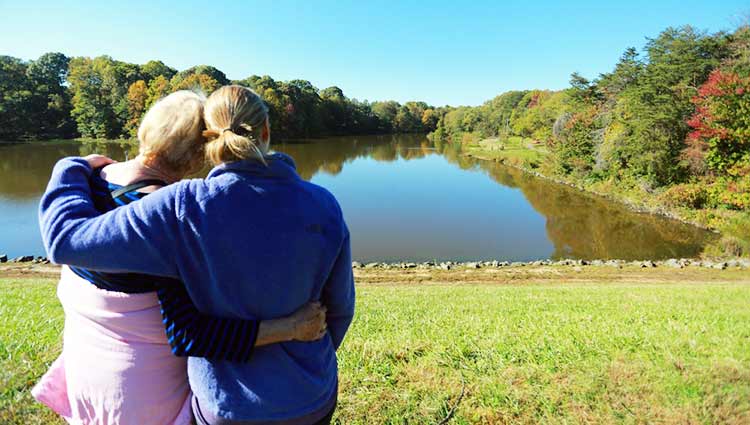 Where do I start?
Before you start organising a funeral, it's best to check whether the person who died has left any funeral wishes or made any funeral arrangements of their own.
Sometimes people leave instructions in their will or with their funeral plan, or they might have talked it through with someone close.
Checking their wishes can inform the type of funeral that they wanted. For example either a burial or a cremation. There might be a specific place where they want their funeral, or other requests that will make it more personal to them.
If no instructions have been left, you might want to talk through the options as a family and decide the funeral plans together.
Don't forget, you don't need to wait until the person has died to start planning their funeral.
Having "the funeral chat" can be comforting for those coming to the end of their life, as they know plans are being put in place, giving them and their loved ones peace of mind.
Choosing a funeral director
The first decision to make will be to choose a funeral director. As this is an incredibly difficult time, most people decide to leave the arrangements to a funeral director.
If your loved one had a specific funeral plan in place, this might have already been chosen.
You don't have to use a funeral director to plan all of the funeral, but an important responsibility of theirs is to ensure that the person who has died is taken into their care and is treated with respect and dignity.
It can sometimes be more cost effective to arrange certain aspects yourself but at such a hard time, a funeral director could be good to lean on.
How a funeral director can help
Collection and care of the person who has died
Planning and overseeing proceedings
Guidance and support with choices available to you
Organisation and coordination of other parties involved in the funeral
What should the funeral include?
You might think that a funeral is a one size fits all kind of deal, but that's not true. You can choose to keep it very traditional, or add personal touches where you want.
The cost of the funeral can vary greatly depending on the type of service and the chosen extras.
Average cost of a basic funeral includes
Fees for the funeral director's services
Fees for the crematorium, whether traditional or direct cremation
Burial costs including purchasing and preparing the burial plot
Any medical ceritifcation fees
The minister, officiant or celebrant fees
The coffin
The hearse that transports the deceased from funeral directors to service
Extra costs
The memorial
Death and funeral notices
Flowers
Order sheets
Limousines or cars
The venue for the wake
Catering
Hiring a professional to look after the estate or the person who died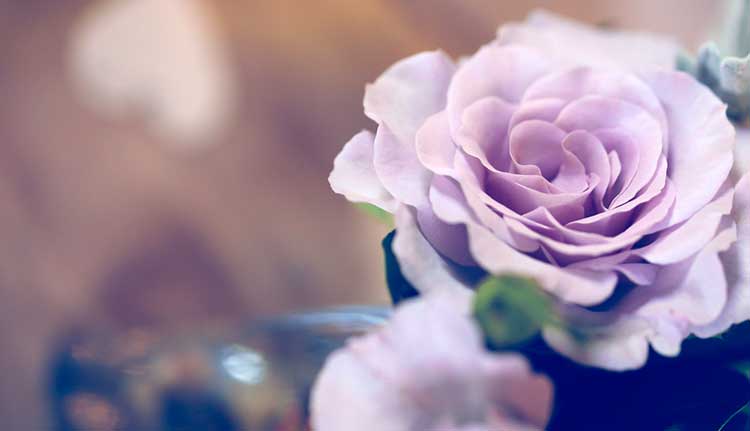 Paying for a funeral
Recent figures show that a funeral arranged using a funeral director costs on average £4,271*. This can change depending on the cost of a funeral in your local area, and any extra options that you decide to go for.
Who pays for a funeral?
If the person who has died has taken out a funeral plan, the cost of their funeral might be covered.
They might also have had a life insurance policy in place which could help towards funeral costs.
Or they might've held some money in their estate to cover it. If so, the executor of the estate will take care of paying the funeral bill.
Otherwise, a relative or friend usually pays for the funeral. If this happens, the friend or relative might be able to get the costs for the funeral back from the estate if there is enough to cover it.
To give you an idea of what a basic funeral might cost, use our free funeral costs calculator.
The funeral service
Before planning the service, be sure to check if your loved one had any specific wishes. Perhaps they don't want a traditional funeral with hymns and prayers, but were hoping for more of a celebration of life.
Types of funeral services
Traditional funeral
Cremation
Green and woodland funerals
Humanist and civic funerals
Burial at sea
There are many different aspects that you can change within the service in order to make it more personal.
Personal ideas for funerals
Some people have more weird and wonderful funeral requests. For example asking people to wear bright colours or the colours of their favourite sports team.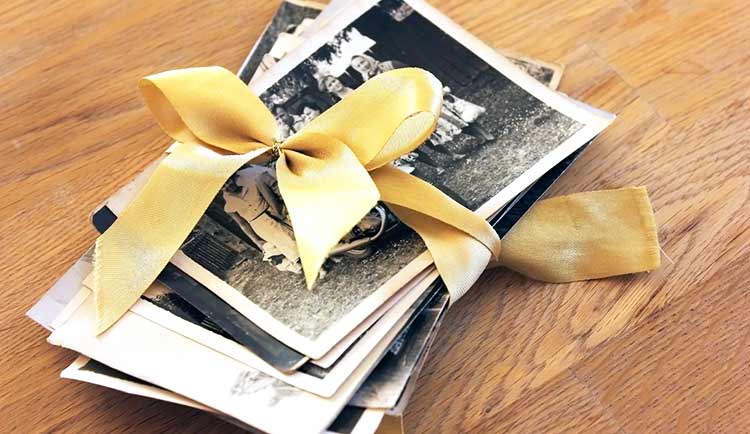 The reception after the funeral
The reception, which is often called the wake, is an opportunity for friends and family of the person who has died to get together and mourn the passing of their loved one, but also to celebrate their life.
The wake can take many forms, it all depends on the wishes of the person who has died or what's right for their family.
Things to think about
Where to hold it – is there a place special to the person?
If you want to arrange catering
Special touches – some people like to include an arrangement of photographs or a different choice of music
Remember, a service isn't compulsory
You can choose to have a funeral without a service, such as a direct cremation.
A direct cremation is often cited as a no-fuss farewell. It is a cremation in it's quickest and simplest form, with no funeral service.
The deceased will be cremated in a very simple, plain coffin.
After the cremation, the ashes are returned to the loved ones to be kept or sometimes scattered in a garden of rememberance by the funeral director.
Other things to think about
Digital Legacy
You might want to check if the person who has died left any wishes to do with their digital legacy.
This will include any digital wishes or instructions they have left outlining what should happen to their social media and other online accounts when they die.
Your own funeral plans
Most of us don't like talking about death and it's a conversation we'll put off, often until it's too late.
If you want a funeral personal to you, make your wishes known with our My Perfect Send-Off planner or use our funeral planning guide to help you start thinking about your own funeral arrangements.