Funeral payment plans enable you to pay for your funeral in advance, either in a lump sum or instalments. This means you can outline your funeral wishes, leaving your family with less financial responsibility when you pass away.
Your funeral can be a difficult thing to start thinking about, but as the cost of funerals rise, forward planning can ease the emotional and financial strain for the loved ones left behind.
Why do people buy funeral payment plans?
A funeral payment plan enables you to pay for your funeral in advance. It allows you to pay for and plan the type of funeral you want, which can reduce both the financial and emotional strain on your loved ones when you pass away.
We know that funeral costs are rising, so more and more people are choosing a funeral payment plan to ensure their loved ones don't have to cover the costs when they're gone.
Funeral payment plans cover different options depending on the provider. Some funeral payment plans may include the viewings of the deceased, a hearse or limousine, a church service and the cost of the cremation or burial.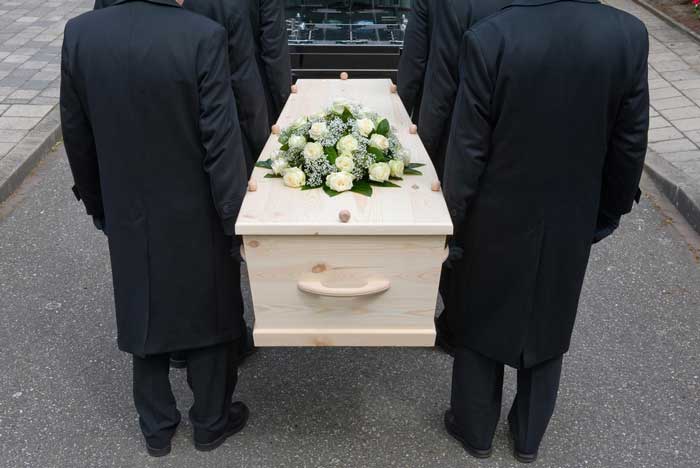 What's included in a funeral payment plan?
What's covered will depend on your provider. With SunLife, there are three different types of plan, which offer different services depending on your needs.
You can choose between a cremation or a burial, but it's important to bear in mind that burials are more expensive and may require an additional financial contribution.
All of our plans include the following:
A cremation, or burial contribution
Personal contact with a Dignity funeral director
Death registration guidance and paperwork collection
Collection, preparation and care of the deceased
24/7 professional guidance and bereavement counselling
Depending on the type of plan you choose, a hearse or two limousines could also be included. As long as you've had your plan for at least two years, SunLife guarantees to cover the costs of a funeral when you pass away – no matter how much funeral prices rise.
How does a funeral payment plan work?
Funeral payment plans allow you to pay in advance for your funeral. You can pay either a lump sum or choose a pay monthly funeral plan if you can't afford to, or don't want to, pay outright.
Many people find it easier to the spread the costs over monthly payments as it can feel like less of a strain.
Many pay monthly funeral plans won't cover the costs of a funeral if you pass away before all of the agreed payments have been paid, but SunLife's Guaranteed Funeral Plan will pay out for your chosen funeral services as long as you've had the plan for two years.
Most funeral payment plans will have an assigned funeral services provider who will allocate a funeral director at the time of need.
With SunLife's Guaranteed Funeral Plan, the funeral services are provided by Dignity, one of the UK's leading funeral providers with over 800 funeral directors all over the country.
When the time comes, Dignity will let your loved ones know where your nearest dignity funeral director is located.
Funeral payment plans may not cover all of the costs involved in a funeral, so it's a good idea to check exactly what is covered in the plan before you go ahead.
How much does a funeral plan cost?
There are a few factors that will affect how much funeral payment plans will cost, such as which provider you choose, the type of plan you choose, your age and the funeral you want.
You can choose between paying the total funeral plan cost as a lump sum in advance, or in monthly instalments over the course of several years.
If you decide to pay in a lump sum, this usually means that you secure the funeral you want at today's prices, so inflation will not take its toll.
With monthly payment plans you will normally need to pay all your premiums when due otherwise your funeral services will not be provided.
With the SunLife Guaranteed Funeral Plan, monthly payments can start from as little as £9.19 a month. Depending on how long you live, you could pay in more than the cost of a funeral.
How secure is my money?
To keep your money safe, SunLife will place the money in an insurance policy that will pay out when you die.
With the SunLife Guaranteed Funeral Plan, your money will be paid into a life insurance policy provided by Phoenix Life limited.
You can take total comfort from knowing that this life insurance policy comes with protection from the Financial Services Compensation Scheme (FSCS), which is there to protect your money in the unlikely event that Phoenix Life couldn't meet their obligations.
If this were to happen, you would be able to claim your money back via the FSCS. Other companies that offer funeral plans will not always come with this protection, so make sure you read all of the terms and conditions before committing to a plan.
Can I personalise a funeral payment plan?
Different providers will have different options. With the SunLife Guaranteed Funeral Plan, you can personalise your plan with the Traditional or Traditional Plus cover options.
So, if you have any special requests such as hymns or readings, these can be documented within your plan, making them easy for your loved ones to find when the time comes.
How do my loved ones make a claim on a funeral payment plan?
It's important to tell your loved ones if you've taken out a funeral payment plan. If you have an inkling that the deceased may have had a funeral plan, it would be best to check their papers or will for a copy.
When you choose SunLife's Guaranteed Funeral Plan, you'll receive a welcome pack containing contact details for Dignity. It's important to let someone know where you keep this. Then, when the time comes, your family will just need to call Dignity who'll be able to advise them what to do next.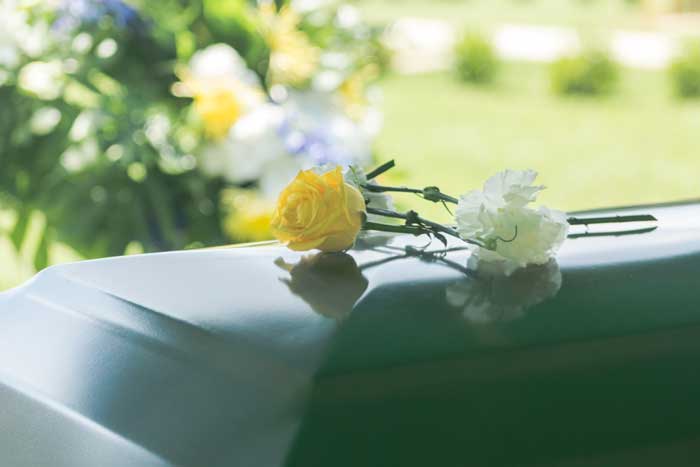 What are the alternatives?
You can also consider an over 50s life insurance plan as a way to pay a fixed sum towards the cost of your funeral when you die.
You choose the monthly premium you're comfortable paying for life and your loved ones are guaranteed a payout when you die, so long as you've had your plan for a year. If you stop paying, your insurance will end, and you won't get the money back.
To read more about the rising cost of funerals see our Cost of Dying report.