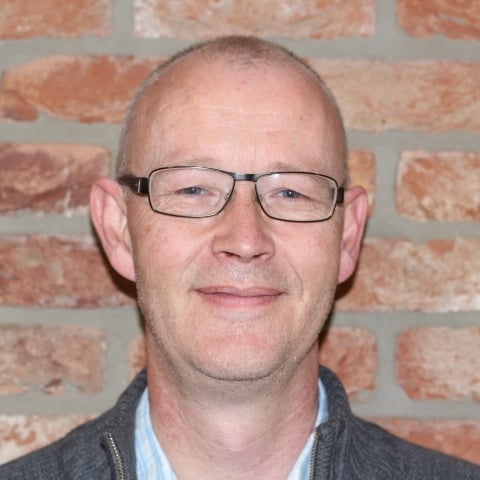 Senior Controls Executive
Last updated 13th Aug 2020
7 min read
Learn more in this simple and straightforward guide.
How buildings and contents insurance works
Your home is more than a roof over your head, it's filled with most, if not all the things you've worked hard for inside it. So, it's no wonder you want to protect it from the unwelcome and unpredictable; and that's where home insurance comes in.
From fire to flood and burglary, finding the money to get your home back up to scratch could be daunting, but it doesn't have to be. With the right amount of home insurance, the cost of restoring the structure and contents of your house to their original state would be covered.
Find out how home insurance works and what to account for to be sure you've got everything covered.
Do I need home insurance?
Home insurance isn't required by law, but if you have a mortgage your lender will usually insist you have buildings insurance to cover the cost of rebuilding your home.
Home contents insurance is optional, but that doesn't mean you don't need it. If you'd struggle to cover the cost of replacing your belongings following a fire or flood, it's probably worth insuring the contents of your home.
What is home insurance?
Home insurance is simply a term used to describe the combination of buildings insurance and contents insurance. Combining buildings and contents insurance can be a simple way to get a better deal and makes life easier if you ever make a claim, as you'll only have one company to contact.
What is buildings insurance?
Buildings insurance covers rebuilding or repairing your home, if it is damaged as the result of an event covered by the policy.
It covers the physical structure of your house and permanent fixtures and fittings like bathroom suites, sinks, kitchen units and even fitted wardrobes. It may also cover structures on your property that are separate to the house, like a shed or garage.
What is contents insurance?
Contents insurance covers the replacement or repair of possessions inside the home as the result of an event covered by the policy.
It covers everything not considered part of the structure including the furniture, carpets, clothing, electronics, appliances and jewellery. It can also cover things like the contents of the freezer and garden plants.
How SunLife Home Insurance works
Up to £1 million of buildings cover and standard contents cover of £50,000 with the option to increase this amount if you wish
Flexible options to increase and tailor your cover, so you pay for just what you need
Standard contents cover includes:
– Brand new replacements for your belongings (with some exclusions)
– Cover away from home for up to 90 consecutive days
Make a claim any time of day or night simply by calling our 24/7 claims line
Alternative accommodation if you can't stay in your home following an insured event, as standard
Freedom to adjust your cover during the policy term – fees and premium changes may apply
Cover from a carefully selected panel of home insurance providers
Discounted rates available to the over 50s, if you apply online
Extra cover options
You can increase your cover and the protection provided by your home insurance, by adding any of these options to your policy:
Additional accidental damage – protect against those unfortunate incidents that damage your contents
Personal possessions cover – to cover your belongings away from home (£1500 limit per item)
Specified item cover – to cover items worth £1500 or more at home and away
Family legal protection – legal expenses cover
Home emergency assistance – cover in the event of a plumbing or heating emergency, for example, a burst pipe or broken down boiler
Key cover – extra protection for any lost keys – not just house keys!
Important things you should know
Certain optional extras may not be available in all UK locations
You can pay for your premiums annually or monthly by Direct Debit (additional charges apply)
If you make changes to your cover during the policy term, your premium may be reviewed to reflect the changes and fees could apply
For full details of the exclusions and limits of SunLife Home Insurance, please check the sample policy document, which is available when you get a quote
How much cover do you need?
You should aim to have enough home insurance to cover the cost of the worst possible scenario – having to rebuild your home from scratch and replace everything in it. A common mistake is to overvalue your property and undervalue your contents. Here's how to avoid doing the same.
Buildings insurance cover
You only need to cover the cost of rebuilding your home not the resale or market value, which could be much higher. The Association of British Insurers (ABI) has a useful rebuilding your home cost calculator on its website.
If you extend or modify your home, don't forget to increase your buildings insurance. It's easy to overlook but if you don't, your cover may not be enough to fully rebuild the home you've created.
Contents insurance cover
To see how much contents cover you need, go room by room and list all of your possessions not forgetting carpets and curtains. Then note down what each would cost to replace brand new, not second hand. The internet makes this easier to do than it used to be.
Don't overlook the attic, garden plants and anything stored in outbuildings. You'll be surprised by how much it all adds up to.
Exclusions, excess and limits explained
Home insurance covers many unwelcome events but it doesn't cover everything. If it did, it's unlikely anyone could afford to have it! What's not covered are referred to as exclusions.
Always read the policy terms and conditions so you're clear on what is and isn't included.
The policy excess is the amount you must pay before your home insurance will pay out. The excess amount can vary depending on the nature of the claim. If you increase the excess you're willing to pay, your premium may come down.
A limit is the maximum paid for a specific claim or the maximum length of time a property can be left unoccupied. If you have an item worth more than the set limit, you may be able to pay an extra premium to ensure it's fully covered.
How your home insurance quote is calculated
How much your home insurance costs is determined by various factors related to where you live and to you, as well as outside forces such as tax and inflation. When you get a quote, here are some of the things you'll be asked about…
…where you live
Location – your postcode is a useful source of neighbourhood and geographic information
Building type and construction – unusual homes like thatched cottages can be harder to insure
Rebuild cost – the estimated cost of rebuilding the property
Water sources – the more you have close to your property, the greater the risk of flooding
Environment – the risk of flooding or landslip, for example
Security – the measures in place and the quality of locks and any alarms installed
…you and your home
Your property – the number of rooms and other buildings like a shed or garage
How your home is used – if you run a business from home, for example
Who's at home – how many people live there and if anyone's at home during the day
What you own – the combined value of all your belongings and valuables
Your claims history – the details of any previous claims
Your age – but, if you're over 50s you can get a discount from us if you apply online
The cover you need – the type of insurance and any optional extras you'd like
Straightforward answers to your questions