Life Insurance free gift card
A free £20 Amazon.co.uk Gift Card when you take out Family Life Insurance
To welcome you to your Family Life Insurance policy, we'll send you a £20 Amazon.co.uk Gift Card.
You're taking a big step towards giving your family financial reassurance, so we think you should treat yourself…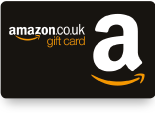 £20 Amazon.co.uk Gift Card
*
Use your Amazon.co.uk Gift Card to buy whatever you're looking for online, and at a great price.
How it works
We'll send your gift card around one month after you pay your first premium
You are only entitled to one gift card issued from SunLife
We reserve the right to change or stop this gift offer, or limit the total number of gifts for each customer
We also reserve the right to not issue a gift to any customer who has already started and cancelled a SunLife policy.
The smallest print
*Amazon.co.uk is not a sponsor of this promotion. Amazon.co.uk Gift Cards ('GCs') may be redeemed on the Amazon.co.uk website towards the purchase of eligible products listed in the online catalogue and sold by Amazon.co.uk or any other seller selling through Amazon.co.uk. GCs cannot be reloaded, resold, transferred for value, redeemed for cash or applied to any other account.
Amazon.co.uk is not responsible if a GC is lost, stolen, destroyed or used without permission. See www.amazon.co.uk/gc-legal for complete terms and conditions. GCs are issued by Amazon EU S.à r.l. All Amazon ®, ™ & © are IP of Amazon.com, Inc. or its affiliates.