Choose a £75 gift card when you take out the Guaranteed Over 50 Plan

To welcome you to your plan, we'll send you a free £75 gift card of your choice — it's our way of saying thanks.
Let us know which £75 gift card you'd like as your free welcome gift when you apply online today.
The gift cards you can choose from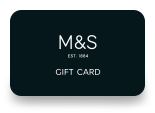 £75 Marks & Spencer Gift Card
From fabulous wines and food, to clothes and goods for the home, there's plenty to take your pick from with this £75 Marks & Spencer Gift Card.
---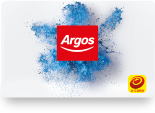 £75 Argos Gift Card
No matter what takes your fancy, treat yourself or the grandkids to Argos' selection of electrical goods, garden furniture, toys and more with the £75 Argos Gift Card.
---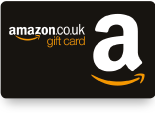 £75 Amazon.co.uk Gift Card
†
Use your Amazon.co.uk Gift Card to buy whatever you're looking for online — from the latest bestseller to household equipment — at a great price.
---
Gift terms and conditions
Gift is sent after three months' premiums are paid. Your first month is free so it'll be sent around four months into your plan.
We reserve the right to change or stop this gift offer, or limit the total number of gifts for each customer.
We can stop the issue of a gift to any customer who has previously held and cancelled a SunLife policy.
In order to prevent fraud and comply with anti-money laundering regulations, we may ask for proof of identification before fulfilling any gift.
We will cancel any plans or gift should we discover or have a reasonable suspicion that the terms of the offer are being abused.
The smallest print
†Amazon.co.uk is not a sponsor of this promotion. Amazon.co.uk Gift Cards ('GCs') may be redeemed on the Amazon.co.uk website towards the purchase of eligible products listed in the online catalogue and sold by Amazon.co.uk or any other seller selling through Amazon.co.uk. GCs cannot be reloaded, resold, transferred for value, redeemed for cash or applied to any other account.
Amazon.co.uk is not responsible if a GC is lost, stolen, destroyed or used without permission. See www.amazon.co.uk/gc-legal for complete terms and conditions. GCs are issued by Amazon EU S.à r.l. All Amazon ®, ™ & © are IP of Amazon.com, Inc. or its affiliates.