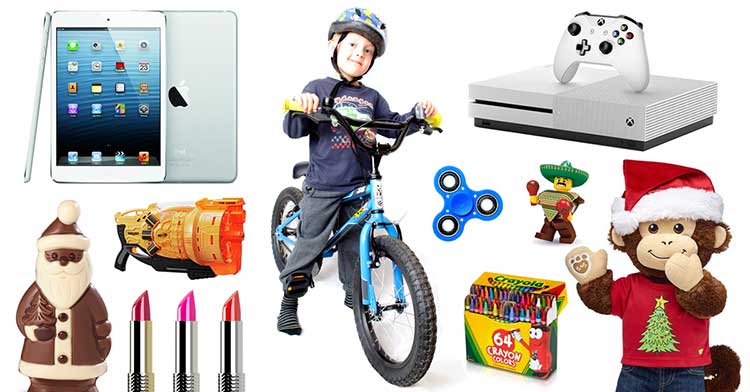 What should I buy my grandkids for Christmas?
Christmas is just around the corner and we're all thinking the same thing, what's on my grandkid's wishlist this year? Shopping for children isn't easy. Trends change so quickly, and once something becomes the talk of the playground, it quickly starts to sell out. And if you have more than one grandchild it can be even harder to stay on budget whilst aiming for grandparent of the year!
In the spirit of Christmas, we've asked kids across the UK what they would most like to receive from their grandparents this year so that we can give you the ultimate Grandchildren's Christmas Gift Guide.
With Christmas presents for kids to suit all budgets and inspirational Christmas gift ideas for children aged 6 all the way through to 14, our guide really does have something for everyone.
Under £10
There are some fantastic goodies available for under a tenner, including puzzle games, board games and this year's playground trend, fidget spinners. But with clothes and chocolate taking the top spot, a bag of chocolate coins and some lovely festive PJs could be the perfect pairing for your grandchild this year.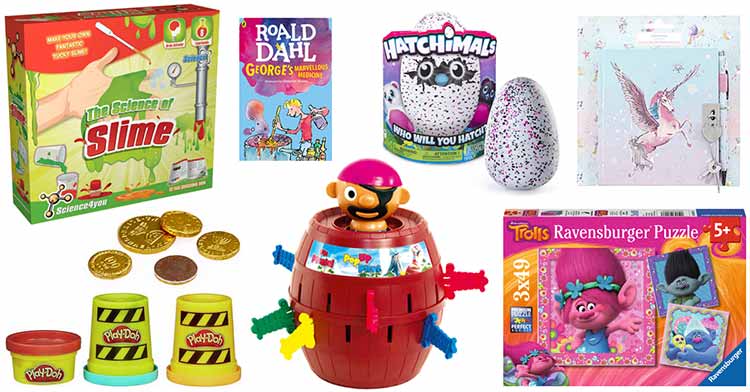 Top Christmas gifts under £10
£10-£20
For gifts between £10 and £20, a make up set is top choice followed closely by a Mr Potato Head. If you like the idea of a gift with traditional roots, go for a fairy garden dollhouse or LEGO's dinosaur building toy, both gifts that can create hours of self-made fun. For older kids and teenagers, board games, books and clothes are the top choices.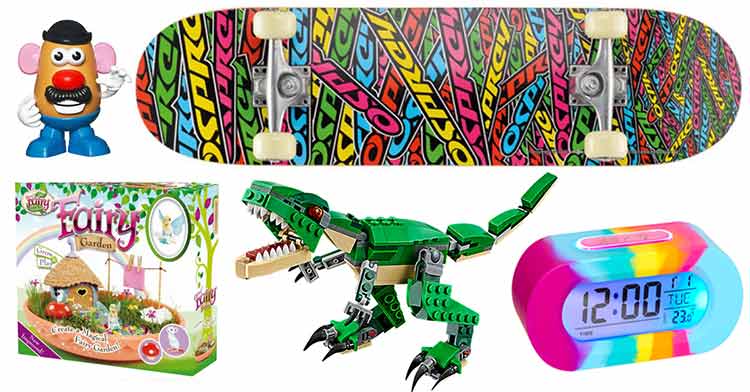 Top Christmas gifts £10-£20
£20-£40
With a great range of toys in this price bracket (which includes the average spend of £40 per child, kids are hoping for anything from a virtual reality headset to a cuddly toy built especially for them. The Mr Frosty ice cream maker makes for a lovely, crafty gift that you can use together in the new year. As he's been around for over 30 years, Mr Frosty is obviously a great choice. For older kids and teenagers, FIFA inspired gifts are popular as well as any techy gifts including computer games and DVDs.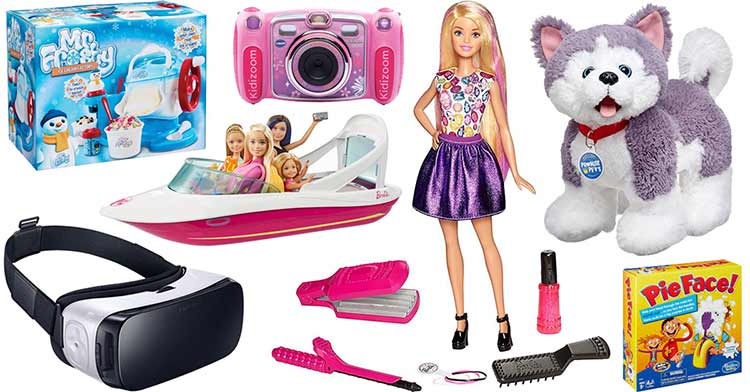 Top Christmas gifts £20-£40
£40-£50
LEGO sets have been a Christmas list staple with kids (and big kids) for years, and they're still hot on Christmas lists this year. Look for LEGO Minecraft, Star Wars or Ninjago Movie sets for present that you and your grandkid can conquer together. Another gift that came out top in this price range was the VTech Kidizoom Duo Camera, which for a 'gadget' present isn't too pricey and involves a bit of creativity without keeping the kids behind a screen for hours on end. This category came out top trumps with grandparents spending around £40 on each grandchild.
If you have grandkids aged 12 and over, computer games, tablets, mobile phones and any gadgety type gifts will go down well. Older children and younger teens also like receiving clothes and jewellery as well as craft sets and stationery.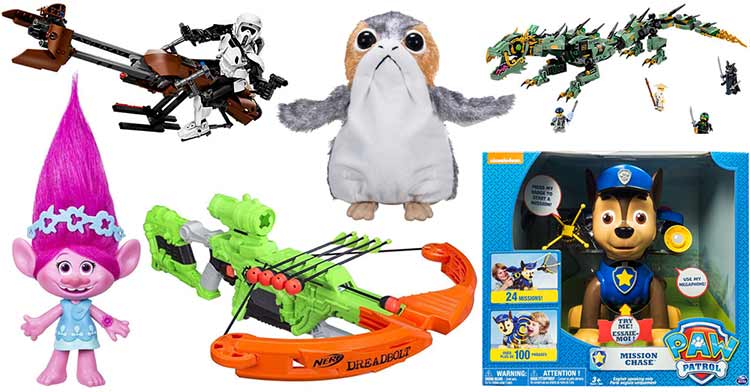 Top Christmas gifts £40-£50
£50+
You may not be surprised that the top choice for kids whose grandparents are spending more is a pretty tech-heavy list of an iPhone, Xbox One or tablet. If you want to steer clear of gadgets, your grandkid will be chuffed with a new bike. Now you just need to find a perfect big red bow.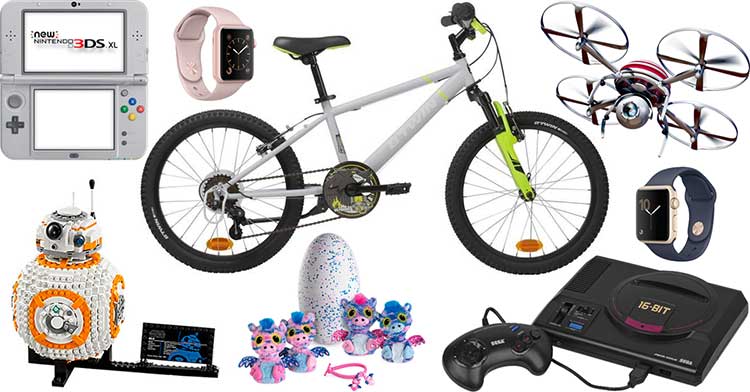 Top Christmas gifts over £50
Head to our blog for more news and interesting reads, including a look back at growing up as baby boomers.