A simple guide to some of the pros and cons of equity release plus the advantages and disadvantages of lifetime mortgages and home reversion plans.
The ins and outs of unlocking equity from your home
Equity release schemes have become increasingly popular over recent years. If you're over 55 and have paid off all, or most of your mortgage, they can let you release some of the value (or equity) in your home, without having to move out. That means you could get your hands on some extra cash to top up your pension, carry out home improvements, take the holiday of your dreams or give your family a helping hand. That might sound great, but it's important to understand some of the pros and cons of equity release before considering it further.
The pros of releasing equity in your home
Tax-free cash to spend how you wish – you won't have to pay income tax or capital gains tax on the money you release from your home
You get to stay in your own home – no need to downsize or go through the hassle of a move
You won't have to make any monthly repayments unless you want to – everything can be sorted when you die or move out permanently e.g. go into residential care
You can have money when you need it – you can take out a lump sum or smaller amounts over time, to provide a regular income, up to the limit set by your plan provider
You'll never owe more than the value of your home – thanks to the 'no negative equity guarantee'. This also ensures that no debt can be transferred to your next of kin, after your home has been sold
And the cons…
You can't leave your home as an inheritance – when you die or move out permanently, your property must be sold to repay the scheme provider first. Only any extra money left over afterwards will go to your estate to leave as an inheritance. While you can ringfence some of the value of your home to leave as a legacy, this will reduce the amount of equity you can release
Your benefits may be affected – releasing the cash from your home will increase your income or savings and that in turn may affect your entitlement to state benefits
There may be fees to pay – you may have to pay arrangement fees and for professional advice
There are two main schemes available – Lifetime mortgages and Home Reversion Plans. Here are some specific pros and cons of each.
Lifetime mortgage
In simple terms, this is a loan secured on your home. Nothing changes for you – you continue to live in your property and maintain ownership. Then when you die or go into long-term care, your home is sold and the loan repaid with interest from the proceeds.
Pros
You retain ownership of your home – you'll still be the legal owner of the property just as with a standard mortgage. You pay interest on the money you release, which is technically a loan. This loan plus interest is repaid when you die or sell your property
You'll never owe more than the property is worth – lifetime mortgages provided by members of the Equity Release Council offer a 'no negative equity guarantee', so whether house prices go up or down, the amount to be repaid will never be more than the value of your property
Cons
Higher interest rates – the interest rate you pay on a lifetime mortgage may be higher than on a standard mortgage
The amount to be repaid can grow quickly – because of the effect of compound interest. This is when interest is added to both the loan amount and the interest that's already built up. As a lifetime mortgage doesn't have to be repaid until you die or go into long term care, the amount owed will grow rapidly over the years
Early redemption costs can be high – a lifetime mortgage is a lifelong commitment. If you decide to pay it off early, you may have to pay a redemption fee. Always check what charges may apply
Home reversion plan pros and cons
With this type of scheme, the provider will buy all, or part of your home at a reduced price and you get the cash from the sale. You can continue to live in the property for the rest of your life, but under a lease agreement as a tenant, rather than a property owner.
Pros
You can live rent free – in your own home for the rest of your life
You don't pay interest on the money you release – because it is the proceeds of the sale of your home (or part of it) to the scheme provider, not a loan
You don't need to sell all of your home – you can choose to only sell a percentage of it. How much equity you can release will depend on your age and your health
You can create an inheritance for your loved ones – if you only sell part of your home to your scheme provider, you still have equity in your home and your estate will benefit from any future rises in house prices on the share you retain ownership of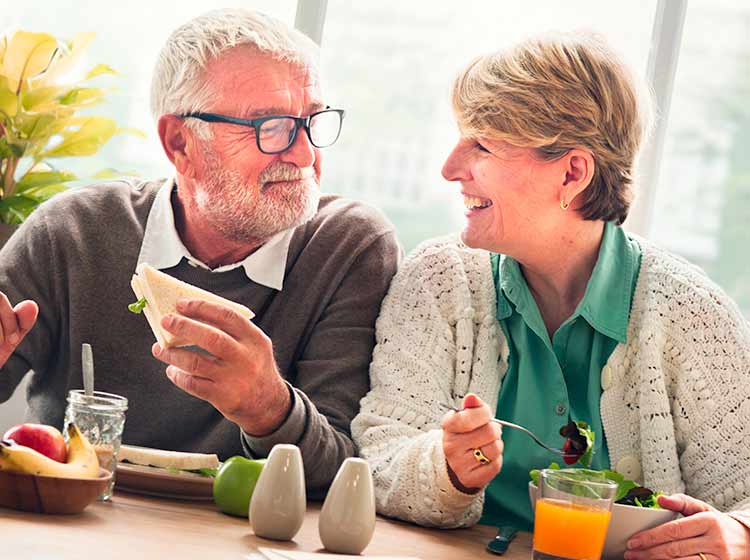 Cons
You sell at a discounted price – you sell your property at a price considerably below market value. Also, if you were to die soon after signing up to a home reversion plan, you'll have lost a significant asset, in return for little benefit
You won't own your property any more – although you'll be living rent-free, not having ownership on paper can be unsettling for some
You're responsible for ongoing household costs – you'll still be responsible for all your household bills and will be expected to maintain your property to a standard acceptable to the scheme provider
You won't benefit from house price rises – if you sell 100% of your home, you won't benefit from any future house price rises
Your options may be limited - if your circumstances change. A lifetime mortgage may offer you more flexibility and value for money
Interested in unlocking the value of your home?
A lifetime mortgage or home reversion plan could be a simple way to unlock the equity in your home, and help you make more of your retirement. However, it's important to consider whether it's the right route for you. Always seek professional advice before making a decision, as there may be other options more suited to your circumstances that you could use to access similar amounts of money.
Related articles
SunLife offers a range of straightforward and affordable products including over 50s life insurance, funeral plans, life insurance, pet insurance, home insurance, car insurance, ISAs and Will writing services