Choose a digital executor
It's important to have the right person ready to take care of your digital life
You may think giving your login details to a friend so they can take care of things when you die is enough, but it's not. They won't be recognised in law and won't have the authority to act on your behalf.
So, it's important to think about who is best placed to manage your digital affairs and, with their consent, make that person your digital executor.
What is a digital executor?
A digital executor is the person who manages your digital affairs when you die. Dealing with your social media profiles, closing or memorialising accounts and distributing digital assets like photos and videos, to friends and family.
The role of a digital executor in no way replaces that of the executor of your Will who is legally responsible for taking care of all your financial obligations including property, banks accounts, debts and taxes.
Can the executor of your Will also act as your digital executor?
It's up to you. You can choose to appoint:
One executor to fulfil both roles – one person with the time and capability to deal with your financial and online affairs when you die, or
A digital executor to assist the executor of your Will – another person who is comfortable managing online matters. This can be particularly helpful if the executor of your Will is likely to have a lot to deal with or lacks confidence with technology.
What qualities does a digital executor need?
Reliable – trusted to carry out your wishes
Organised – able to keep on top of their responsibilities in a timely manner
Digital-savvy – computer literate and adept at managing accounts online
Patient – able to deal with tricky and time consuming tasks
Once you've chosen a digital executor, have a chat with them to make sure they're happy to help and understand what will be expected of them. Then, follow up with a letter or email asking them to act on your behalf and explaining the responsibilities of the role so they can consider your request properly before committing. Use our digital executor letter template as a starting point for your own letter.
Download our digital executor letter template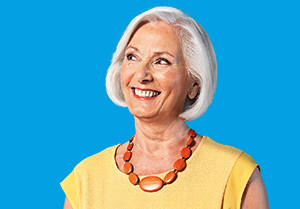 A useful template to help you create a letter to your digital executor explaining the role and its responsibilities.
Download