Life insurance or funeral plan? An easy guide
Thinking about helping pay for your funeral with an over 50 plan or a funeral plan? We explore both options to help you decide which might work for you.
Last updated 6th January 2020
How over 50s life insurance and funeral plans stack up
When you discover the average cost of a funeral in the UK has reached almost £4,417, it's no surprise that people are looking for ways to help their loved ones with the cost of the funeral, while they're still able to do so. In this article we look at two popular choices – over 50 life insurance and funeral plans.
How over 50s life insurance can help
Over 50s life cover is straightforward, whole of life cover that pays out a set amount of money when you die, which could be used to help pay for your funeral.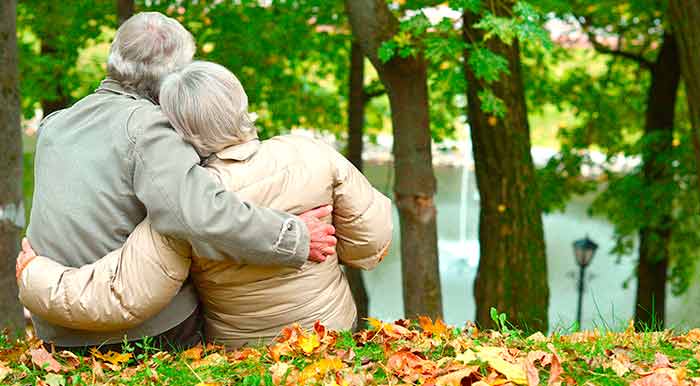 You decide how much you pay
You can decide how much you want to pay each month. This monthly premium and your age will determine the cash payout on death. Or you can choose how much you'd like to leave and pay the monthly premium needed to achieve that amount.
Paying what you can comfortably afford each month could be a realistic way to help with your funeral costs. Even if the cash paid out when you die doesn't cover the final bill, your loved ones are sure to appreciate the contribution you've made.
The payout can go to a person
When you die, the payout from your policy will go to the person (or people) you named as the beneficiary. They are free to spend the money as they wish, although you can of course let them know how you'd like it to be used.
It could be put towards funeral costs, or given as gift or to help with other bills and expenses. Either way, you put the person who receives the money in the driving seat.
Or be put directly towards your funeral
With some over 50s insurance policies you can arrange for the cash payout to go directly to an allocated funeral director when you die. This means the money will be taken straight off the final bill for your funeral and your loved ones will only have to pay the balance. See how funeral benefit option works.
How a funeral plan can help
With a funeral plan, you can help the person responsible for sorting out your funeral in two very specific ways:
1. Financially – paying the basic cost of the funeral
A funeral plan covers the basic costs of a funeral such as the funeral director's services, care of the deceased, the funeral service and the fee for the person conducting the funeral. Exactly what's included will depend on the particular plan you choose.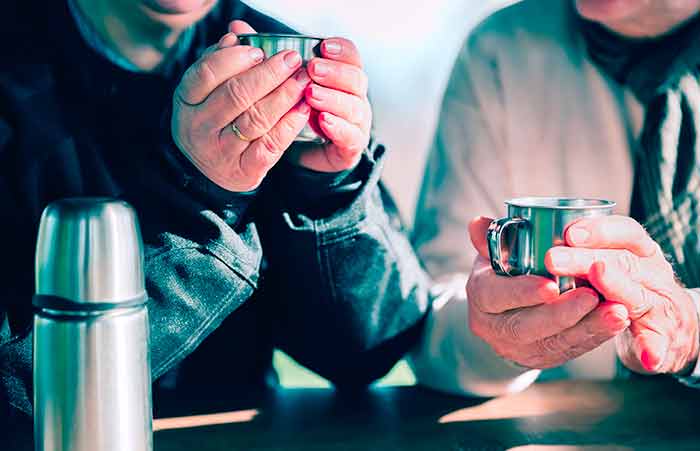 2. Practically – making some funeral arrangements
Funeral plans cover a number of basic funeral arrangements, so your loved ones won't have to worry about what to do when the time comes. All they'll need to do is make a phone call and the funeral director will help and support them through the process. They'll also be able to add any extra touches of their own should they wish to.
If you have any personal wishes like music choices or a special theme, you can record these when you set up your plan. You can also use our Perfect Send-Off Tool to start thinking about your funeral wishes.
You can choose a funeral package to suit you
Most funeral plans offer different packages for you to choose from – depending on your budget and the arrangements you'd like to make. These can range from the basic, that cover the essentials, to more comprehensive packages.
You can choose how you pay
If you have the money available, you could pay for your funeral plan in one go and at today's prices.
Alternatively, you could pay monthly with a life insurance policy, sometimes called funeral insurance. The monthly premium you pay will depend on your age and the funeral package you choose.
Things to consider with life insurance
If you choose over 50s life cover or opt to pay for your funeral plan monthly with life insurance, there are a few important things you need to bear in mind.
There's normally a waiting period of one or two years before your plan will pay out the full cash sum or pay for your funeral. So, if you died during this time, a much smaller amount would be paid out – the minimum is usually the total of all the premiums paid in
You must always pay your premiums when due. If you didn't, your plan would be cancelled and you wouldn't get anything back
You could pay in more than you get back. Depending on how long you live, you could pay in more than the cash sum paid out or used to fund your funeral
Combining both options
Which of these plans works best for you ultimately depends on your budget and to what extent you'd like to help with the funeral itself.
You might even consider taking out one of each for different purposes – a funeral plan to pay for some specific funeral arrangements and life insurance to leave some cash towards any extra arrangements and finishing touches.
Whichever route you take you'll be helping your nearest and dearest at a very difficult time. What's more, once you've got your send-off sorted, you can get on with making the most of your life – with the people you love.
Related articles
Record your funeral wishes ready for when the time comes — it's simple and it's FREE.
Start planning
Use our quick interactive tool to find out the average funeral cost in your area.
Funeral calculator