Britain's most iconic freebie is back – just in time for National Stationery Week...
20th May 2022
2 min read
SunLife's famous free pen has had a 21st century makeover, with a stylus for screens.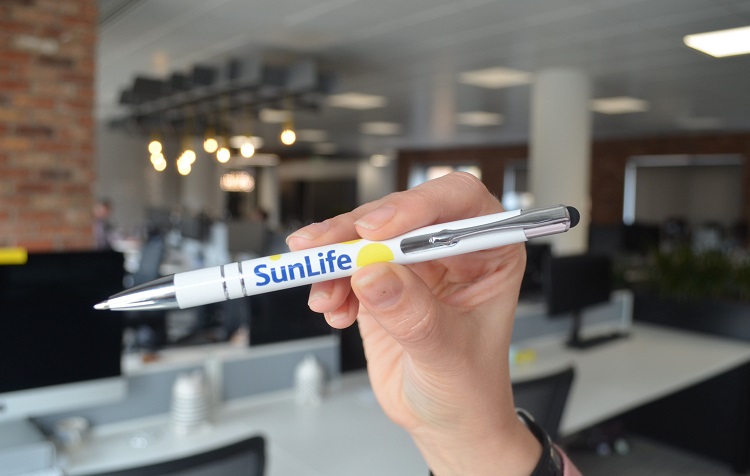 Everyone loves a freebie. But you know what everyone loves even more? An iconic freebie – one that's been a mainstay of British culture for decades. Enter the SunLife pen, just in time for National Stationery Week...
1 million free pens and counting
Since first launching the free pen campaign, SunLife has given away over 1 million free pens.
Almost every family in Britain has one of the pen's many iterations tucked away in a drawer or pen pot somewhere – and they can regularly be found on marketplace sites such as eBay going for as much as £15. That might not sound a lot, but you'd be hard pressed to find another free product drum up such demand.
So, how did a free pen rise above countless others to achieve such a cult status?
From Smillie to Parky
In 2003, Carol Smillie was the face of SunLife, promoting the free Parker pen in magazine spreads and on billboards. She was famously followed by Michael Parkinson, in what became some of the most memorable adverts of the time.
The printed ads even inspired spoofs and parodies, such as this one from Viz Comics: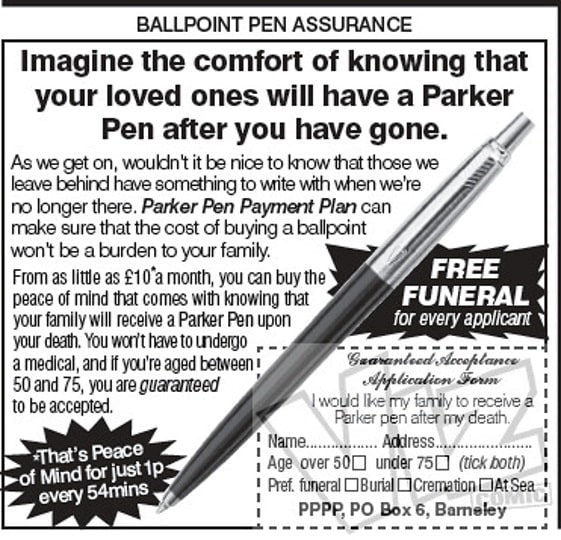 The SunLife pen, then and now
The SunLife pen has seen several iterations over the years, including a limited-edition gold version.
The latest iteration features a stylus nib, meaning now it's not just compatible with paper – it's good to go on your mobile and tablet too.
By the power of a million pens
SunLife's CEO, Mark Screeton, says:
"SunLife is proud to have given away over one million free pens – that's enough pens to draw a line to the moon and back, and still have ink left over. And now our new pen also has a stylus, making it even more handy. We think that's something to celebrate this National Stationery Week!"
Press enquiries
For more information, contact pressoffice@sunlife.co.uk