Performing death-defying stunts for almost 60 years, Rocky Taylor might just be Britain's oldest stuntman.
Despite the danger, Rocky's stunt career had been relatively smooth sailing, until one moment that almost ruined it all…
Working across television and film, stuntman Rocky has a long list of blockbusters under his belt. He's been the stuntman for some of the biggest names in the business, including doubling as Sean Connery for the epic Bond franchise.
Despite having a pretty important role in the production of the film, he still stays humble. "You can get rid of Rocky," he tells us. "But you can't get rid of Sean!"
The glitz and glamour of Rocky's profession might have made some people fame hungry, but Rocky keeps his cool at all times and remains thankful for the opportunities he's had.
When talking about the highlights of his work he says "The best thing about my career is meeting all these stars, I suppose. Not that I'm starstruck, but not a lot of people can do that, so I was very, very fortunate to double for some of the biggest stars in the business."
With only a handful of close calls, Rocky tells us about the moment he nearly lost everything. He was at the peak of his career, when a stunt almost cost him his life.
"I was walking on the set of Death Wish 3 and I heard Michael Winner say 'he'll do it!''
Rocky goes on to explain what the director, Michael Winner, wanted. "See that building there, Rocky? We want you to come off there on fire. Is that possible?"
Rocky tells us he looked up, 30 - 35 foot and said "Well, yeah, obviously if we do it right."
But things didn't go quite right. "As he said 'light the building', I heard it go boom!" Rocky tells us.
The flames were 15 - 25 foot in the air and the building was starting to collapse around me."
"I can still hear Michael Winner 'jump, Rocky, jump!'".
"So I went," he tells us. As Rocky hit the floor his body collided with the ground, doing incredible damage. Not only did he suffer terrible bone breaks, the fire also wreaked havoc, "My hands got burnt, my face got burnt, because it wasn't supposed to be like that."
"That's the fire that put me out of work for four or five years."
Rocky's injuries were bad and it a long hard recovery. However, he wasn't put off forever and soon enough he was back on set doing stunts.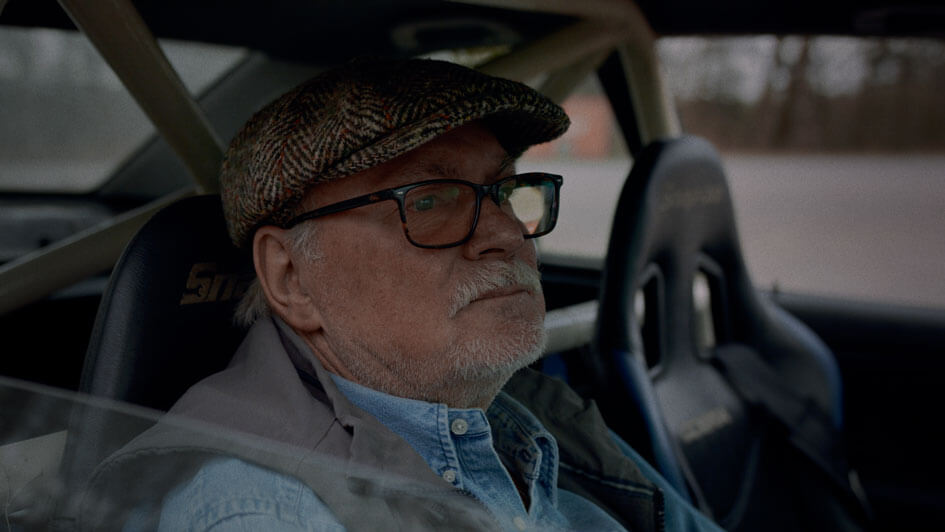 Rocky's outlook has always been a positive one and having a plan b is a big part of that, which for him has meant becoming a stunt coordinator. "I always told young people coming through you've got to have another string to your bow."
Now Rocky keeps his stunts to driving fast cars or getting set on fire. If someone wants him to jump off a building, he's the one to bring in the new stuntmen.
While it may not be as exciting as a 30 foot jump off a building, it's got its benefits.
It keeps you busy, keeps your mind occupied and I like that!
SunLife offers a range of straightforward and affordable products including over 50s life insurance, funeral plans, equity release, home insurance.