Keeping the wheels turning at 76
At 76, cyclist Tony hopes to show people that you're never too old to move.
Retirement was the perfect chance for him to explore his new hometown and meet new friends. How? By starting his own cycling club.
Some people would find retiring and moving to a new town daunting. But when Tony Capeling did just that, he put his passion for cycling to good use.
Cycling is "uplifting," Tony tells us. "You've got an incentive to get out. And there'll be somebody, I guarantee you, who's looking to ride."
Tony is no stranger to keeping fit. Whether it's football, squash, running or cycling, he's done it all. "I feel 16," he says with a smile. "I've got a young brain and I like to be active."
Cycling has been a part of Tony's life since he built his first bike at age 16.
"I couldn't afford the train fare," he tells us. "It's cheap to cycle. So I built a bike and started cycling to work. I've been cycling ever since."
When Tony retired and moved to Deal, cycling became more than just a way of keeping fit.
"I didn't know the area. I didn't have any friends," he explains. "I wanted to meet with local people on a social basis – but also to cycle with."
That inspired him to put an advert for a bike club in the local paper.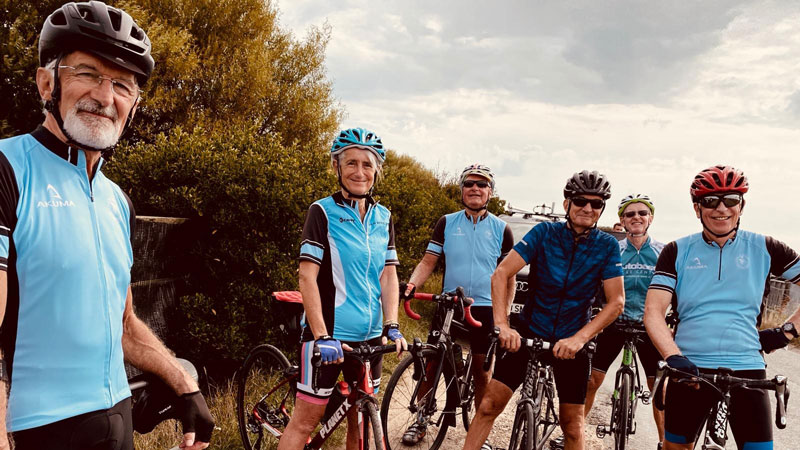 "A wonderful mixture of people turned up!" Tony smiles. "We kind of bonded, I guess."
Our rides are always constructed around where we're going to have a café stop. That's important!
Tony goes on to tell us the difference that his cycling group made to his life when he lost his wife.
"We were married for 55 years," he says. "She was an amazing person. She taught me how to be a good person. It was really a difficult time for me."
His cycling friends were there for him, every step of the way.
"People were bringing me homemade marmalade, pies, cakes," Tony remembers. "I just thought, I'm so, so lucky to know people like this."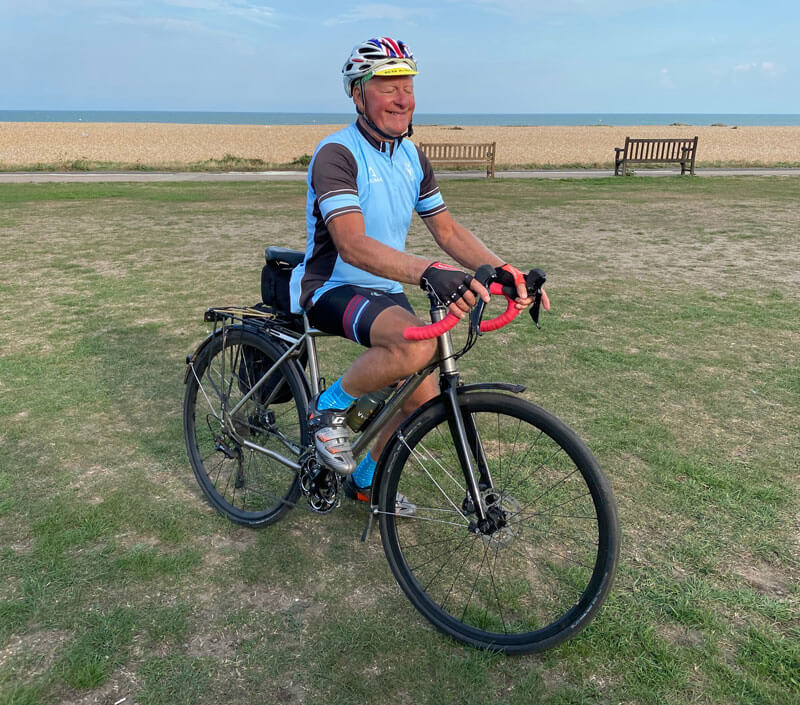 Tony's cycling does more than just keep him fit and healthy. It also gives him his uplifting outlook on life.
That's why, at 76, Tony is still pedaling the roads with his cycling group – and has no intention of stopping!
"The GPs I know all say the same. You've got to keep moving," he tells us. And what better way to keep moving than to cycle with friends?
So what advice does Tony have for people who may want to give cycling a go?
"Getting older is frustrating sometimes," he says. "If you ever let it beat you then you're never going to try anything.
Persevere. I think that's the key word. Persevere.