Published on 16th July 2019
Accompanied by their little dog Pippin, Steve and Wendy live a minimalistic life full time in a motorhome.

Travelling across the UK and the rest of Europe, they live in an Auto-Trail Comanche they've lovingly called Nikita Chloe.
"If every week of your life was another holiday, what would you feel like?" Steve says to us, "I tell you what you feel like – you feel happy!" he laughs. Both Wendy and Steve are 62 years old and only recently decided to live full time in a motorhome.
"We'd been looking after Wendy's parents over a 5 year period. We needed a break." Says Steve. "We went off to buy a caravan, we were pretty light on cash but that's what we did."
Not only did they buy a caravan, but they decided to sell all their things and live in a motorhome full time.
With four sons and ten grandsons, Wendy said the only thing she found difficult to give up was her books and photo albums. That - and her bath!
"When we sold up, we thought right, we want to go to Europe."
"- And of course, a motorhome is the best thing in Europe!" Wendy adds. "I don't feel mature enough to be 62" She says. "We enjoy just being so free and meeting new people all the time."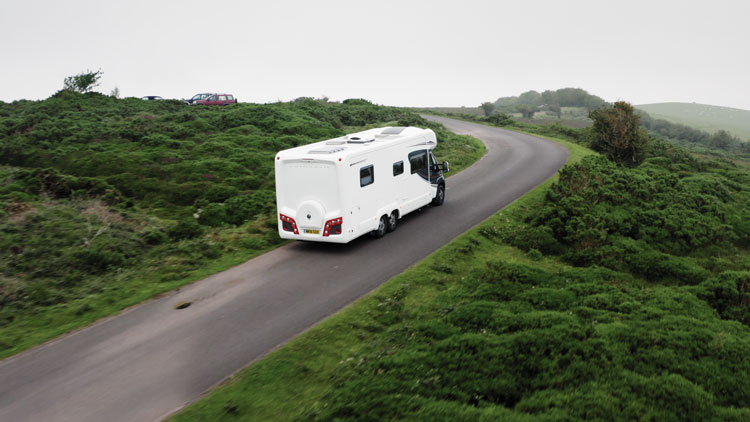 Whilst some people like the security of having the same back garden, the same local shops, walking down the same streets and meeting the same friends, Steve and Wendy are embrace the unknown of their travelling life.
The Happy Travellers, as they call themselves, tell us that motor homing is not as expensive as you think it might be. You don't even need to sell up, you can just rent a van and give the lifestyle a go before you really commit to anything.
"Go and try it, don't sit at home and be lonely, we've made so many friends" Wendy says, "If you get a motor home, it's a very sociable life."
Living in a motorhome is as much about living a minimalistic life for Steve and Wendy as it is about travelling.
"It's trying to persuade people that they don't need all these possessions" Wendy says.
"There's a saying isn't there, that you should collect memories not things, how true is that we've found." Steve adds. "I find it quite liberating really."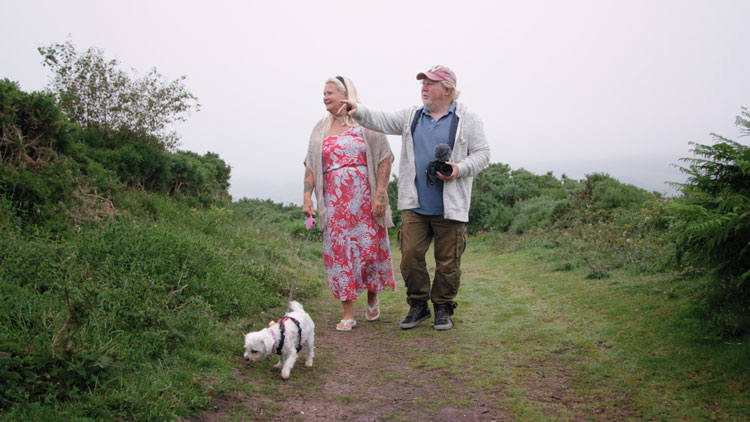 "I think the effect it's had on our mental health has been great," says Wendy.
"All my life I've rushed, caring for people and working but now I don't feel so stressed, I feel much calmer" she adds.
As soon as they'd begun their new life in the van, Steve and Wendy decided to start a video blog. They created a YouTube channel and called themselves The Happy Travellers to document their lives on the road.
"A lot of people have said to us, you've inspired us to do this, that's the biggest payback for us."
Although they're living in close quarters, the effect on their relationship has only been positive. For Wendy and Steve, the secret to a happy marriage is to forgive and forget. "We've got each other."
"We do what we want to do and don't think about our age. Life is short. You need to make the most of every day."
"It's only when I look back do I think I should have done this earlier" Wendy adds. "I wish we'd done this 20 year ago."
That's the best thing about getting older, though – "you have the time" Steve adds.