Hello, we're SunLife. Here, you can learn more about where we've come from, where we're going and how we're helping the community. You can also find our press office, read our latest research and visit our careers page to see how you can be part of our growing business.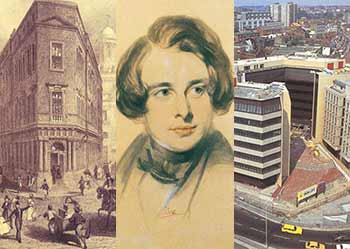 Our story
We've got roots stretching all the way back to 1810, when we opened our very first office building opposite the Bank of England in London.
In 1900, we became the first company to offer life assurance without the need for a medical - something we're still proud to be offering today.
The very first over 50s life cover plan was introduced in 1979. Over the years, we've helped thousands of people plan for the future and today, the Guaranteed Over 50 Plan is the nation's most popular choice* for over 50 plans, and there are over 660,000 policyholders.
We understand that people's needs change, so we want to ensure we can offer a range of straightforward products that are relevant to our customer's lives. That's why we now offer a wide range of products to help the whole family feel more secure in life, including over 50 life insurance, funeral plans, life insurance, ISAs, pet insurance, home insurance, car insurance and Will writing services.
*Most popular whole of life guaranteed acceptance plan bought directly. ABI statistics - 12 months up to 30 September 2017.
Doing our bit
At SunLife, we're all about helping people make more of their lives. That's why we play an active role in our community. Our Hearts in Action community partnership programme is designed to build links between our business, our people and the needs of our local community - it's about getting involved, making a difference and having some fun.
Each year we have a Charity Challenge Day where SunLife employees go out and help people in their local community, whether it's raising money for local charities or volunteering their time. We also get involved in other projects. We have raised money for many charities by holding fundraising events such as dragon boat racing and selling cakes in the office.
Press Office
Find our latest press releases and research or contact our Press Officer.
Careers at SunLife
Like to join the SunLife family? See what it's like to work with us.
Blogs & Features
View our useful videos, guides, articles and customer polls.