What to do if you haven't saved enough for retirement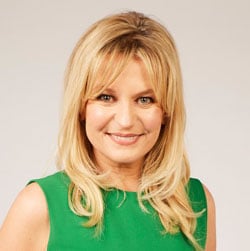 Money expert, financial journalist, TV and radio personality
Last reviewed 15th February 2023
9 min read
If you woke up this morning clutching your head and inwardly screaming 'I'm in my sixties with no savings…what do I do?!' Don't panic. It's OK. You have options – lots of them.
For a start, this whole idea of retirement – that is, stopping work and slowing down – isn't really a thing anymore. A lot of people, whether they have savings or not, are ignoring retirement age and continuing with some form of work, whether full-time or part-time.
As the financial planner, Louise Oliver of Piercefield Oliver, says "People don't retire now, they just do something different. Complete retirement in my opinion is not a good idea. People often lose their sense of purpose and their social network and that has been proven to affect their health & wellbeing."
So don't feel that you have failed just because, for one reason or another, you haven't amassed the level of savings that will keep you in the way to which you would like to become accustomed in retirement! You're facing a whole new life with many possibilities.
How to work out if you have enough for retirement: 4 simple steps
You never know, you might be in a better financial position than you thought. Let's start by working out where you are at financially:
1. See when you can get State Pension and how much you will receive.
Check on the Government's website(www.gov.uk opens in a new tab) what age you will officially be eligible for a State Pension and put in your details. It will tell you what year you will be able to draw your State Pension. You don't have to draw it then. In fact, if you put off claiming your State Pension you are likely to get more in the long-run. It depends on when you are eligible, but if you can put it off for at least nine weeks you will probably get a little extra each month (more information at the MoneyHelper website(www.moneyhelper.org.uk opens in a new tab))
2. Get some free advice.
PensionWise(www.moneyhelper.org.uk opens in a new tab), a service from MoneyHelper, offers a free 45-60 minute chat, over the phone or face-to-face, for anyone over fifty who is wondering what to do with any pension pot they might have. They will look at what you have in savings, how much you might have in workplace pensions and will help you work out what your State Pension will be. You can also speak to them about how much tax you might have to pay on your income once you're retired. That has to be taken into account too.
3. Collect up all information on your savings and pensions.
Your employer should be able to let you know what your pot holds right now, but it's probably not the only pension you have. You might have company pensions that you had forgotten about so use the Pensions Tracing Service(www.pensionstracingservice.com opens in a new tab) to see if you have pensions lying dormant that you could make use of. If you're not sure about savings accounts that you might have forgotten about, use Mylostaccount(www.mylostaccount.org.uk opens in a new tab) to trace those too.
4. Do a budget
While you're working out how much money you might have in your retirement pot (that's all of your savings, pensions, investments and State Pension added together) it's important also to try to work out how much you will need to keep yourself going each month.
So put together a monthly budget, taking into account outgoings like heating, electricity, water, council tax, food, transport, home repairs, mortgage repayments or rent, clothing, holidays and gifts. You can make it easier by using an online budget calculator(www.moneyhelper.org.uk opens in a new tab) like the one on the MoneyHelper website.
What you can do if you think there's a short fall
Put off retirement
As I said above, retirement is really not 'the thing' anymore. People are putting it off, doing semi-retirements or abandoning it altogether, depending on their situation and life choices.
If, having done the calculations above, you realize that you really won't have enough money to afford your lifestyle, or you will only have enough to pay for the necessities, not the little luxuries too, then it's probably it's worth considering putting off retirement for a few years. That way you can spend extra time making money that you put into savings and/or investments to make sure your later years are paid for.
See below for some great ideas for making money if you're not able to stay in your current job for longer.
Grab the benefits you need
Look into the potential benefits you could be eligible for in retirement.
Pull in some extra cash
The best way to top up your retirement pot is by earning more. Lots of people are working for longer these days and not just for the money. There are a lot of benefits to continuing to work:
It keeps your brain active which comes with plenty of health benefits
You don't necessarily have to work full time. A part-time job might be enough to top up your income
After you reach state pension age, you pay less tax and no National Insurance, so you can keep more of what you earn.
Working gets you out of the house and meeting people.
You could set up your own business and create a whole new world and life for yourself
There are more opportunities to work from home than ever before.
You may enjoy your career and be happy keeping it.
What's right for you
There are more options than you would think for making money around retirement age. For a start, you are now allowed to continue working for the company where you are currently employed later than state pension age, thanks to anti-age discrimination legislation.
Then there are hundreds of 'side-earners' that retirees can use to supplement their income. From 'Instagrans' who make money promoting products and services on their social media accounts to film extras, consultants, drivers, teachers and trainers, semi-retired workers are becoming the new normal.
Take a look around this site for ideas and think about what you have that could make you money in retirement:
Use your space. Do you have a spare room you could rent out either full-time (remember you can have the first £7,500 per year tax-free), or part-time on Airbnb(www.airbnb.co.uk opens in a new tab). Your garage or drive could be rented out to people who need to park there through JustPark(www.justpark.com opens in a new tab) or Parklet(www.parklet.co.uk opens in a new tab). Even your loft could be rented out as storage space through Spareground.co.uk(opens in a new tab). In fact, the whole place could be rented out for periods of time while you go and housesit for other people through Housesitters.co.uk(opens in a new tab).
Use your skills. Are you a great baker? Make cakes and sweets to sell at car boot sales and local shops. Have you been a parent? Use your child-rearing skills as a nanny, childminder or even a foster-carer. Can you play an instrument or speak a language fluently? You could teach it either one-on-one to local people or at adult education venues.
Get a flexible earner. There are quite a few ways of making money on the side at times that suit you. You could be an occasional taxi driver using the Uber or Kapten apps, you could also do occasional market research, such as knocking on people's doors with Ipsos-Mori or taking part in panels through Sarosresearch.
Or even set up your own business. This can be the time of your life to fulfill a lifelong dream to train as a yoga teacher, set up a childcare agency, design boats, create a website, set up a pet-minding business or any other of the myriad start-up possibilities open to you.
Invest while you can!
Being in your fifties or sixties should also not stop you from getting into investing. You still have time for your money to grow. If your savings pot is small or non-existent, get your skates on now and invest in products that will build your money quickly so that you have some more funds to rely on when you are in your seventies and eighties.
It's important to get some information before you delve into the stock market. Happily there is a lot of information online, and you could start with articles on The Motley Fool(www.fool.co.uk opens in a new tab), Moneywise(moneywise.co.uk opens in a new tab) and the BBC website(www.bbc.co.uk opens in a new tab).
Property
If you have a bit of cash that you could put down as a deposit, it's worth considering property as an investment that could give you a regular income. Again, it's important to get as much information as possible beforehand. There is a lot of information online, and you could do a reputable investment course like the one run by Fielding Financial(www.fieldingfinancial.com opens in a new tab) owned by financial guru Gill Fielding. They run courses in property investing which start at £499 for three days. Gill says "one lady who did our property course is now generating a £100,000 annual income after creating a portfolio over five years," she says. "We did some research into our students recently and found that 75 per cent of them were financially free after just two years."
Consider equity release
If you own your home and have no family to leave your wealth to, then equity release may be a good option once you retire. It's not something you can apply for until you're at least 55 but it's a potential fallback option.
Equity release involves taking out a secured loan against your home which is eventually paid back when your home is sold when you pass on or go into full-time care.
Once you take out the loan, while you're living in your home the interest is piling up (and equity release interest is quite a lot higher than normal mortgage interest rates). However, the debt is not allowed to go over the total value of your home, so that your estate doesn't have to pay a debt once the property is sold.
If you don't have children – or if your children accept that they will inherit less from you – then equity release can be a good way to go. But do keep in mind that if you do use equity release then most, if not all, of the value of your property will probably be eaten up by the interest before you die.
An alternative to this would be to sell your current property, moving to something smaller and much cheaper and then living off the profit you make on this downsizing. This doesn't work for everyone as it's not always easy to find a cheaper home that you're happy with, but it's an alternative to equity release as you will control your money and will also have something to leave behind.
Get advice
If you're worried about your money going into retirement, it's best to get advice from an independent financial adviser (IFA).
It will cost you money to get advice from an IFA, although the first consultation is usually free, but it's worth it in the long-run. They will consider your personal circumstances in depth and suggest ways you might be able to free up spare funds, such as re-negotiating your pension or advising on equity release if you own your own home. If you don't know a good IFA yourself, try looking up local ones at Vouchedfor.co.uk(www.vouchedfor.co.uk opens in a new tab).
Jasmine Birtles is a TV financial expert and runs the self-help money website MoneyMagpie.com(opens in a new tab)
The thoughts and opinions expressed in the page are those of the authors, intended to be informative, and do not necessarily reflect the official policy or position of SunLife. See our Terms of Use for more info.