Where to get free financial advice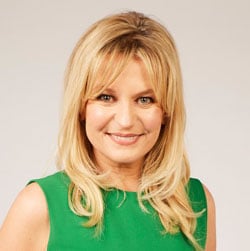 Money expert, financial journalist, TV and radio personality
Last updated 18th July 2023
8 min read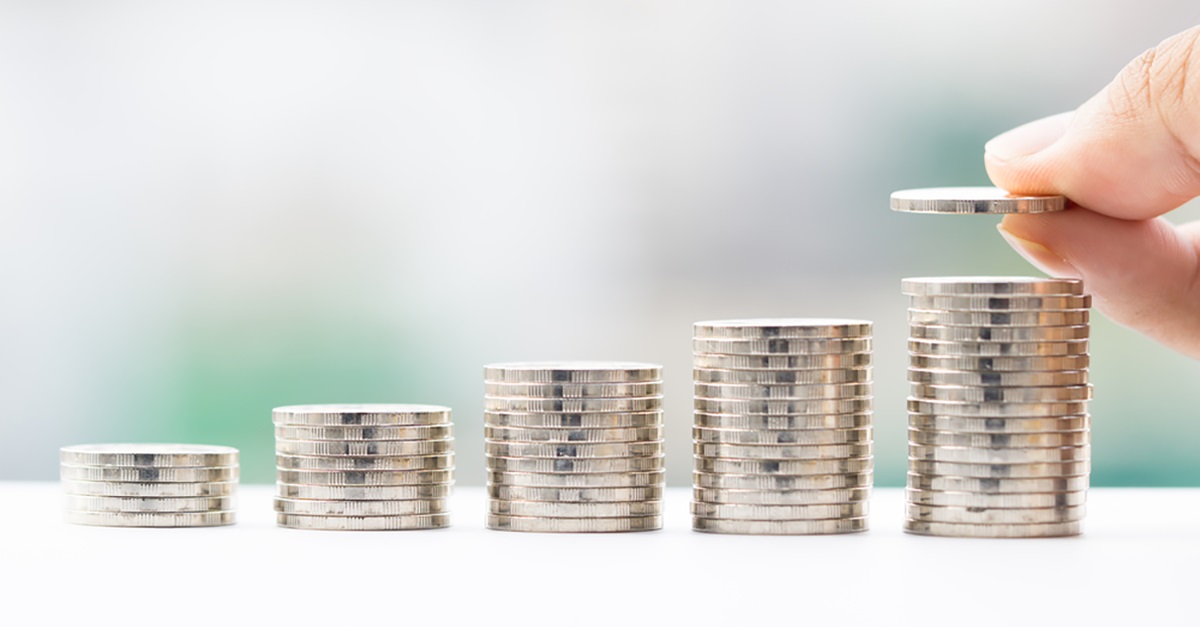 Wouldn't it be nice to have someone you could just speak to for a bit of financial advice and not have to pay?
It used to be the case that you could get free financial advice from banks and other financial institutions. But it wasn't really free. The 'advisors' (who were really salespeople) were getting nice, fat commissions on the investments they sold to clients, and they often only recommended products that their own company offered.
Now you can only get full financial planning if you pay for it. It's more honest than it was before but it can cost quite a bit.
Of course, there's a lot that you can do for yourself without too much effort. There's a wealth of information on the internet (including this website of course!), in books and in the media that we can all easily access.
Just reading the money pages of your favourite newspaper each week will put you head and shoulders above most of your friends in terms of your financial knowledge. Just picking up these bits and pieces of information each week can materially improve your wealth.
However, if your questions are smaller and more 'ad hoc' then there are many ways to get good, informed financial advice for absolutely nothing. Take a look at these…
Basic free financial advice
Citizens Advice
Citizens Advice(www.citizensadvice.org.uk opens in a new tab) has been around for decades, giving free advice on all sorts of issues that UK citizens have had. The volunteers here help with legal and financial problems in particular.
You may have to wait some time as there is a big demand for their help, but it is usually worth it.
Your local credit union
Credit unions(www.abcul.coop opens in a new tab) are like not-for-profit banks, often run by a mix of paid staff and volunteers from your local area.
Not only do they offer the usual bank products like accounts, savings and loans, they also help with budgeting and are often available to chat about other issues you have with money.
MoneyHelper
The MoneyHelper website(www.moneyhelper.org.uk opens in a new tab) offers practical and simple financial information on all aspects of money.
Gov.uk
The Government's website(www.gov.uk opens in a new tab) has information on all aspects of money and benefits to cover the cradle to the grave.
Which?
Like the MoneyHelper website, the Which? website(www.which.co.uk opens in a new tab) has information on all sorts of financial issues, including helpful comparison tables.
Financial Ombudsman Service
This Government-backed, free service(www.financial-ombudsman.org.uk opens in a new tab) will look into any problems you have had with financial companies. If they feel you have been wronged they can even help you get compensation for loss.
Online discussion boards
There are a lot of money websites that have discussion boards where you can put questions up and get answers from other readers and from genuine experts. For example, put some questions on the discussion boards on my website, MoneyMagpie.com(www.moneymagpie.com opens in a new tab), and you will get an answer within 24 hours.
Your favourite newspaper
All the national newspapers, and some of the local ones, have money sections. The articles are always worth reading to increase your wealth – even if you only read one a week – but they all also offer help to readers who are suffering poor customer service from a financial company.
They can't help everyone but if you currently have a problem with a bank, mortgage company, insurance company or similar, it's worth writing to the money section of your daily or Sunday paper to see if they can do something.
Free debt help
Community Money Advice (CMA)
Community Money Advice(www.communitymoneyadvice.com opens in a new tab) is based in churches around the country and offers free help to anyone needing debt or other financial help. They give advice and, importantly, they 'hold your hands' during the whole process of getting out of debt. They can also help you navigate the benefits minefield!
Citizens Advice
Citizens Advice(www.citizensadvice.org.uk opens in a new tab) also provide free, confidential and independent advice from thousands of locations in the UK.
StepChange
StepChange(www.stepchange.org opens in a new tab) is a charity offering online debt remedy services and free debt advice.
Christians Against Poverty
Christians Against Poverty(capuk.org opens in a new tab) is a national, free debt advice service that is run by Christians in the UK.
National Debtline
National Debtline(www.nationaldebtline.org opens in a new tab) is another online debt advice charity. Its website has some useful sample letters for writing to creditors and a free phone number to call for advice on the phone.
PayPlan
PayPlan(www.payplan.com opens in a new tab) is a free debt management company that make repayment arrangements for you.
Free specialist help with money issues
Shelter
Shelter(www.shelter.org.uk opens in a new tab) can help you with all sorts of questions to do with renting or owning a home. Even if you're slightly concerned that you could be thrown out or repossessed, contact them at the start of your problems and they will be able to help.
AgeUK
AgeUK(www.ageuk.org.uk opens in a new tab) can help older people with issues such as pension questions, benefits, help with utilities and free services that you could be entitled to.
PensionWise, a service from MoneyHelper
PensionWise(www.moneyhelper.org.uk opens in a new tab) is a free service for people who are 50 or over. It gives free help and advice about your personal or company pension, how to access it, when to do it and what the tax situation could be when you access it.
Turn2Us
Turn2Us(www.turn2us.org.uk opens in a new tab) has a benefits calculator and grants finder if you're in financial need. It's quite likely that you are entitled to some form of grant so make sure you ask what you could get.
Entitledto
Entitledto(www.entitledto.co.uk opens in a new tab) also has a benefits calculator and offers help and advice to those on very low incomes.
Tax Help for Older People
Tax Help for Older People(taxvol.org.uk opens in a new tab) is a free service will help you with any tax problems you have if you are over 60 and your income is less than £20,000 a year.
MoneyHelper
The MoneyHelper site(www.moneyhelper.org.uk opens in a new tab) covers a lot of aspects of pensions and you can contact them with queries by phone, through web chat or by writing to them. The phone number is 0800 011 3797.
Use social media – carefully
If you have a problem with any company, including financial companies, your bank or insurance provider, you will often get a quicker and more helpful response if you complain via social media than if you go to customer services.
Twitter and Facebook are particularly useful for this. Use the company's social media handle and ask for help directly on one of those platforms. You are likely to get a quick answer.
However, be careful with all social media platforms when it comes to financial information or advice. If you follow reputable financial commentators like me (@Jasmine(twitter.com opens in a new tab) on Twitter) you will get unbiased commentary.
But the social media giants are regularly hijacked by scam-artists wanting to sell dodgy products (bogus cryptocurrencies, non-existent property developments and the like) so don't ever take an ad or even an innocuous-looking post on any of them as gospel.
In fact, the more interesting and enticing the post is – maybe telling you about the amazing returns you could get for a particular investment – the more suspicious you should be.
Get free help from financial advisors
Having said, above, that proper independent financial advice can really cost (and it does), I'm now going to tell you how to get at least some of it for free.
You see, most financial advisors will give you the first consultation for free. This is so that you can see what you think of the advisor before you sign up with them.
Having this first meeting doesn't mean that you have to sign up with them at all. Therefore, you could have one free meeting with one advisor and then move on to another meeting with another advisor, and then another, and so on.
Of course the advisor can only give you a limited amount of general advice in one of these meetings. To do proper work they would need to have some specific information about you and your current financial situation.
However, it's definitely worth having at least one free meeting with a good financial advisor.
In fact, if you would like to get a free financial health check right now with an advisor near you who has good references you can do it through an offer set up on my site, MoneyMagpie(offers.vouchedfor.co.uk opens in a new tab). On this page you can find someone through the website VouchedFor which allows you to compare financial advisors thanks to references from former and current clients.
Could you pay for some advice?
Once you've had a meeting or two with advisors for free, you might feel that you need proper help from them. Certainly if you're coming up to retirement it can be worth thousands in future income to get the right advice.
Firstly, make sure you go to meet a few advisors to see which one you like best. Then get them to be very clear about their fees. These vary from advisor to advisor and can be higher in some regions than others.
A typical initial fee for investment advice is 2.4% of the amount invested.
Then there would be average ongoing management fees of around 0.8% on those investments.
Advisors' average hourly rates tend to be around £196 an hour.
Some will quote specific fees for different services such as investing in an ISA (around £800) or transferring a pension (£3-5k).
So it's not small amounts, but you can reduce the cost by getting yourself into a position where your admin is sorted before you go to see them as that will cut down on the amount of time they need to spend sorting things out for you.
Jasmine Birtles is a TV financial expert and runs the self-help money website MoneyMagpie.com(www.moneymagpie.com opens in a new tab)
The thoughts and opinions expressed in the page are those of the authors, intended to be informative, and do not necessarily reflect the official policy or position of SunLife. See our Terms of Use for more info.