Why people choose to leave inheritance
Last updated 23rd January 2023
3 min read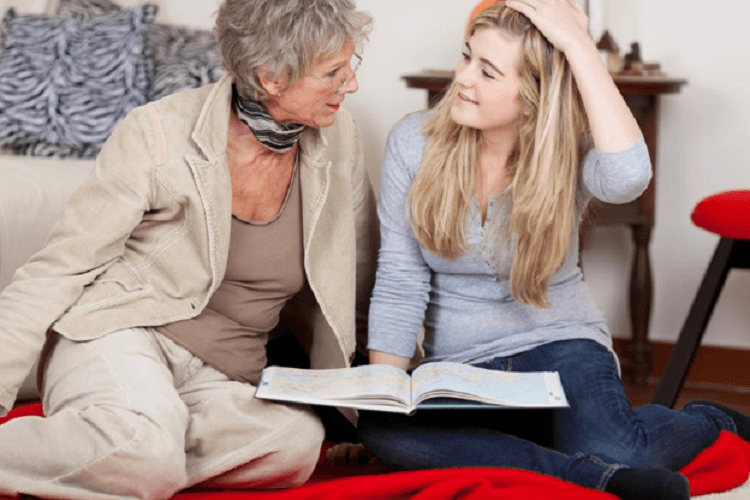 Leaving inheritance to loved ones is something most of us choose to do, but it often requires a bit of forward planning.
When making provisions for inheritance, such as setting aside savings or considering a Guaranteed Inheritance Plan, it can be good to have an idea of how you see the money being used. This can help you work out how much you'd like to leave behind to each person.
Here are just a few reasons people choose to leave inheritance to their loved ones.
Help getting on the property ladder
Younger generations trying to get onto the property ladder today are facing a very different housing market compared to 40 years ago.
According to Money Helper, the minimum deposit usually accepted on a mortgage is 5% of the property's total value. With the average UK house price reaching almost £300,000 in October 2022, this would require a deposit of at least £15,000!
With rent and bills to pay, it can take a long time to save such a large amount. That's why many people decide to leave inheritance to help their children or grandchildren buy a home of their own.
Weddings and celebrations
For many people, a wedding symbolises two families joining together, and it's traditional for parents to help with wedding costs if they can. The average wedding in the UK in 2021 cost £17,300, and even a small wedding can be difficult for a couple to fund on their own.
If you think you may not be around to see certain loved ones get married, you might want to consider leaving inheritance to help pay for the day. This can be a touching way of being part of a loved one's big day even if you can't be there in person.
If a wedding isn't on the cards, you might want your legacy to fund another personal celebration, such as a milestone birthday, baby shower or graduation party.
School and university fees
In the 2022/23 school year, universities in England, Scotland and Northern Ireland were allowed to charge up to £9,250 per year to undergraduate students, and universities in Wales could charge £9,000. That's just the course fees, and doesn't include extra costs for accommodation, living expenses and course materials.
While government loans and grants are available to most students, many parents and grandparents choose to leave an inheritance to help cover these costs. It can help to make sure your loved one has the opportunity to go to college or university, whilst reducing the amount of student debt they take on.
This can bring peace of mind – especially if your loved one is young and years away from university or college, as there's no way of knowing how costs will change.
No particular reason!
Of course, if you want to leave your loved ones a cash gift, that's enough of a reason in itself! Inheritance is something that's personal to everyone, and only you can decide how you want to distribute it.
If you're looking to leave a cash gift on top of anything you already own, you might be interested in SunLife's Guaranteed Inheritance Plan. It's an over 50s life insurance plan designed to leave up to £50,000 to your loved ones. There are a few health questions to answer, but it's quick and easy to get a quote online to find out how much cover you could get.
The thoughts and opinions expressed in the page are those of the authors, intended to be informative, and do not necessarily reflect the official policy or position of SunLife. See our Terms of Use for more info.