The Best Freebies and Discounts for Over 50s in the UK
Last updated 6th March 2023
7 min read
Getting older is not without its perks. Over 50 discounts are just the beginning – as you reach 55, 60, and beyond, you unlock a whole host of freebies, schemes, and concessions, that can help to make your money go further.
With so many senior discounts to take advantage of, it can be hard to keep track. We've broken them down by age in this guide, highlighting over 50 freebies and offers as well as discounts and free stuff for over 60s in the UK.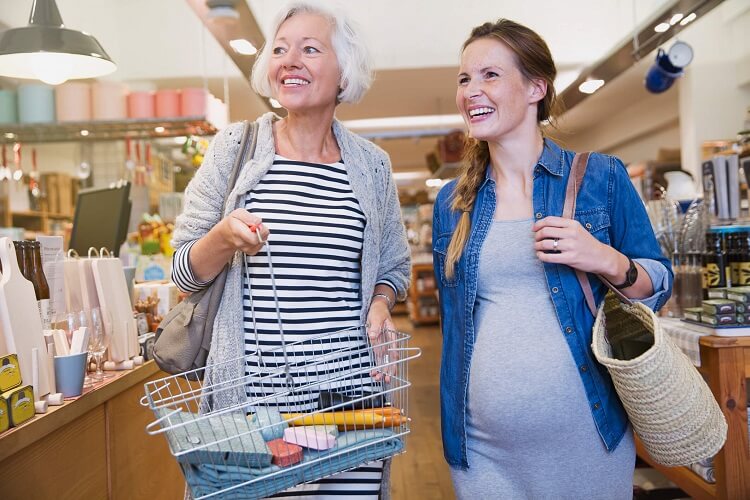 Discounts for age 50 and over
As you turn 50, you start to gain access to many different perks and discounts in the UK, helping you to save some extra pennies on travel, the cinema and more.
Travel discounts
For those of us who like to explore, there are travel discounts on offer to over 50s who are in the know.
If you're keen on the idea of a Caledonian adventure, you can discover more of Scotland for less with a Club 50 membership from ScotRail(www.scotrail.co.uk opens in a new tab). Whether you'd prefer a trip to the Highlands or a city break, your Club 50 card gets you discounted train travel across the country plus 50% off hot and cold drinks on board for just £15 a year.
In England, you can join Greater Anglia's Club 50(www.greateranglia.co.uk opens in a new tab) for discounted travel across many of the home counties and beyond.
Cheap cinema tickets
Evenings out can also get a whole lot cheaper in your 50s. Discounted cinema tickets are available nationwide through Odeon's Silver Cinema(www.odeon.co.uk opens in a new tab), and it's also worth keeping an eye out for over 55s cinema discounts in your local area. For example, there are promotions on offer at independent venues like London's Regency Street Cinema(www.regentstreetcinema.com opens in a new tab) and the Showroom Cinema in Sheffield(www.showroomworkstation.org.uk opens in a new tab).
Over 50 life insurance welcome gift
Getting life insurance is a step that many people take at this age, and you might as well reap the rewards if this is something you plan to do. When you take out over 50 life insurance with SunLife, you'll receive a free welcome gift of a gift card to spend at thousands of high street stores, including Marks & Spencer, Argos, Iceland, Boots and many more.
Over 50 life insurance from SunLife
Over 60 discounts in the UK
Some of the best discounts are for over 60s in the UK. All of the real money savers come into play at this age, with a smorgasbord of free stuff for over 60s and discounts that you'd be wise not to miss out on.
A bonus freebie for over 75s – you can apply for a free TV licence, helping you with the cost of retirement.
Healthcare and prescriptions
Although trips to the pharmacy can start to get more frequent at this point in life, they also become much less expensive with free NHS prescriptions for over 60s(www.nhs.uk opens in a new tab). This could potentially save you a lot of money given that prescriptions otherwise cost £9.35 per item.
People in their 60s are also entitled to free NHS eye tests(www.nhs.uk opens in a new tab). If you do need glasses, major eyewear retailers like Boots Opticians(www.boots.com opens in a new tab) and Specsavers(www.specsavers.co.uk opens in a new tab) offer sizable discounts for over 60s, giving you more bang for your buck on everything from reading glasses to designer shades.
Depending on your circumstances, you could be eligible for financial support with a range of other healthcare treatments such as:
Dental care on the NHS
Travel costs to receive NHS treatments
The cost of wigs and fabric supports.
For more information, visit Age UK's guide to NHS health costs(www.ageuk.org.uk opens in a new tab).
Retail bargains for over 60s
Many retailers offer schemes and promotions that are exclusive to over 60s, so it's always worth looking online or asking in-store before you buy.
For example, Boots offers a raft of over 60s rewards for Advantage Card holders(www.boots.com opens in a new tab), including additional points on your purchases and free points when you sign up for a free card or take a hearing test. You can even get cheaper car maintenance with Club 60 from ATS Euromaster(www.atseuromaster.co.uk opens in a new tab), giving you reduced MOT prices as well as 15% off servicing and selected car parts.
On Tuesdays over 60s can also claim a 10% discount on your weekly shop at Iceland. Smaller discounts that can be repeated weekly are a great way to save money on your regular food shop.
Eat out for less
If you're heading out for a bite to eat, be sure to look out for restaurants that have reduced price menus for over 60s. Several pub and restaurant chains such as Greene King(www.greeneking-pubs.co.uk opens in a new tab) have a discounted seniors menu at many locations.
Discounts on days out
Just at the age when you're starting to get more leisure time, you can plan day trips for a fraction of the cost if you know where to look. Whatever you're into, over 60s can enjoy discounts on a wide range of different days out:
Cheaper travel for over 60s in the UK
Over-60 bus passes allow you to travel on buses and other public transport completely free and can be obtained throughout the UK. You can apply for a free bus pass at age 60 in Scotland, Wales, Northern Ireland and London, or at state pension age elsewhere in England. You can learn about the rules in your area and apply for an older person's bus pass(www.gov.uk opens in a new tab) via the gov.uk site.
Train travel is also much cheaper for those over the age of 60. A Senior Railcard(www.senior-railcard.co.uk opens in a new tab) gives you ⅓ off the price of train tickets and costs £30 for one year or £70 for three years, so you can make your money back in just a few trips. There are also a whole host of other offers for railcard holders(www.senior-railcard.co.uk opens in a new tab), including:
Discounted rates at Hoseasons Parks and Lodges.
Free Grüum luxury sleep set worth £20, including sleep spray, bath fizzers and a lavender body wash bar.
20% off Virgin Experience Days.
Up to 50% off at the theatre with Railcard Theatre Tickets.
Winter Fuel Payment
The Winter Fuel Payment(www.gov.uk opens in a new tab) is certainly not to be scoffed at: the Government offers a tax-free lump sum of between £250 and £600 to those born on or before 25 September 1956 to help pay for heating bills. This amount is higher than usual in winter 2022/3 and winter 2023/4 as it includes a Pensioner Cost of Living payment of £150 to £300.
The amount you receive per household is based on who lives in the property and when they were born. You will receive the full amount of £600 if you live alone and were born on or before 25 September 1942. Visit the gov.uk page(www.gov.uk opens in a new tab) to learn how much you'll get in other cases.
Those who get the State Pension or other social security benefits will receive this money automatically, but you can still make a claim on the gov.uk site(www.gov.uk opens in a new tab) if this doesn't apply to you.
National Insurance exemption
Once you reach State Pension age, you'll also be exempt from paying National Insurance(www.gov.uk opens in a new tab) if you continue to work. Although you still have to pay Income Tax, the amount you save is still a reasonable chunk of your earnings, particularly when you consider that the National Insurance contribution (NIC) rate is currently 12%.
Read on
This guide has highlighted a wide range of discounts for over 50s and over 60s in the UK. If you've found it helpful, you might also enjoy reading some of our other guides:
How we can support you
At SunLife, we offer a range of services that may be of interest to you, including:
The thoughts and opinions expressed in the page are those of the authors, intended to be informative, and do not necessarily reflect the official policy or position of SunLife. See our Terms of Use for more info.