Famous last words
Last updated 15th December 2022
5 min read
The most famous sign-offs in history
When famous people die, their last words often go down in history as pearls of wisdom or funny one-liners.
Ever thought what you'd want your last words to be? Would you want to be remembered as witty, wise or just plain wacky?
Here's a selection of some of the most famous last words ever uttered to inspire you.
1. Beethoven
Friends applaud, the comedy is over.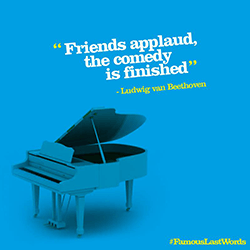 These are the much-disputed last words of the German composer Ludwig Van Beethoven.
The phrase was typically used to end a performance of 'dell'arte' (an Italian comedy play) in Beethoven's day.
The composer died in the middle of a thunderstorm on March 26, 1827, after a long illness. Just two days after his death, souvenir hunters were already snipping off locks of his famously wild hair.
One lock of that hair eventually reached a laboratory in the States, revealing that Beethoven had lead poisoning.
2. Marie Antoinette
"Pardon me sir. I meant not to do it."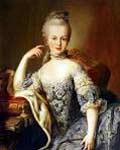 Marie Antoinette was the extravagant wife of Louis XVI of France who, according to rumour, dismissed starving peasants with a flippant "let them eat cake".
At the height of the French revolution, Louis and Marie were charged with treason and sentenced to the guillotine.
While on the scaffold, she accidentally stepped on her executioner's foot and gave him the respectful apology that became her last words. Seconds later, he chopped off her head.
3. James Donald French
How's this for your headline? 'French Fries!'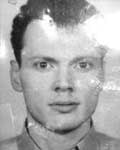 The last words of James Donald French, a convicted murderer and the last criminal ever to be executed under the death penalty in Oklahoma.
After killing a cellmate, he was sentenced to death by electrocution.
In the death chamber, he shouted these words to the members of the press who were there to witness his execution.
4. Salvador Allende
These are my last words, and I am certain that my sacrifice will not be in vain. I am certain that, at the very least, it will be a moral lesson that will punish felony, cowardice and treason.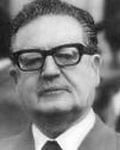 Chilean president Salvador Allende died during the military coup of 1973, led by Augusto Pinochet.
Allende gave his farewell speech on live radio, with the sound of gunfire clearly audible in the background.
Shortly afterwards, it was announced he had "gone to war with an AK-47 rifle". In other words, he'd committed suicide, although his supporters were convinced he'd been assassinated.
The gun he used was supposedly a gift from his friend, Fidel Castro.
5. Nostradamus
Tomorrow at sunrise I shall no longer be here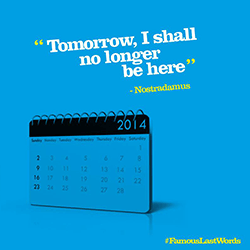 Whatever your views on Nostradamus' powers as a prophet, his last words show he certainly managed to predict his own death.
The sixteenth century seer was found dead the morning after uttering these words to his secretary.
His visions (called quatrains) contain names, dates, places and events, as well as symbolism and metaphor. This leaves them open to interpretation, meaning they are still the subject of heated debate today.
On the day of his death, Nostradamus was working on a quatrain about the end of the world.
6. Humphrey Bogart
I should have never switched from Scotch to martinis.
These are the witty last words of Hollywood legend Humphrey Bogart.
The founding member of the hard-drinking, heavy-smoking Rat Pack, he was diagnosed with oesophageal cancer in 1954. But he did little about it until it was too late.
On his deathbed in January 1957, Bogart uttered this immortal line to his wife, Lauren Bacall, and their children. He died just a few seconds later, aged 57.
7. John Barrymore
Die? I should say not, dear fellow. No Barrymore would allow such a conventional thing to happen to him.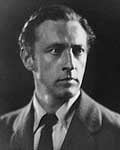 The last words of John Barrymore, the American actor of stage, screen and radio, who bridged the silent and sound era.
He came from a theatrical dynasty and was the paternal grandfather of actress Drew Barrymore.
A heavy smoker and drinker, in 1942 Barrymore collapsed while appearing on Rudy Vallee's radio show and died later the same day.
According to Errol Flynn's memoirs, film director Raoul Walsh 'borrowed' Barrymore's body before burial. He left it propped in a chair for a drunken Flynn to discover when he came home from The Cock and Bull Bar – but many dispute this tale.
8. Winston Churchill
I'm bored with it all.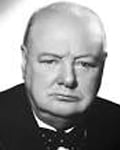 The last words from the mouth of statesman and great orator, Winston Churchill, before slipping in to a coma. He died nine days later.
Considered one of the greatest wartime leaders of the 20th century, Churchill's speeches are often credited with mobilising the embattled British to "never give up" – and to eventually win the Second World War.
But, aged 90, after a lifetime of tremendous achievement and unstinting service to his country, he finally surrendered.
9. Dominique Bouhours
I am about to – or I am going to – die: either expression is correct.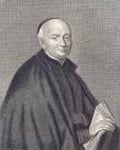 The last words of legendary French grammarian Dominique Bouhours certainly immortalised his skills.
A tremendous wit, he never failed to demonstrate his proficiency in all aspects of grammar, seizing the opportunity to show off even on his death bed in 1902.
The question is... did he also dictate how his last words should be punctuated?
10. Bob Marley
Money can't buy life.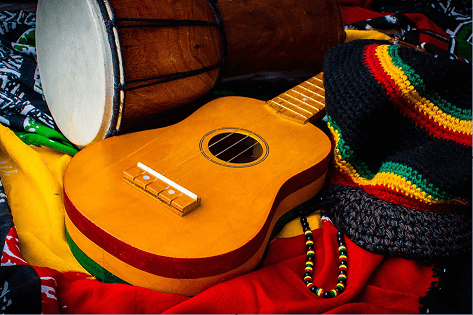 Reggae legend Bob Marley uttered these final words to his son, Ziggy, in 1981.
Before he succumbed to cancer at just 36, Marley did more than bring reggae to the masses. He helped spread the word about his troubled and beloved homeland, Jamaica.
Marley's death was named a national holiday by the Jamaican government. To this day, people still flock to the star's grave to celebrate his music, and his message of peace, freedom and love.
Planning ahead
Whether you're thinking about your last words or your last wishes, it can be difficult to know where to begin with later life planning. For many people, over 50s life insurance can be a great solution to ensure your preferences are taken care of whilst reducing the financial strain on your loved ones.
Sources:
Beethoven(pages.cs.wisc.edu opens in a new tab) | Marie Antoinette(sites.psu.edu opens in a new tab) | James D French(www.thevintagenews.com opens in a new tab) | Salvador Allende(www.marxists.org opens in a new tab) | Nostradamus(www.indiatoday.in opens in a new tab) | Humphrey Bogart(www.huffingtonpost.co.uk opens in a new tab) | John Barrymore(medium.com opens in a new tab) | Winston Churchill(www.mentalfloss.com opens in a new tab) | Dominique Bouhours(en.wikipedia.org opens in a new tab) | Bob Marley(www.theguardian.com opens in a new tab)
The thoughts and opinions expressed in the page are those of the authors, intended to be informative, and do not necessarily reflect the official policy or position of SunLife. See our Terms of Use for more info.