Retirement hobbies for better mental health
Last updated 29th April 2022
5 min read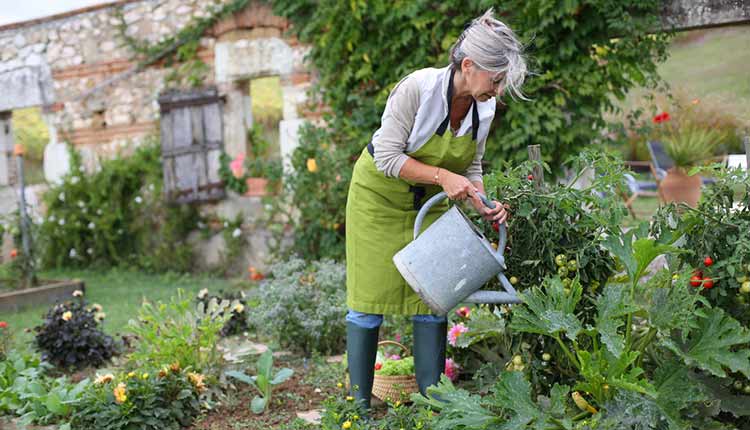 Choosing the right retirement hobbies can be the key to staying in good shape physically and mentally as you get older. Reaching retirement age is not an ending, it's the beginning of a new chapter. There are new experiences to be had, friends to be made and new pastimes to explore.
As you approach retirement, maintaining close contact with family and friends becomes all the more important – and taking up a new retirement hobby offers the perfect way to keep in touch. A recent academic study found that a lack of hobbies is a strong predictor for loneliness in older people[1]. On the other hand, having a regular pastime gives you a chance to get out of the house and socialise, helping to keep you connected to your support network.
Picking a hobby that involves some gentle exercise as well as the opportunity to chat will keep you active, mentally, physically and socially. And the latest research has also found that engaged and active retirees are more likely to be satisfied with their retirement years than those who are inactive[2]. So, not only can a new activity keep loneliness at bay, but it can also be great for your overall wellbeing and happiness, making for a happy retirement.
To give you some inspiration for new retirement hobbies to explore, we've put together a list below. Many ideas covered here are backed by academic studies, helping you to find a pastime that's been shown to support your mental health.
Things to do in retirement that can improve your mental wellbeing
1. Gardening
Gardening is a relaxing retirement hobby that can have a positive impact on both mental and physical health. A study published in the Mental Health Review Journal found that gardening reduced symptoms of depression and anxiety, as well as increased attention span and self-esteem[3].
To get started, find a small outdoor space, a selection of tools (such as a spade and gardening gloves), and some seeds of your choice. You don't have to plant an Eden to enjoy gardening - start small, and see where it takes you!
If you find that you enjoy gardening in your retirement, why not join a local gardening club? Community gardening is a great way to combine your new favourite activity with a chance to get out and meet new people. The Royal Horticultural Society (RHS) website has a handy tool to help you find a local gardening group near you.
2. Walking
Walking is a great way to get some fresh air and exercise, and it can also benefit your mental health. According to research conducted in 2020, the benefits of walking in older age include improved cognitive health, and a reduced risk of stress, depression, and dementia[4].
There are many ways to incorporate walking into your daily life, but you can also turn it into a fun activity with friends. Walking groups are becoming increasingly popular, due to the appeal of both exercising and socialising combined. If you feel up to it, why not make it more challenging by choosing a rambling route, or increase the appeal by stopping at a local pub for some good old pub grub?
3. Musical instruments
Learning how to play a musical instrument takes time and dedication, but it can be very rewarding. It could help to increase your confidence, patience and your memory. Research has found a positive correlation between playing an instrument and cognitive function[5]. So, whether you decide to pick up a trombone or tinkle the ivories, be sure to give it a go.
As with many other retirement hobbies, learning an instrument can also be a social activity. Whilst learning, you'll get plenty of time to get to know your tutor. And once you've had enough practice, you could think about joining a musical group such as a band or orchestra!
4. Pub quizzes
What better way to spend an evening than at a pub quiz? It gives you an excuse to catch up with friends, grab a pint if you like and test your general knowledge. Get together and come up with a funny group name. The best part is that you can do it every week!
5. Puzzles
Puzzles are known to improve your cognitive function, as well as being a good activity to share with friends. Choose from crossword puzzles, word searches, or give a jigsaw a go. If you have a tablet or smartphone, you could even download some puzzle games to play on your device – many of these apps will let you play with or against your friends.
6. Exercise classes
The benefits of regular exercise include reducing the risk of major illness, improving your mood, and reducing stress levels. There are so many different kinds of exercise that you can try. For example, Zumba, water aerobics and yoga are all excellent retirement hobbies for a more active lifestyle. Head down to your local gym or pool and find a class to try. You'll be surprised how good it can make you feel.
7. Arts and crafts
Creating something from scratch can help to increase your self esteem, and you will feel a sense of pride when you finish each of your projects. You could join a sewing class, learn how to embroider, or get involved in your local community centre and create decorations for events.
8. Board game night
If you enjoy a good board game, why not set up a board game night with your friends. Ask everyone to bring a game and a snack, and settle down for the evening. From chess to Monopoly, there's something for everyone, and you can make it a regular date in the diary. These kinds of nights can be great fun as well as giving you an excuse to check on others.
9. Pen pals
Share your experiences with a friend via writing. You can find pen pals online through a website like Global Pen Friends, and write to them either weekly or monthly. This is a great way to feel connected to others whilst giving you the chance to write about how you're feeling.
Be careful not to share sensitive information to begin with – keep the conversation light and friendly to ensure your safety.
10. Cooking
Cooking is a great retirement hobby, giving you the opportunity to refine your skills and enjoy a tasty meal at the end! Why not try cooking with friends and family, hosting a dinner party to show off your cooking skills? This can improve your cognitive function as you're remembering all the different steps, and it can also bring you closer to your loved ones.
How SunLife can help
This guide has offered some tips on retirement hobbies that have been shown to help with your mental health and overall life satisfaction. If you've found this post useful, take a look at some of our other guides:
As you approach retirement and beyond, SunLife offers a range of services that may be of use to you:
Sources
[1] Hülya Arslantaş, G., 2022. Loneliness in Elderly People, Associated Factors and Its Correlation with Quality of Life: A Field Study from Western Turkey.
[2] Barbara A. Butrica, S., 2022. Satisfaction and Engagement in Retirement.
[3] Clatworthy, J. et al., 2013. Gardening as a mental health intervention: a review.
[4] Roe, J. et al., 2020. The Urban Built Environment, Walking and Mental Health Outcomes Among Older Adults: A Pilot Study.
[5] Schneider, C. et al., 2019. Potential Cognitive Benefits From Playing Music Among Conginitively Intact Older Adults: A Scoping Review.