Choose a career at SunLife
SunLife is a small business with around 120 people in our Bristol office. But don't let that mislead you when it comes to ambition!
Our ambition for ourselves and our customer is stretching, and there's no better reflection of that than the people who work here. We're a passionate bunch who like to get involved and deliver great customer service.
Above all else, we believe in the SunLife brand and what that means for our customers. We also go out of our way to make SunLife a fun and happy place to work, with a great location in central Bristol, and a modern and fresh working environment (yes, we actually have a tree in the middle of our kitchen!).
So what's it like working for SunLife?
Investing in you
Investing in People is a no brainer at SunLife. After all, happy people make happy customers ... that's why we hold lots of social events to get involved in including our Summer Event, Annual Conference, Bumbles and lots more. But we're also passionate about Wellbeing which is why we invest time in supporting emotional as well as financial wellbeing.
And let's talk about Induction. Every new starter at SunLife gets to have lunch with our CEO within the first 6 months of joining so there's no chance of you not having a profile. And if you're hungry to grow, we'll support personal and technical development for you.
Bring your whole self to work
We know that a diverse mix of voices leads to better discussions, decisions, and results for all. We want you to be your authentic self at work, and we take our responsibility to provide a safe environment very seriously.
We're lucky to be working alongside a passionate group of colleagues in one of our colleague networks, 'Strength In Difference (SID)'. Together with our People team, these colleagues work to promote an inclusive environment at SunLife, which celebrates all forms of diversity.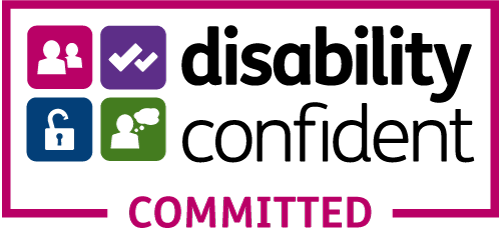 Family-friendly
At SunLife we understand how life-changing it can be to welcome a new member of the family. That's why we recently introduced a new family-friendly policy which offers 6 months of fully paid family leave for either parent – and expectant parents become eligible for this as soon as they start with us.
We also have a Carer's Leave policy which helps you support dependent family members in your care.
Roles available at SunLife
---
---
Speculative applications
We are always happy to hear from people who would like to come and join the team at SunLife. As a leading marketing services business for the Over 50s we are particularly interested in getting applications from talented marketing professionals, customer insight specialists and digital experts.
We are also keen to hear from you if you can add value in any of the following areas;
Your data is important to us and to understand how we will look after it view our privacy policy.
---
Where to find us
SunLife
Redcliff Quay, 120 Redcliff Street
Bristol
BS1 6HU
United Kingdom