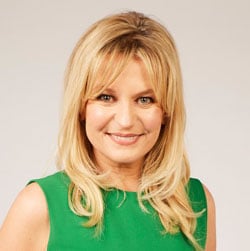 Jasmine Birtles
Money expert, financial journalist, TV and radio personality
With over 20 years of experience, Jasmine Birtles is an internationally recognised financial expert[1]. She is well known for explaining complicated money matters, in a way that everyone can understand. And as a comedian, she puts the 'funny' into 'money'[2].
A familiar face on the television, Jasmine frequently reports on money and investing issues for Channel 5 News, The Jeremy Vine Show, GB News, TalkTV, Sky News, BBC News, and ITV News. She's also presented documentaries, including an Insider edition about Debt (Channel 4), Homes Under the Hammer (BBC1) and Spend, Spend, Spend (Grampian TV).
As a financial journalist, she writes a variety of articles about retirement for the national press. And she has columns as the Daily Mail's Miss Moneysaver and in Platinum Magazine.
In 2007, Jasmine started up MoneyMagpie, (now a major and trusted online destination)[3] to help everyone from students to the over 50s make money, save money and manage money.
More recently, she has been using her financial knowhow to help inform some articles for us at SunLife.
Articles
Sources
[1] https://www.linkedin.com/in/jasminebirtles/
[2] https://www.jasminebirtles.com/