How to get free bereavement support
Last updated 10th May 2022
3 min read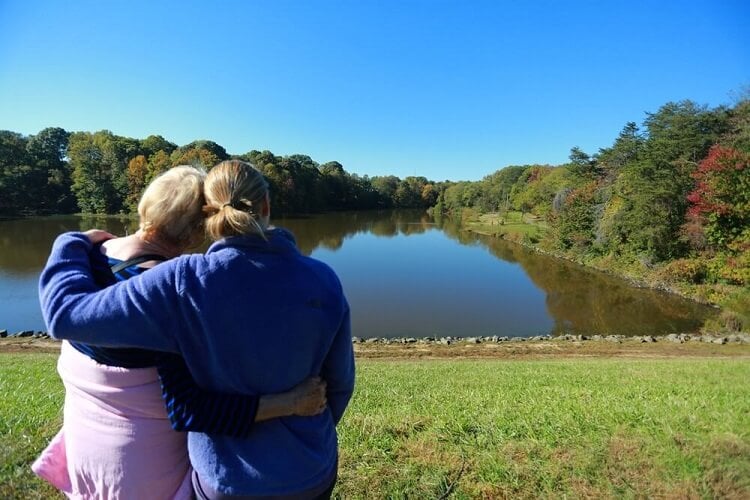 The death of a loved one can be an especially tough time for family and friends. It's important to feel supported – both emotionally and financially – after someone has died.
Fortunately, free support and resources are widely available for anyone going through a bereavement. There are also options out there for those facing money worries after a loss.
This guide explains some of the ways that you – or someone you know who's grieving – can get help when it's needed the most.
Emotional support
Cruse Bereavement Support
Cruse is a charity dedicated to helping bereaved people. For over 60 years, they've been providing support and information. Their vision is for a world where everyone grieving is supported, respected, and understood.
Cruse answer around 33,000 calls to their helpline every year. If you want to chat to someone about how you're feeling after a bereavement, you can call them for free on 0808 808 1677, seven days a week.
They also offer a free web chat service called CruseChat, where you can share your feelings in writing with a bereavement counsellor.
Cruse's website also includes many articles and guides to help you understand grief and support others.
NHS
The NHS has created a guide to bereavement. It includes information on the symptoms, helpful things to try, and where to find more support and resources.
You can also get free counselling on the NHS, such as cognitive behavioral therapy (CBT). You can self-refer for this, which means you don't need to see a GP first.
Find a service local to you on the NHS website.
Samaritans
Samaritans is a charity that offers free, 24/7 support for anyone going through a tough time, no matter what the reasons.
You can call their helpline on 116 123, or send them an email at jo@samaritans.org.
Alternatively, you can visit one of their branches in person, use their self-help app, or even write a letter. Find out all the ways to get in touch here.
Samaritans has also partnered with Cruse Bereavement Support to create 'Facing the Future' – a series of free support groups for people bereaved by the suicide of a loved one. Visit their website to find out more and register.
Age UK
The charity for helping people enjoy later life, Age UK, has a dedicated webpage that answers common questions on coping with bereavement. It also offers tips to deal with the normal feelings that follow the loss of a loved one.
If you're struggling with loneliness, Age UK can help. You can find and contact one of their local centres here, or call them for free, any day of the year, on 0800 678 1602.
Other support
Here are just a few of the other places that you can find free emotional support and resources in your time of need:
Financial support
The Government has set up a number of schemes to help those who face money worries after a loved one has died. Some examples of the financial support available are explained below, and you can find a complete list on the GOV.UK website.
Bereavement Support Payment
If your husband, wife, or civil partner has died in the past 21 months, you may be eligible for Bereavement Support Payment. You must be under State Pension age to apply.
Depending on your circumstances, you could receive a first payment of up to £3,500 and up to 18 monthly payments of £350 afterwards. To get the full number of payments, you must claim within three months of your partner's death.
Visit the dedicated GOV.UK webpage for more information on how Bereavement Support Payment works, how much you may receive, and how to apply.
Funeral Expenses Payment
The Government also provides financial support to those arranging a funeral and struggling to pay. Funeral Expenses Payment can cover some of the costs, including burial fees, cremation fees, travel, and documents.
To receive the payment, you must get certain benefits and be closely related to the deceased. The full eligibility requirements – plus more information on the scheme – can be found on the GOV.UK website.
There are other ways to get help with funeral costs. Our article explains some of the loans, charities, and alternatives to consider.
You may also wish to think about SunLife's Over 50s Life Insurance, which could help to ensure your loved ones don't face money worries when you're gone.
The thoughts and opinions expressed in the page are those of the authors, intended to be informative, and do not necessarily reflect the official policy or position of SunLife. See our Terms of Use for more info.